Missions We Support - Catholic Engaged Encounter
Nov 18, 2019
Missions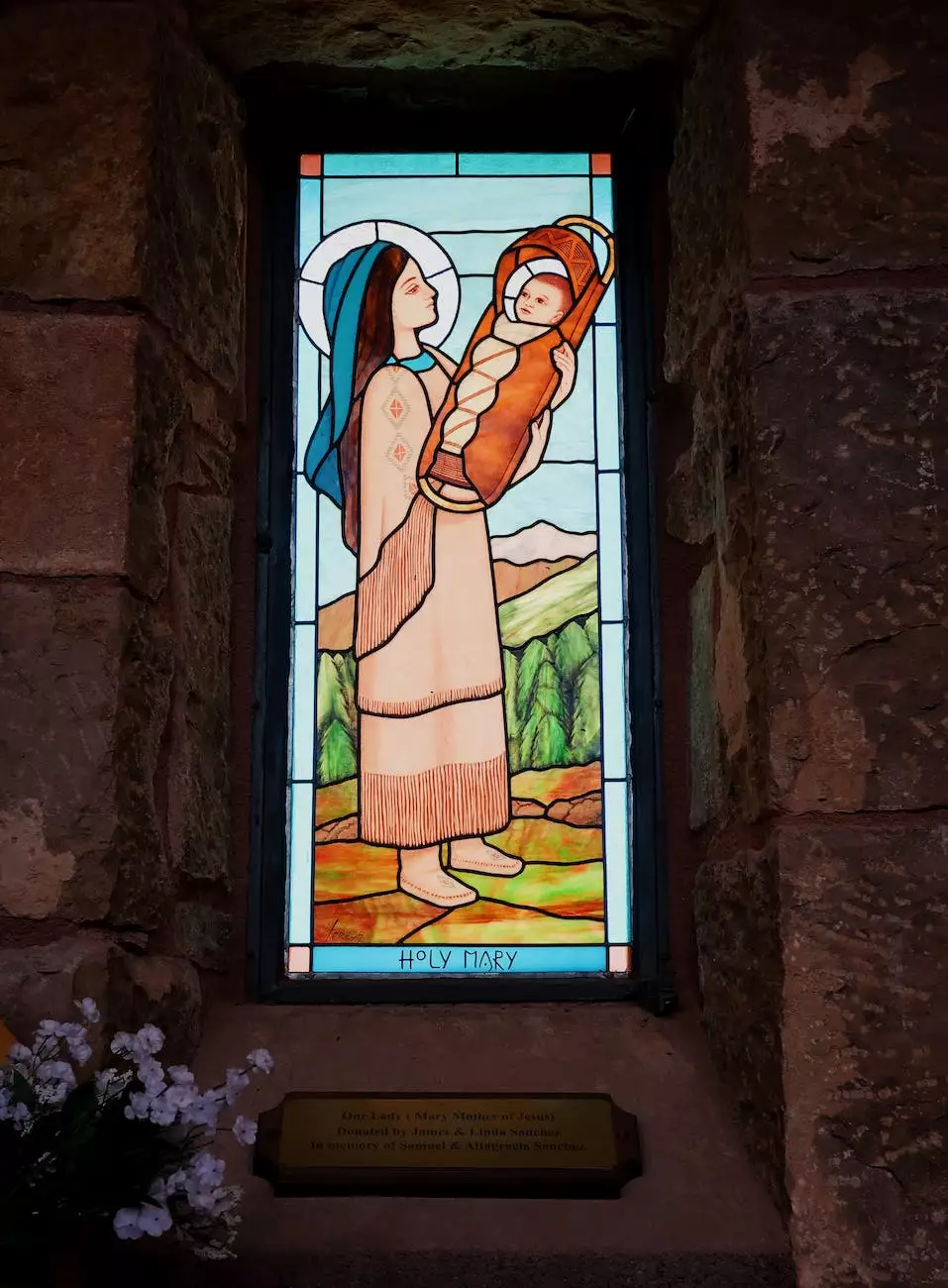 Welcome to the "Missions We Support" page of Catholic Engaged Encounter! As a community rooted in faith and beliefs, we are dedicated to supporting various missions that align with our values. Through our commitment to these causes, we strive to make a positive impact on society and create a better world for all. Join us on this journey of compassion, love, and service.
Mission 1: Providing Education and Empowerment
At Catholic Engaged Encounter, we strongly believe in the power of education and empowerment. By supporting missions that focus on providing education to underprivileged communities, we aim to equip individuals with the knowledge and skills they need to thrive.
Through partnerships with educational institutions and initiatives, we work towards breaking the cycle of poverty and ensuring equal opportunities for all. From building schools and libraries to funding scholarships, our mission is to foster an environment where individuals can reach their full potential.
Supporting Literacy Programs
One of our key focuses is supporting literacy programs. We understand the essential role that literacy plays in personal and societal development. By partnering with organizations that promote literacy, we contribute to building a society where everyone has access to education and the ability to communicate effectively.
Through our donations and volunteer efforts, we help establish libraries, provide books, and implement reading programs for children and adults alike. We believe that promoting literacy is a stepping stone towards creating a more equitable and empowered world.
Promoting Vocational Training
In addition to supporting education, we recognize the importance of vocational training. By partnering with vocational schools and programs, we help individuals acquire practical skills that enable them to enter the workforce and contribute to their communities.
Our commitment to promoting vocational training extends to supporting initiatives that provide resources, mentorship, and job placement assistance. By focusing on empowering individuals with the necessary skills, we aim to alleviate poverty, create sustainable livelihoods, and foster community development.
Mission 2: Providing Aid to the Vulnerable
At Catholic Engaged Encounter, we are dedicated to providing aid and support to vulnerable populations. Our commitment to the betterment of society extends to missions that focus on aiding those facing adversity and creating a more inclusive world.
Through partnerships with charitable organizations, we work towards addressing issues such as hunger, homelessness, and healthcare disparities. By supporting these missions, we seek to restore hope, dignity, and improve the overall well-being of individuals and communities in need.
Feeding the Hungry
Hunger is a pressing issue that affects millions of people worldwide. At Catholic Engaged Encounter, we support missions that work tirelessly to alleviate hunger and ensure that everyone has access to nutritious food.
Through our support, we assist in the establishment of food banks, soup kitchens, and community gardens. We also partner with organizations that focus on sustainable agricultural practices and promote food security, thereby addressing the root causes of hunger.
Providing Shelter and Support
Another important aspect of our mission is providing shelter and support to the homeless and displaced individuals. We collaborate with organizations that offer temporary and permanent housing solutions, as well as comprehensive support services.
Through our contributions, we help provide safe and stable environments, along with access to resources that empower individuals to regain their independence and rebuild their lives. We believe in the inherent dignity of every person, and it is our mission to ensure that everyone has a place to call home.
Mission 3: Promoting Global Peace and Justice
As advocates for peace and justice, Catholic Engaged Encounter understands the importance of striving for a harmonious and equitable world. We support missions that aim to address global issues, promote dialogue, and foster understanding among diverse communities.
Through partnerships and initiatives, we contribute to building bridges that transcend differences and promote unity. Our commitment to global peace and justice aligns with our faith and our belief in the inherent worth and equality of all individuals.
Advocating for Human Rights
At Catholic Engaged Encounter, we stand firmly behind the promotion and protection of human rights. We support missions that work towards eradicating systemic injustices, advocating for equal opportunities, and empowering marginalized communities.
By partnering with organizations that champion human rights, we aim to create a world where all individuals are treated with dignity, respect, and fairness. Our focus extends to promoting gender equality, racial justice, and upholding the rights of every person, regardless of their background.
Fostering Interfaith Dialogue
Interfaith dialogue is vital in creating mutual understanding and fostering peaceful coexistence. As a community rooted in faith and beliefs, we actively support missions that promote interfaith dialogue and create spaces for meaningful conversations.
Through our partnerships, we engage in interfaith initiatives, conferences, and events that seek to bridge divides and promote harmony among different faith traditions. We believe that through respectful dialogue and cooperation, we can build a more inclusive and compassionate society.
In Conclusion
Catholic Engaged Encounter is committed to supporting missions that align with our values of education, empowerment, aid, peace, and justice. Our dedication to these causes stems from our belief in the positive impact that individuals and communities can make when guided by faith, love, and compassion.
By focusing on comprehensive solutions and collaborating with like-minded organizations, we strive to create lasting and meaningful change. Together, we can build a world where everyone has the opportunity to thrive, regardless of their circumstances.