Spirit Walk: Simplifying what it means to live spiritually
Oct 30, 2020
Sermons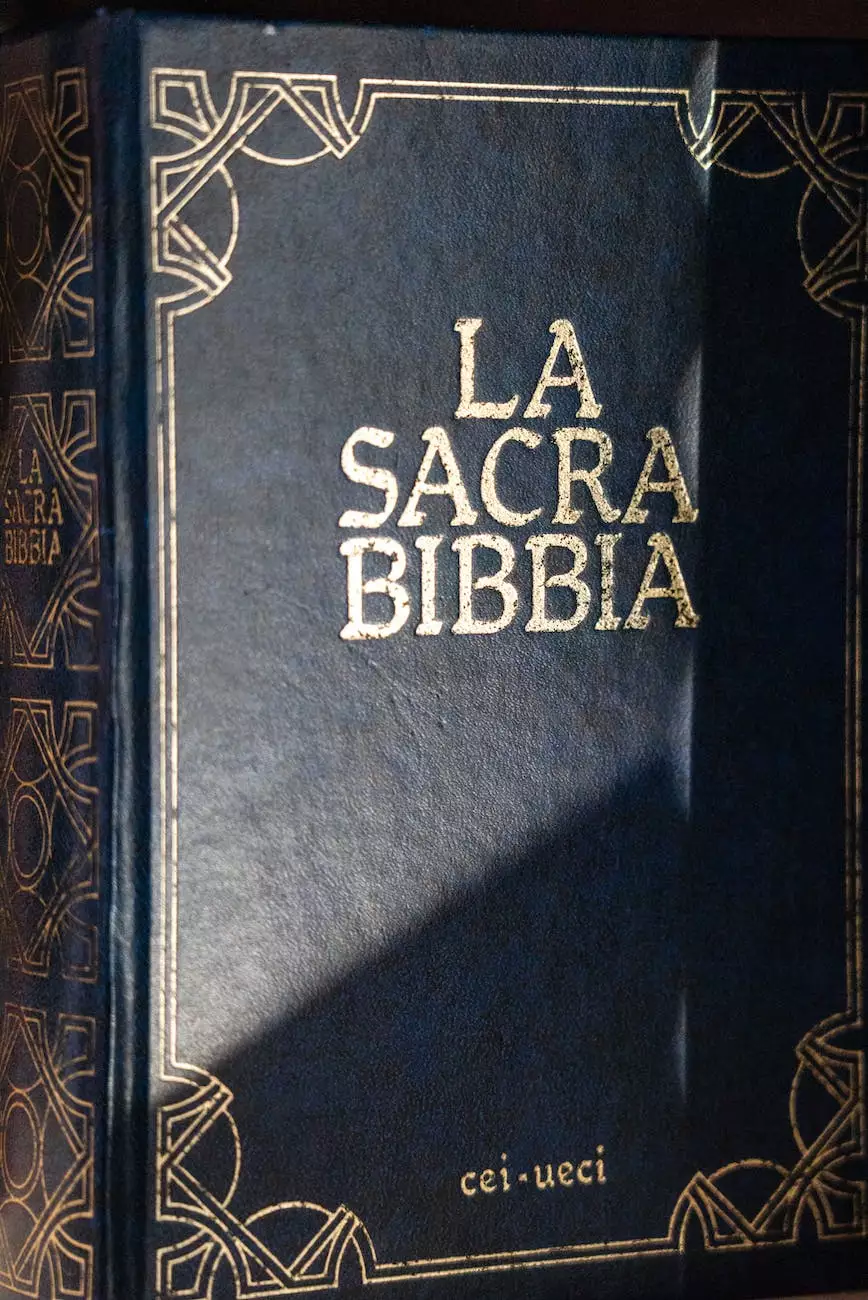 Welcome to Catholic Engaged Encounter's sermon series, Spirit Walk, where we explore the depths of living spiritually and simplifying your spiritual journey. Our aim is to provide you with rich and comprehensive insights on how to deepen your faith and actively engage with your spirituality.
The Importance of Living Spiritually
Living spiritually is an essential aspect of many individuals' lives. It allows us to find meaning, purpose, and connection to something greater than ourselves. By embracing spirituality, we embark on a journey that transcends the material world and opens our hearts and minds to a higher power or divine presence.
At Catholic Engaged Encounter, we firmly believe that living spiritually not only enhances our personal well-being but also strengthens our relationships, communities, and society as a whole. It provides guidance, wisdom, and a moral compass to navigate life's challenges and make meaningful choices.
Unveiling the Spirit Walk Sermon Series
In our Spirit Walk sermon series, we delve into various aspects of living spiritually, offering insights, practical guidance, and inspiration to simplify your spiritual journey. We aim to take you on a transformative exploration, deepening your understanding of what it means to live a spiritually fulfilled life.
Discovering Your Spiritual Path
Embarking on a spiritual journey begins with self-discovery and exploration. Our experts at Catholic Engaged Encounter will guide you through the process of discovering your unique spiritual path. Through a combination of introspection, contemplation, and engaging activities, we help you connect with your inner self and identify the spiritual practices that resonate with you.
Nurturing Mind, Body, and Spirit
Living spiritually involves nurturing all aspects of your being. We believe that a holistic approach to spirituality is vital for achieving balance and wholeness. Our Spirit Walk sermon series focuses on practical strategies for nourishing your mind, body, and spirit. From mindfulness practices and meditation to physical well-being and self-care, we provide comprehensive guidance to help you integrate spirituality into your daily life.
Exploring the Power of Faith
For many, faith is an integral part of their spiritual journey. In our Spirit Walk sermon series, we delve into the power of faith and its transformative potential. We explore different religious traditions, spiritual teachings, and the wisdom of the ages to help you deepen your faith and cultivate a stronger connection with your chosen spiritual path.
Cultivating Meaningful Relationships
Living spiritually isn't a solitary pursuit but a journey we embark on together. Our Spirit Walk sermon series emphasizes the importance of cultivating meaningful relationships within a community of like-minded individuals. We provide you with practical tools and insights to foster connections, engage in compassionate communication, and build a support network that uplifts and supports you on your spiritual path.
Join Our Community and Deepen Your Faith
As a part of the Catholic Engaged Encounter community, you'll have the opportunity to connect with fellow seekers, learn from experienced mentors, and participate in engaging discussions. Together, we can simplify what it means to live spiritually and grow in our faith.
Whether you are just starting your spiritual journey or are seeking to deepen your existing faith, Catholic Engaged Encounter's Spirit Walk sermon series is designed to provide you with the tools, knowledge, and inspiration necessary for your transformative spiritual growth.
Take the first step towards simplifying and enriching your spiritual journey by joining our community today!