Sermons - Catholic Engaged Encounter
Aug 13, 2023
Sermons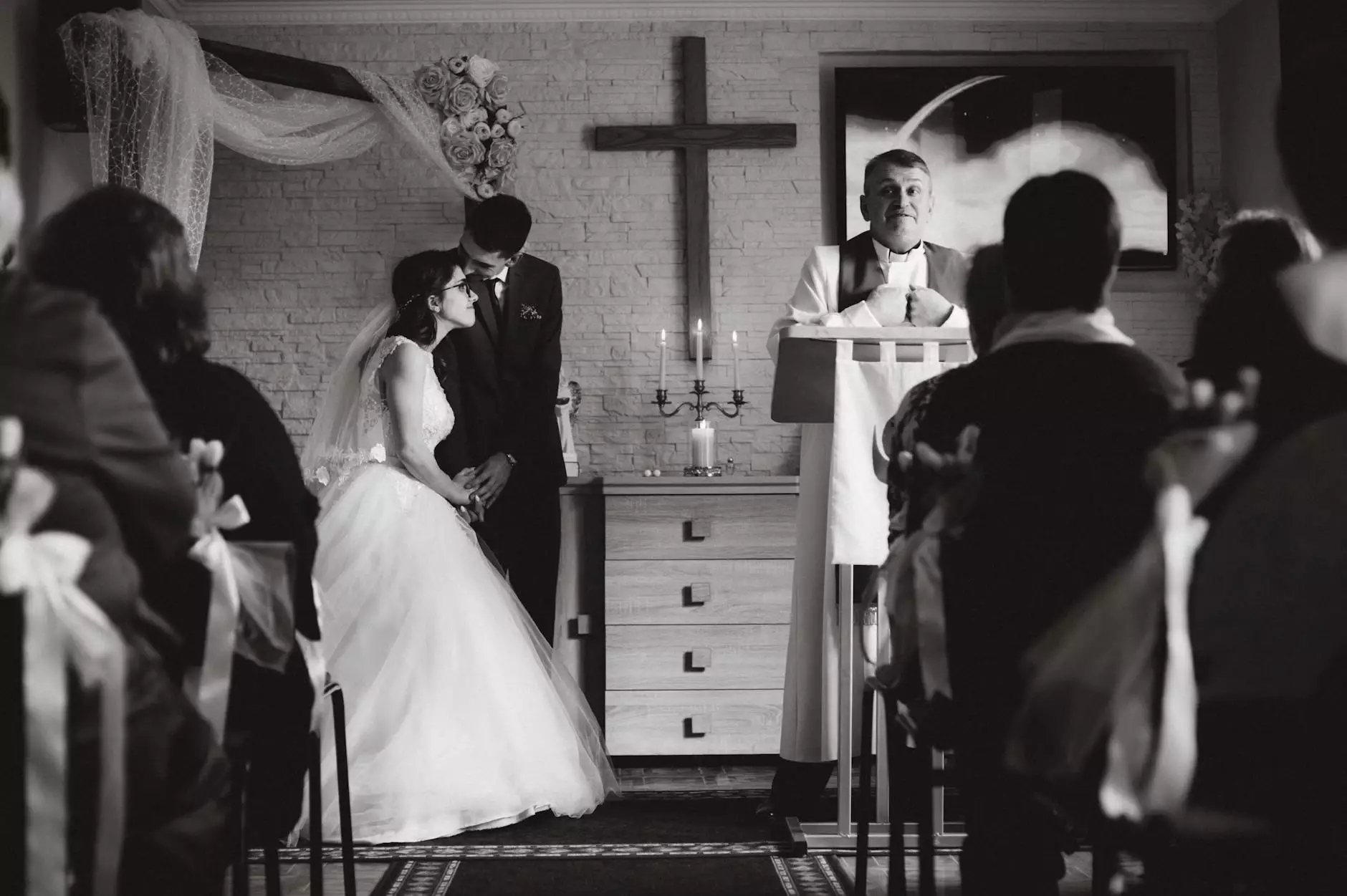 Experience the Power of Faith and Love
Welcome to our collection of inspiring sermons on Catholic Engaged Encounter. Here, you will find a wealth of knowledge, guidance, and spiritual insights designed to support individuals and couples in their journey towards a joyful and fulfilling marriage.
The Importance of Faith in Relationships
In the busy modern world, it can be easy to lose sight of the significance of faith in relationships. At Catholic Engaged Encounter, we believe that faith provides a solid foundation for a lasting and meaningful relationship. Our sermons delve deep into the teachings of the Catholic Church, exploring the timeless wisdom and practical insights that can enrich your spiritual connection as a couple.
Building Strong Foundations
Marriage is a sacred commitment, and we understand the importance of laying strong foundations. Our sermons offer guidance on communication, conflict resolution, and fostering intimacy. With topics ranging from the sacramental nature of marriage to maintaining a thriving spiritual life together, these sermons provide a comprehensive toolkit for navigating the challenges and joys of matrimony.
The Beauty of Sacramental Love
Catholic Engaged Encounter celebrates the beauty of sacramental love and offers profound insights into the marriage vocation. Our sermons explore the rich symbolism of the sacraments, highlighting the transformative power of God's grace in married life. Discover how faith can infuse your relationship with purpose, grace, and a deep sense of fulfillment.
Embracing Challenges Together
Life is full of ups and downs, and marriage is no exception. Our sermons address the challenges that couples may face, including financial stress, parenting, and maintaining a healthy work-life balance. With practical advice and spiritual wisdom, we aim to equip you with the tools necessary to navigate these obstacles, fostering resilience and unity within your relationship.
Join Our Community
Catholic Engaged Encounter is more than just a website. It is a vibrant community of individuals and couples passionate about growing in faith and love. By joining us, you gain access to an extensive network of support and encouragement. Our sermons are just one part of the resources available to you as a member of the Catholic Engaged Encounter community.
Embrace the Journey Towards a Blessed Union
At Catholic Engaged Encounter, we believe that marriage is a holy sacrament, a sign of God's love for His people. Our sermons inspire and guide couples as they embark on this sacred journey. By weaving together faith, love, and practical wisdom, our sermons empower individuals to cultivate a joyful and enduring union.
Transform Your Relationship Today
If you're looking for a deeper understanding of what it means to build a strong, faith-filled marriage, our sermons are an invaluable resource. Join us at Catholic Engaged Encounter and embark on a transformational journey that will deepen your love, strengthen your faith, and bring you closer to the heart of God.
Discover the Power of Faith and Love
Ready to explore a world of spiritual growth and meaningful connections? Visit our Sermons page on the Catholic Engaged Encounter website today and start your journey towards a blessed and joyful union. Your love story is waiting to unfold.