1 Chronicles 16 - 18 — THIS SITE WILL BE INACTIVE SOON!
Feb 12, 2022
Sermons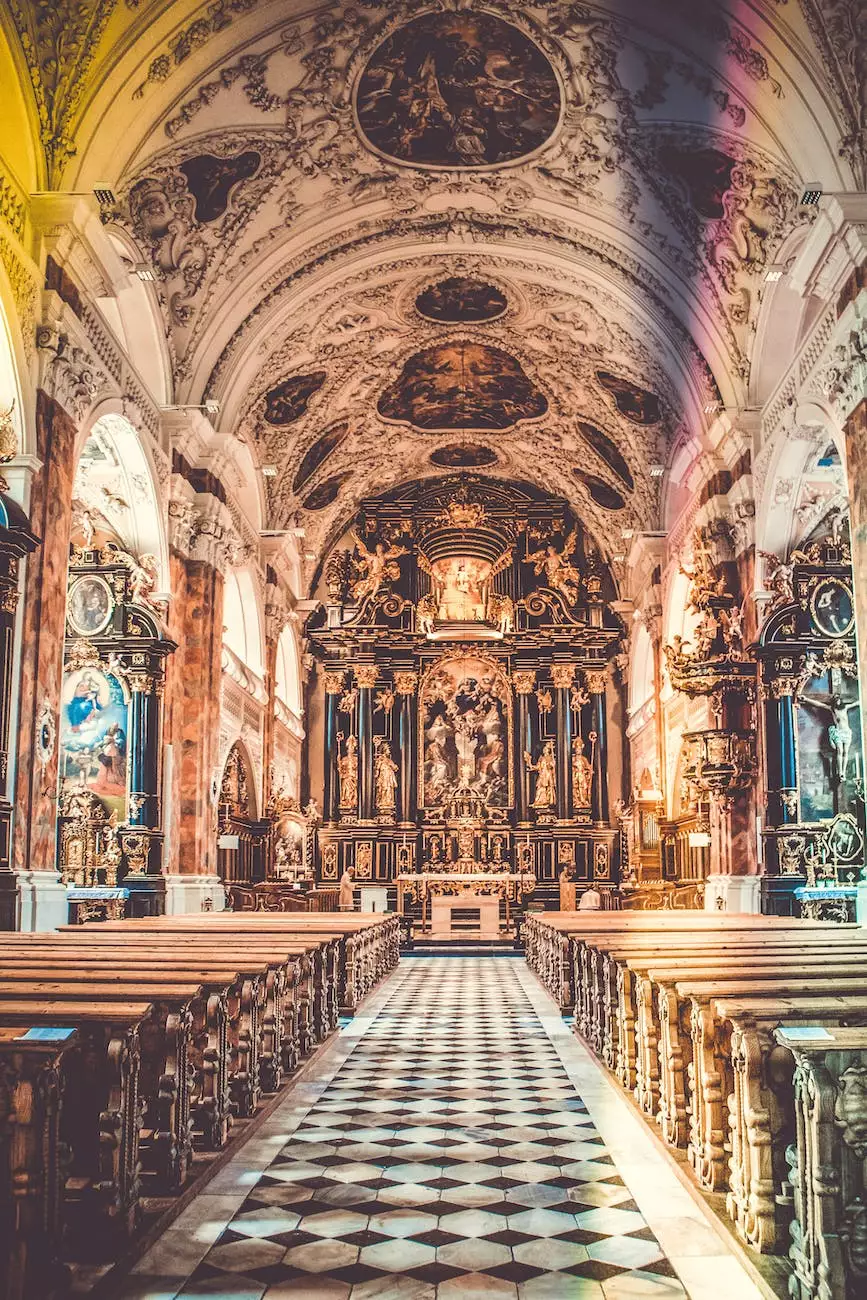 Introduction
Welcome to Catholic Engaged Encounter, a community-focused faith and beliefs website dedicated to providing comprehensive insights and spiritual content. In this article, we will explore the profound lessons that can be derived from 1 Chronicles 16 - 18.
Chapter 16 - The Ark and David's Psalm
In 1 Chronicles 16, we witness a powerful moment where King David leads the Israelites in a celebration upon the arrival of the Ark of the Covenant in Jerusalem. With great devotion and joy, David composed a Psalm to honor God's presence and the blessings bestowed upon His people.
By examining this chapter, we can gain a deeper understanding of the significance of the Ark of the Covenant and the power of praise and worship. The Ark symbolizes God's dwelling among His people and serves as a reminder of His covenant and faithfulness. David's Psalm teaches us the importance of gratitude and expressing our love for God through music and heartfelt praise.
Lessons from Chapter 16
1. Praise as a form of worship: David's example reminds us that praising God is not only an act of worship but also a means of experiencing His presence in a more profound way.
2. The power of gratitude: Expressing gratitude for God's blessings cultivates a heart that is open to His grace and allows us to constantly recognize His providence in our lives.
3. Music's role in worship: David's Psalm underscores the power of music in connecting with God and fostering a sense of unity within the faith community. It reminds us to embrace music as a tool for spiritual growth and communal worship.
Chapter 17 - God's Covenant with David
In 1 Chronicles 17, we encounter the divine promise God made to David regarding the establishment of an everlasting kingdom through his descendants. This covenant with David foreshadows the coming of Jesus Christ, the Messiah, who will reign eternally.
This chapter emphasizes God's unwavering faithfulness and His desire to establish a righteous and everlasting kingdom. It offers profound insights into the divine plan and the role of David's lineage in salvation history.
Lessons from Chapter 17
1. God's faithfulness: Through His covenant with David, God demonstrates His unwavering faithfulness and His commitment to fulfilling His promises. This provides us with comfort and reassurance in knowing that God is always faithful, even in our own lives.
2. Divine plan and fulfillment: The covenant with David reveals God's divine plan for salvation and highlights the significance of Jesus Christ as the perfect fulfillment of this covenant.
3. The importance of lineage: The establishment of an eternal kingdom through David's descendants emphasizes the role of lineage in God's plan. It reminds us of the faithfulness passed down through generations and the importance of our own spiritual heritage.
Chapter 18 - David's Victories
In 1 Chronicles 18, we witness David's military successes as he expands the boundaries of Israel's kingdom. This chapter depicts David's unwavering trust in God's guidance and his dedication to ruling justly.
Through David's victories, we learn valuable lessons about leadership, God's providence in times of war, and the importance of seeking divine guidance in all endeavors.
Lessons from Chapter 18
1. Leadership with integrity: David's triumphs highlight the significance of leadership guided by righteousness and integrity. His successes were not merely a result of military prowess, but also his commitment to faithfully serve God and his people.
2. Trusting in God's guidance: David's victories demonstrate the power of relying on God's guidance and provision during times of adversity. They remind us that our own efforts, when guided by faith, can be blessed and lead to triumph.
3. Justice and righteousness: David's commitment to ruling with justice and righteousness serves as a model for leaders in all spheres of life. It teaches us the importance of using our positions of influence to promote fairness, compassion, and Godly values.
Conclusion
Exploring 1 Chronicles 16 - 18 provides us with invaluable insights into the themes of worship, gratitude, divine promises, and leadership. Each chapter offers profound lessons that can enrich our understanding of Scripture and deepen our spiritual journey.
At Catholic Engaged Encounter, we strive to foster a sense of community and provide resources that encourage spiritual growth. Join us as we delve into the richness of the Sacred Scriptures and explore their relevance in our lives today.