Revelation — Weekly Sermons
May 18, 2022
Sermons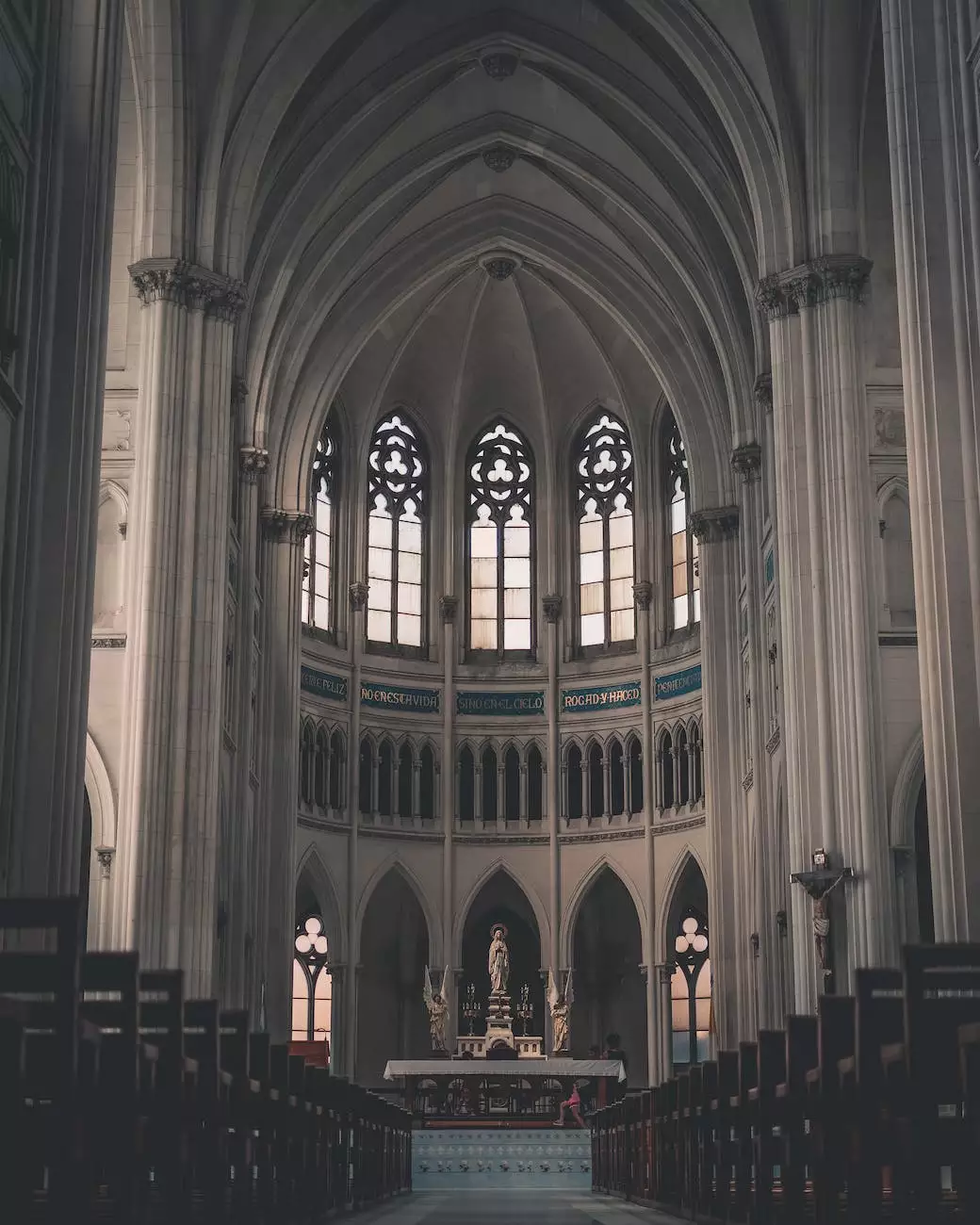 Welcome to Catholic Engaged Encounter, your trusted source for exploring faith and beliefs through engaging content and weekly sermons. In this section, we delve deeper into the book of Revelation, providing you with detailed insights and thought-provoking reflections. Join us on this spiritual journey as we uncover the profound teachings revealed in this powerful biblical book.
The Importance of the Book of Revelation
The book of Revelation, also known as the Apocalypse, holds significant importance in the Christian faith. It is the final book of the New Testament and serves as a divine revelation of future events, including the end times and God's ultimate triumph over evil. Understanding its symbolism and message is crucial for every believer seeking to strengthen their faith and deepen their understanding of God's plan.
Exploring the Themes and Symbolism
Revelation is filled with profound symbolism and vivid imagery, which unveils universal truths and spiritual insights. By studying the book's themes and symbols, we gain a deeper understanding of God's ultimate plan for humanity, the battle between good and evil, and the promise of eternal life. Our weekly sermons provide in-depth analysis and interpretations of these themes, enabling you to embrace and apply these timeless teachings in your daily life.
Weekly Sermons on Revelation
Each week, Catholic Engaged Encounter brings you a thought-provoking sermon on the book of Revelation. Our experienced and knowledgeable speakers dive into the text, unraveling its intricate details and shedding light on its spiritual significance. These sermons are designed to inspire, challenge, and ignite a passion for a closer relationship with God.
The Power of Worship in Revelation
One of the central themes in Revelation is the power of worship. The book paints a vivid picture of heavenly worship and invites believers to participate in the heavenly chorus, offering praise and adoration to God. Our sermons will guide you through the passages that highlight the importance of worship, inviting you to cultivate a spirit of worship in your own life.
Unveiling the End Times
The book of Revelation provides a prophetic glimpse into the end times, revealing the events and signs that will precede Christ's return. Our sermons will explore these passages, addressing questions and misconceptions surrounding the end times. By delving into these passages, we hope to offer clarity and guidance, empowering you to navigate uncertain times with faith and hope.
Finding Hope in the Midst of Tribulation
Revelation presents a vision of tribulation and persecution faced by believers throughout history. Yet, amidst these trials, it offers a message of profound hope and victory in Christ. Our sermons will focus on the passages that convey this message, providing encouragement, strength, and endurance to face any challenges that may arise on our spiritual journey.
Join Catholic Engaged Encounter Today
Don't miss out on our insightful weekly sermons on the book of Revelation. Join Catholic Engaged Encounter today and equip yourself with the wisdom and understanding to navigate the complexities of faith and beliefs. As a community dedicated to fostering a deeper relationship with God and the Catholic faith, we are committed to bringing you the finest content that enriches your spiritual journey.
Conclusion
The book of Revelation holds eternal truths and profound insights that continue to resonate with believers throughout the ages. Catholic Engaged Encounter is privileged to share these teachings through our comprehensive and compelling weekly sermons. Embrace the beauty and depth of Revelation as it guides you on a transformative journey of faith, hope, and love.