Praying for Others with Prayer Cards
Apr 14, 2022
Blog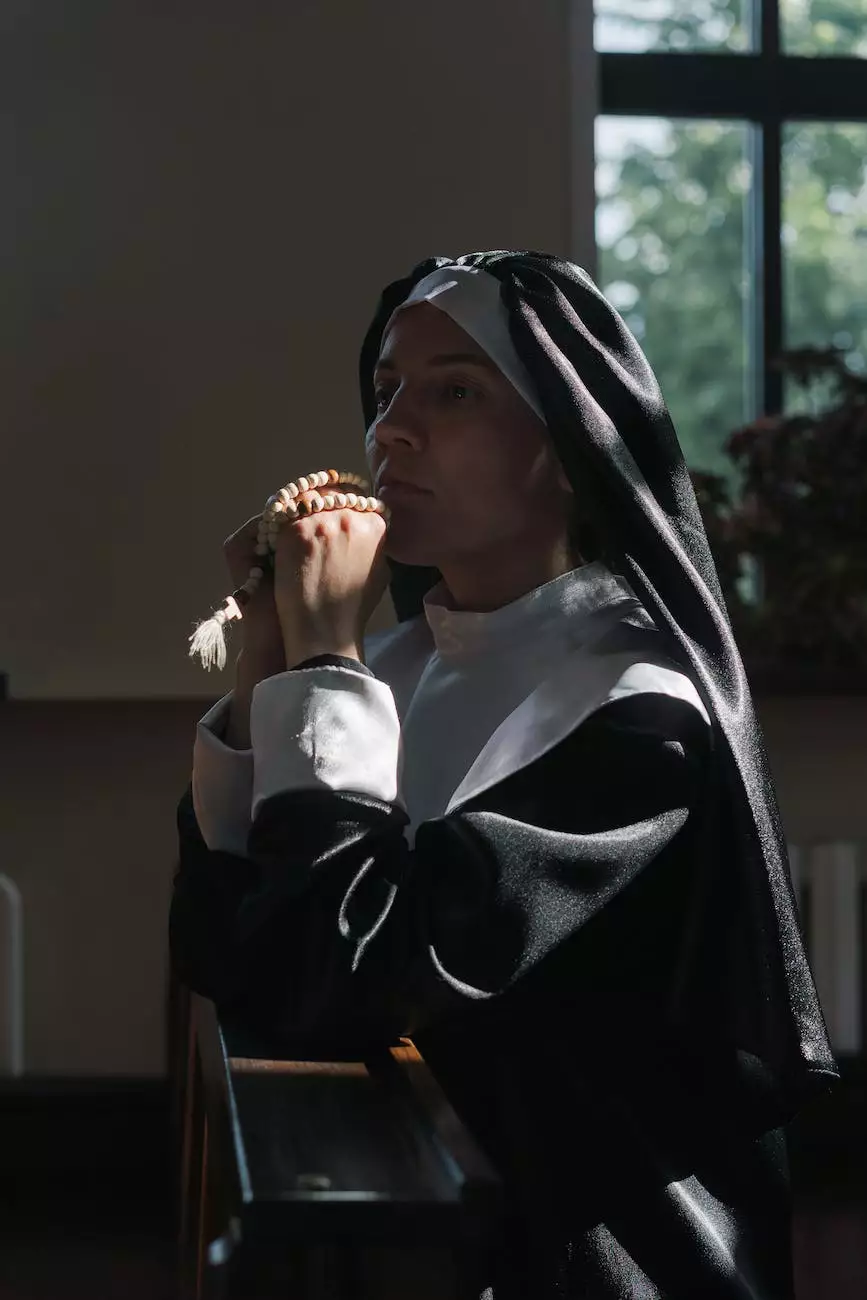 Welcome to Catholic Engaged Encounter, a trusted source for fostering a strong faith and creating a meaningful community. We believe in the power of prayer and its ability to bring comfort, healing, and blessings to those in need. In this article, we will explore the practice of praying for others with prayer cards, offering you valuable insights and guidance to enhance your spiritual journey.
The Power of Intercessory Prayer
Intercessory prayer is a selfless act that involves praying on behalf of others, lifting their needs, hopes, and concerns to the Lord. It is rooted in the belief that God listens to our prayers and responds to them. By taking the time to pray for others, we demonstrate our love and care for them, creating a sense of unity in the community and strengthening our connection with God.
The Role of Prayer Cards
Prayer cards serve as tangible reminders of the individuals or causes we are praying for. They often feature a specific prayer or a saint closely associated with the intention. These cards offer a focal point during our prayers, serving as a visual aid that helps us stay focused and committed to our prayer intentions. They can be carried in pockets, placed on personal altars, or shared with others, creating an opportunity for collective prayer.
The Benefits of Using Prayer Cards
Using prayer cards for intercessory prayer offers several benefits:
Focus and Intentionality: Prayer cards provide a specific focus for our prayers, allowing us to express our intentions clearly and precisely. They guide us in offering heartfelt petitions for the concerns of others, fostering a deeper sense of intentionality in our prayer life.
Inspiration and Guidance: Many prayer cards include beautiful images or inspirational quotes, helping to instill a sense of reverence and devotion during prayer. They can also provide guidance on specific prayers or devotional practices, inspiring individuals to deepen their faith and connect with God on a more profound level.
Community and Connection: Praying with prayer cards encourages unity and solidarity within the community. When we share our prayer intentions with others, it creates an opportunity for collective prayer, fostering a sense of support and common purpose. Prayer cards can be used as tools for coming together as a community, strengthening bonds, and offering comfort to one another.
Consistency and Commitment: Having a physical prayer card acts as a reminder to remain consistent and committed in our intercessory prayer practices. It helps us develop a routine and discipline in praying for the needs of others, reinforcing the power of consistent prayerful intercession.
Peace and Comfort: Prayer cards can provide solace and comfort, reminding us of God's presence and faithfulness. They offer a tangible way to express our concerns and worries, allowing us to find inner peace in the knowledge that we have entrusted them to a higher power.
How to Incorporate Prayer Cards into Your Spiritual Practice
Here are some practical ways to incorporate prayer cards into your spiritual practice:
Create a Sacred Space: Set up a small altar or designated area in your home that is conducive to prayer and reflection. Place your prayer cards in a visible and accessible location, where you can easily reach for them during your prayer time.
Pray Daily: Set aside dedicated time each day to pray with your prayer cards. Establishing a consistent prayer routine will help you cultivate a deeper connection with God and strengthen your intercessory prayer intentions.
Join a Prayer Group: Consider joining a prayer group or a faith community that shares your devotion to intercessory prayer. Engaging in collective prayer can amplify the power and impact of your prayers, as well as provide invaluable support and encouragement.
Share Prayer Cards: Share your prayer cards with friends, family, or fellow believers, encouraging them to join you in praying for specific intentions. This act of sharing fosters a sense of unity and creates a network of prayerful support.
Pray with Intention: As you hold the prayer card in your hands, focus your mind and heart on the person or cause for which you are praying. Allow the prayer card to guide your prayer, bringing your intentions to the forefront of your conversation with God.
Join Catholic Engaged Encounter for a Deeper Faith Experience
At Catholic Engaged Encounter, we are committed to helping individuals strengthen their faith and find deeper meaning in their spiritual journey. Our community offers comprehensive resources, including guidance on intercessory prayer practices and the effective use of prayer cards.
By joining our community, you gain access to a supportive network of like-minded individuals who are devoted to prayer, personal growth, and fostering strong connections. Together, we can deepen our faith and create a more compassionate and prayerful world.
Start your journey with us today and discover the transformative power of praying for others with prayer cards. Experience the joy of communal prayer and the spiritual enrichment it brings. Join Catholic Engaged Encounter now and embark on a path of faith, growth, and love.