Welcome to the 9am VBS - Messiah Lutheran Church
Oct 14, 2021
Events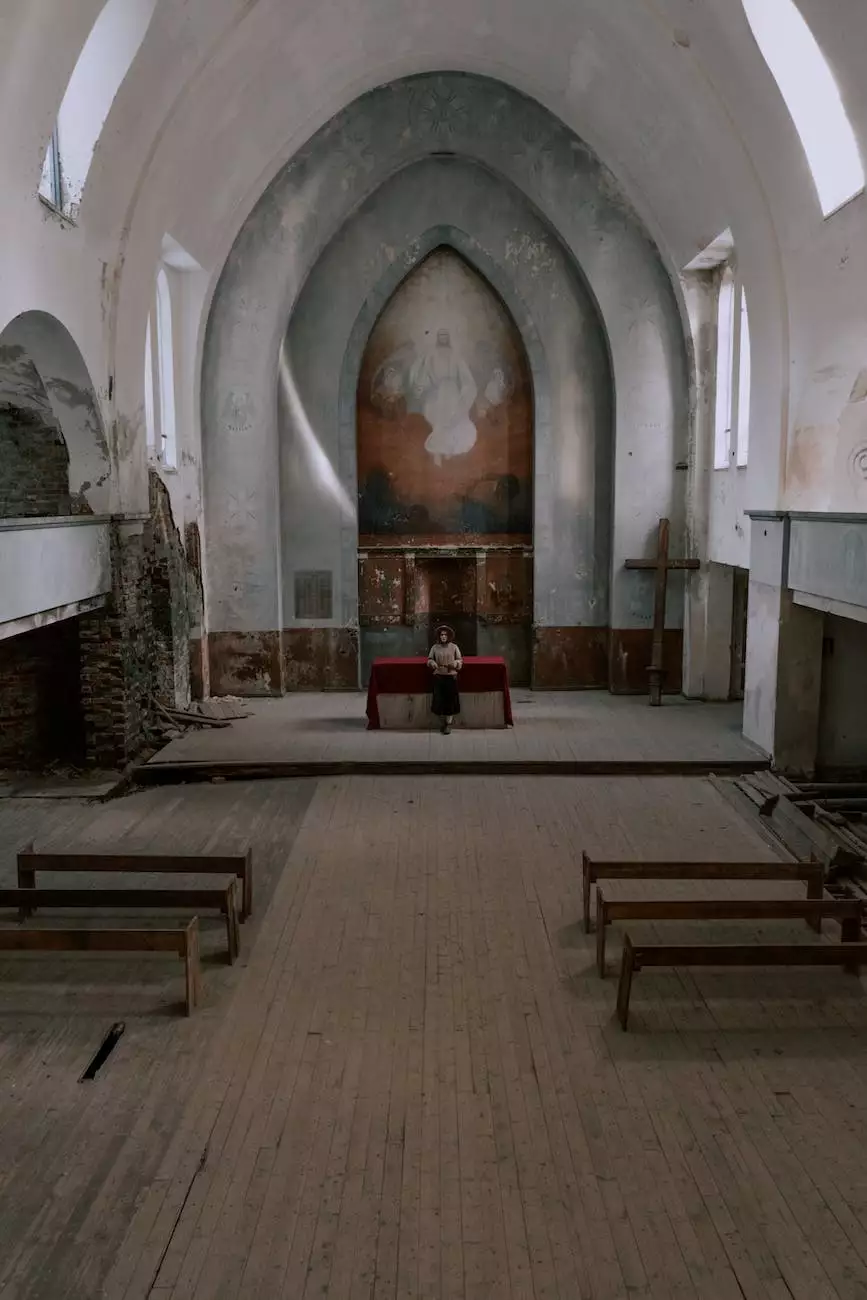 About Our 9am VBS
At Messiah Lutheran Church, we are excited to invite you to our 9am VBS event. Vacation Bible School (VBS) is a wonderful opportunity for young children to explore their faith, engage in meaningful activities, and develop lasting friendships within our vibrant community.
Our 9am VBS program is designed to provide a nurturing environment where children can have a memorable summer experience while deepening their understanding of Christian values. We believe that every child is unique with their own set of talents, interests, and questions. Through our carefully curated curriculum, we aim to encourage their spiritual growth and foster a genuine love for God.
Engaging Activities
During our 9am VBS program, we offer a wide range of engaging activities that captivate the young minds and encourage creative thinking. From interactive Bible lessons to exciting crafts, games, and music, every moment is filled with joy and learning. Our dedicated and passionate team of volunteers ensures that each activity is both educational and fun, leaving a profound impact on the children's spiritual journey.
Inspiring Teachings
At Messiah Lutheran Church, we believe in the power of inspiring teachings. Our 9am VBS program incorporates age-appropriate Bible lessons that are thoughtfully designed to make the scripture come alive. Through storytelling, group discussions, and interactive sessions, we aim to instill essential Christian values such as love, compassion, forgiveness, and gratitude in a way that resonates with young hearts and minds.
Fun-Filled Adventures
Our 9am VBS is not just about sitting in a classroom. We take our young participants on exciting adventures, both indoors and outdoors, where they can experience the wonders of God's creation. From nature walks to treasure hunts, each adventure is carefully crafted to demonstrate the magnificence of our world and the presence of God in everything around us.
Building Faith, Community, and Friendships
One of the most beautiful aspects of our 9am VBS program is the opportunity it provides for children to build faith, community, and lasting friendships. Through group activities, team projects, and shared experiences, children develop a sense of belonging and discover the joy of being part of a supportive and loving community.
Join Us for the 9am VBS
We warmly welcome children between the ages of 4 and 12 to join us for our 9am VBS event at Messiah Lutheran Church. Our dedicated team of volunteers is committed to providing a safe and nurturing environment where children can grow spiritually, emotionally, and socially. The 9am VBS program runs from July 12th to July 16th, with sessions starting at 9:00 AM and concluding at 12:00 PM.
Register your child now to secure a spot in this incredible journey of faith, fun, and fellowship. We look forward to welcoming your family to Messiah Lutheran Church and creating lasting memories during our 9am VBS event.
Contact Information
If you have any questions or require further information, please don't hesitate to reach out to us.
Website: eeweekend.org/event/2021-07-12-9am-vbs
Phone: 123-456-7890
Email: [email protected]