Operation Christmas Child Volunteering
May 12, 2023
Missions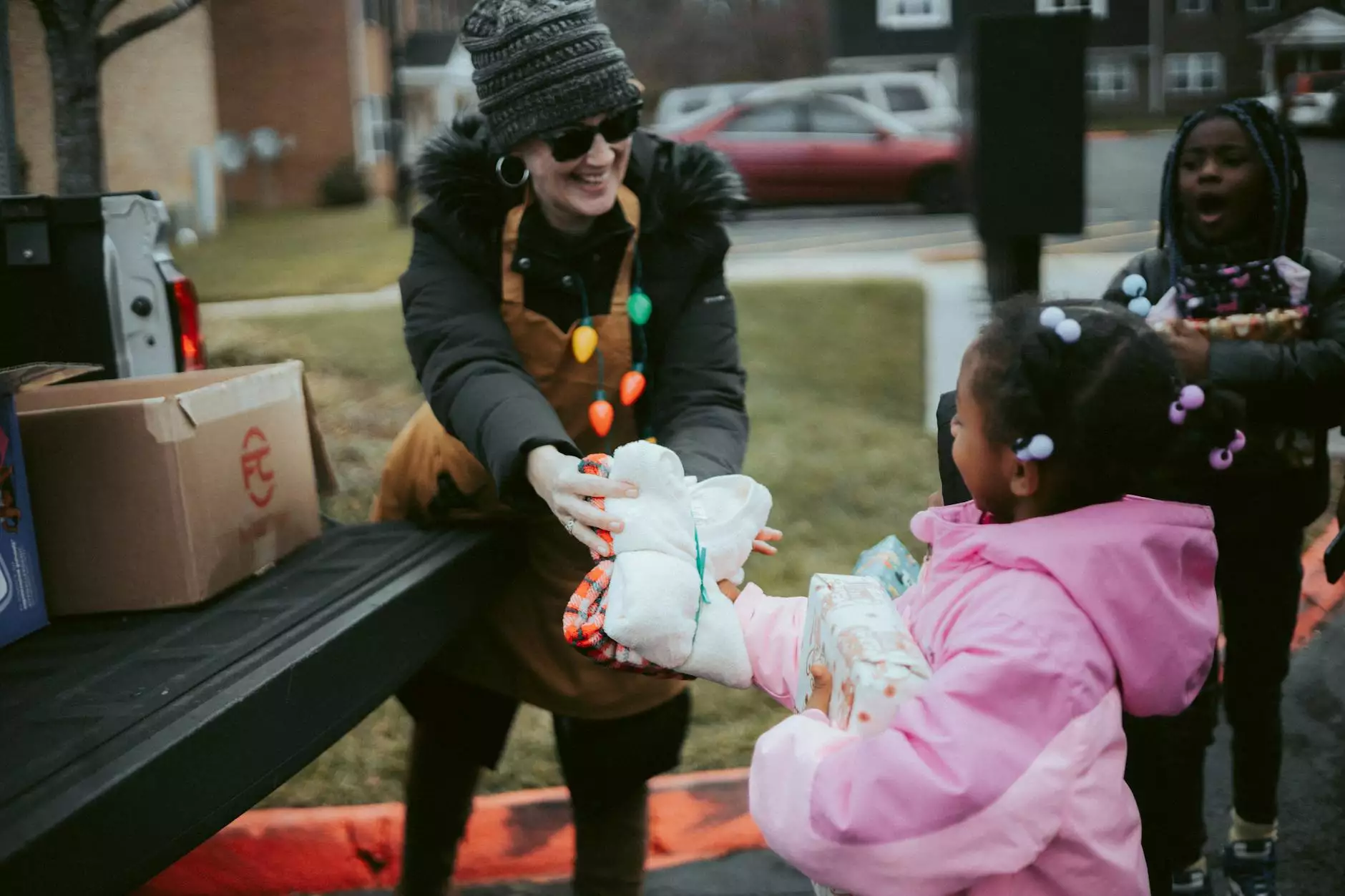 Welcome to Catholic Engaged Encounter, where we are passionate about making a positive impact in our community through various volunteer initiatives. One of the most fulfilling and heartwarming experiences we offer is Operation Christmas Child volunteering. Join us as we come together to spread love, joy, and hope to children in need.
Why Choose Operation Christmas Child Volunteering?
At Catholic Engaged Encounter, we believe that every child deserves to experience the magic and joy of the holiday season. Operation Christmas Child provides a unique opportunity for individuals and families to make a real difference in the lives of children who may not have access to basic necessities or the delight of receiving a gift.
By participating in Operation Christmas Child volunteering, you become part of a global effort to deliver shoeboxes filled with essential items, fun toys, and heartfelt messages of love. These shoeboxes bring comfort, happiness, and a sense of belonging to children facing challenging circumstances.
How to Get Involved
Getting involved in Operation Christmas Child volunteering is simple and rewarding. Here are the steps to join us in this incredible initiative:
Gather the Supplies: Start by finding a sturdy shoebox or a plastic container to hold the gifts. If you would like, you can also wrap the box in colorful wrapping paper to make it extra special.
Choose the Age and Gender: Next, decide whether you would like to pack for a boy or a girl and select the age group (2-4, 5-9, or 10-14 years old).
Fill the Shoebox: Fill the shoebox with a variety of items such as toys, school supplies, hygiene products, and clothing. Be sure to include a special note or card to uplift the child's spirits.
Include a Donation: We encourage including a suggested donation to help cover the shipping and handling costs of the shoebox. This contribution ensures that your gift reaches its intended recipient safely.
Drop-off your Shoebox: Locate a nearby drop-off location or visit our Catholic Engaged Encounter center to contribute your shoebox. Our team will make sure the boxes are delivered to the designated collection points.
Impact and Transformation
The impact of Operation Christmas Child volunteering goes far beyond the gifts inside the shoeboxes. It brings joy, hope, and a sense of belonging to children who may have never experienced these emotions before.
Receiving an Operation Christmas Child shoebox not only brings delight to a child's face but also has the power to transform their lives. It lets them know that someone cares, that they matter, and that they are not alone.
Through this initiative, we also foster a spirit of generosity and compassion within our own hearts. It reminds us of the power we possess to make a difference and encourages us to spread love and kindness throughout the year.
Join Catholic Engaged Encounter
As a faith-based organization, Catholic Engaged Encounter is dedicated to building a strong and compassionate community rooted in love and faith. Through Operation Christmas Child volunteering and our other initiatives, we strive to create a better world for all.
We invite you to join us and be part of this incredible journey of giving and spreading joy. Together, let's make a lasting impact on the lives of children in need and spread the message of love and hope during the holiday season.
Contact Us
If you would like to learn more about Operation Christmas Child volunteering or have any questions, please feel free to contact us. We are always here to help and provide further information.
Thank you for considering Catholic Engaged Encounter as your partner in making a meaningful difference in the lives of children through Operation Christmas Child volunteering. Together, we can make the world a brighter and more loving place.