Sermons - Catholic Engaged Encounter
Jun 20, 2021
Sermons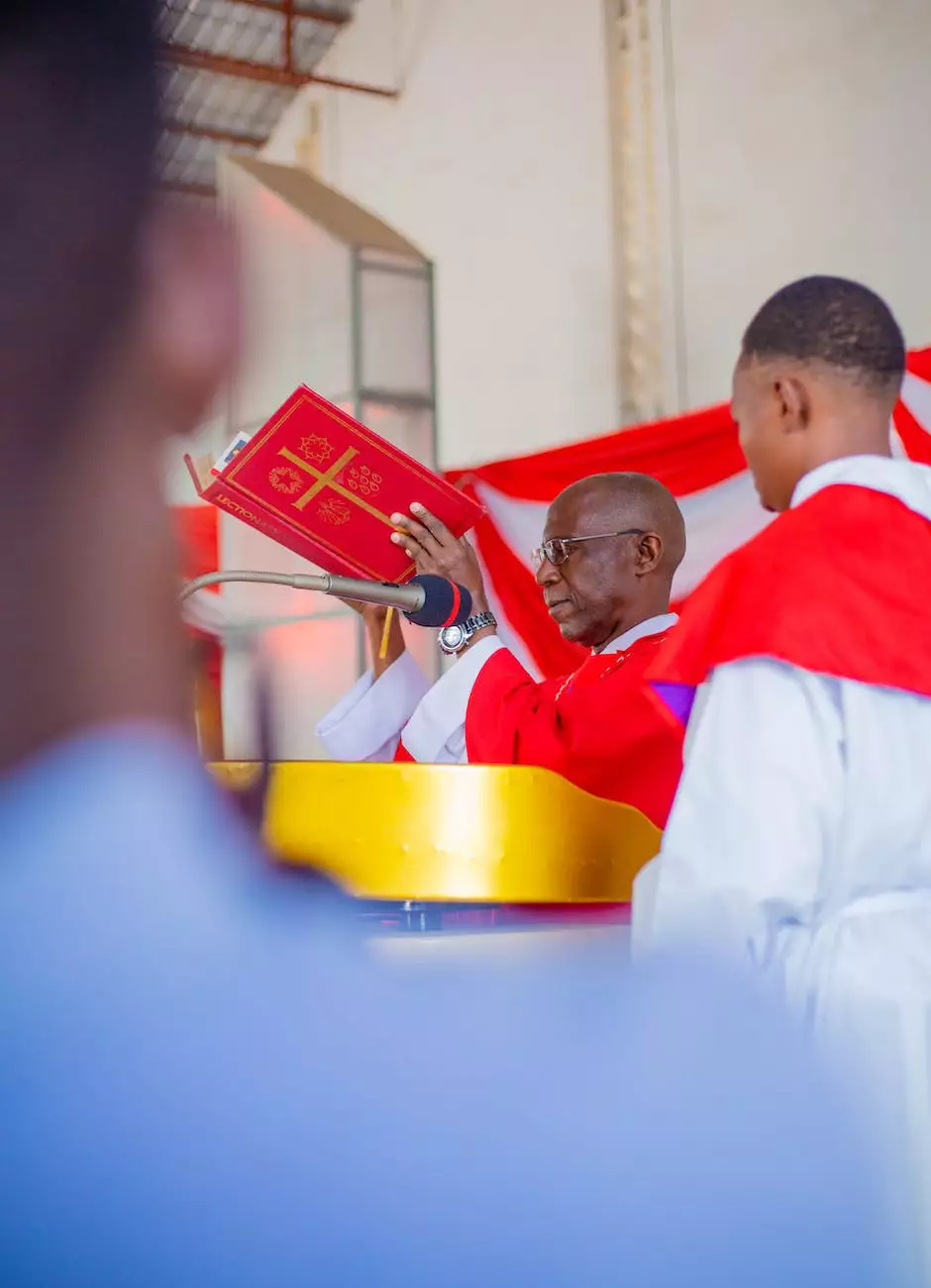 Introduction
Welcome to the sermons page of Catholic Engaged Encounter! We are delighted to offer you a rich and comprehensive library of engaging sermons that will ignite your spiritual journey. As a community that embraces faith and beliefs, we believe in the power of sermons to provide spiritual guidance and enlightenment. Join us as we explore various topics and deepen our understanding of the Catholic faith.
The Importance of Sermons
Sermons play an integral role in the spiritual growth of individuals and communities. They provide a platform for clergy members and guest speakers to share insightful teachings, inspiring stories, and practical wisdom. Good sermons have the ability to move hearts, foster dialogue, and ignite positive change.
At Catholic Engaged Encounter, we understand the significance of sermons in strengthening faith and beliefs. Our team of passionate speakers and religious scholars deliver thought-provoking sermons that touch upon various aspects of life, spirituality, and the Catholic tradition. Whether you are a seasoned Catholic or someone exploring the faith, our sermons offer diverse perspectives and valuable lessons.
Exploring Our Sermon Series
Our sermon series cover a wide range of topics that are relevant to individuals seeking spiritual growth and guidance. Each series is carefully crafted to address specific themes, presenting deep insights that inspire contemplation and self-reflection. Let's explore some of our highlighted sermon series:
1. Finding Purpose in Faith
In this series, we delve into the deep connection between faith and purpose. We explore questions such as "How does faith shape our purpose in life?" and "What role does spirituality play in finding meaning?" Our sermons provide practical steps to align your faith journey with your life's purpose.
2. Strengthening Family Bonds
The family unit is the foundation of society, and nurturing strong family bonds is crucial. Our sermons emphasize the importance of faith within families and provide tools to overcome challenges, improve communication, and foster love and unity.
3. Exploring Catholic Traditions
As a Catholic community, we celebrate our rich traditions and deepen our understanding of the sacraments, liturgical seasons, and important feast days. Our sermons explain the significance of these traditions, connecting them to our daily lives and helping us appreciate the beauty of our faith.
4. Embracing Social Justice
Social justice is an essential component of Catholic teachings. Through this sermon series, we address pressing social issues and explore ways to champion equality, promote human rights, and advocate for the marginalized. Together, we strive to make a positive impact on our communities through faith-driven actions.
Joining our Community
At Catholic Engaged Encounter, we believe in the power of community and invite you to join us on this spiritual journey. As a member of our community, you will have access to our extensive sermon library and additional resources that deepen your connection with faith and beliefs.
By participating in our community events and engaging in meaningful discussions, you can connect with like-minded individuals who share similar values and aspirations. Our community is a vibrant space for personal growth, learning, and mutual support.
Conclusion
Thank you for visiting the sermons page of Catholic Engaged Encounter. We are passionate about providing you with compelling sermons that nurture your spiritual growth and enhance your understanding of the Catholic faith. Our comprehensive library offers a diverse range of topics, ensuring that you find inspiration and guidance on your unique spiritual journey.
Join our community today, explore our sermons, and embark on a transformative experience that will deepen your faith, strengthen your beliefs, and foster a greater sense of connection within the Catholic community.