Luke 21:20-28 — THIS SITE WILL BE INACTIVE SOON!
Sep 19, 2022
Sermons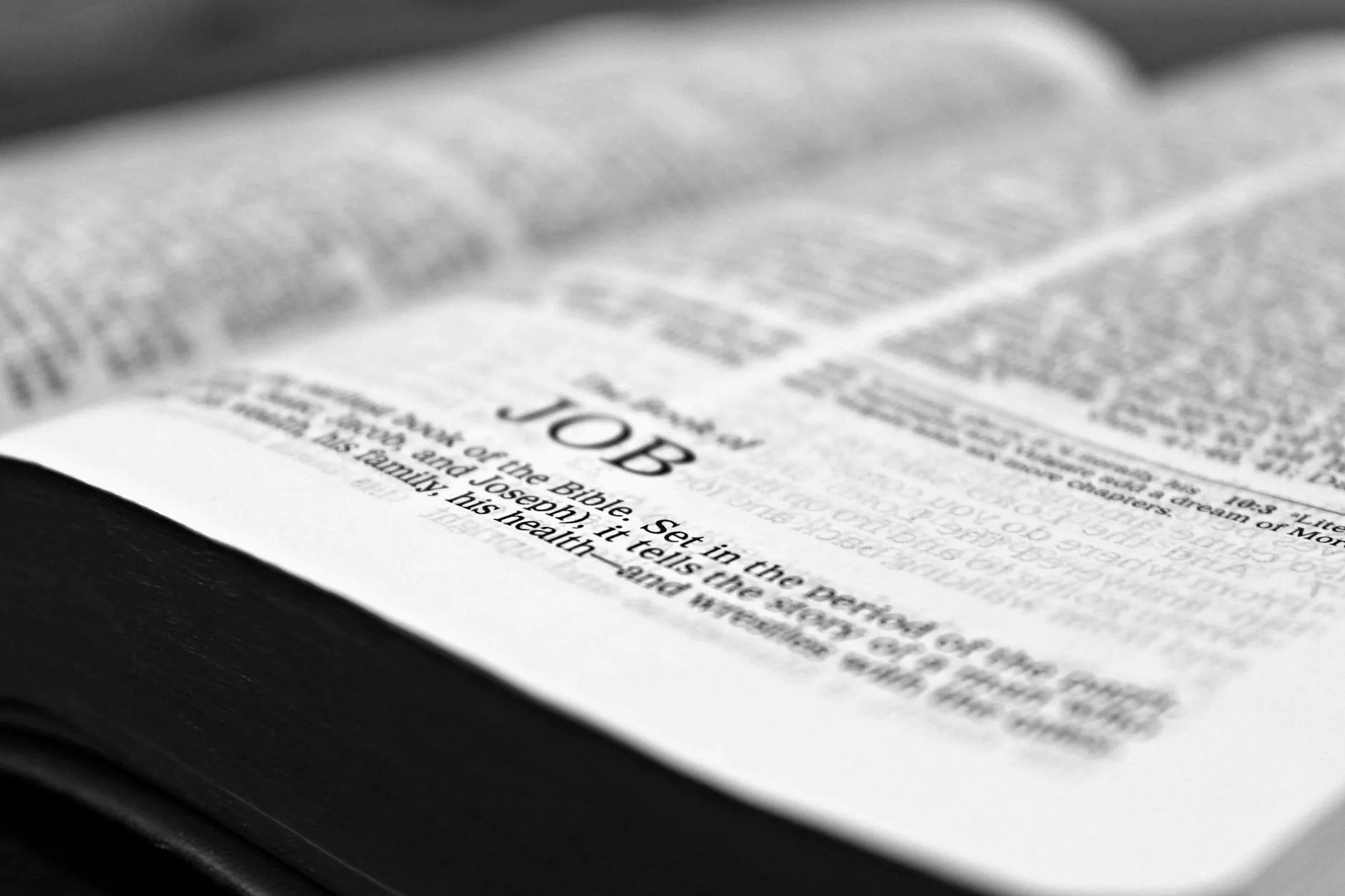 Welcome to Catholic Engaged Encounter
At Catholic Engaged Encounter, we strive to provide a spiritual haven for individuals seeking a deeper understanding of their faith within the context of engaged life. In this page, we invite you to explore the profound biblical passage of Luke 21:20-28, delving into its intricate details and reflecting on its significance for our community and society. Join us on this enriching spiritual journey as we uncover the timeless wisdom embedded within these verses.
Understanding Luke 21:20-28
Luke 21:20-28 encapsulates a significant moment in the life of Jesus Christ, wherein he foretells the destruction of Jerusalem and the signs preceding his second coming. This passage serves as a beacon of hope and a reminder of the transformative power of faith, shedding light on the importance of remaining steadfast in the face of adversity.
Significance and Interpretation
The words of Jesus in Luke 21:20-28 offer profound insights into our faith and beliefs. Within these verses, we are reminded of the eternal nature of God's Word and the need for unwavering trust and devotion. By understanding the deeper meaning of this passage, we can glean valuable lessons applicable to our lives today.
The Destruction of Jerusalem
In the opening verses, Jesus speaks of the impending destruction of Jerusalem and the desecration of the Holy Temple. This serves as a stark reminder of the impermanence of earthly structures and the transience of our worldly possessions. It prompts us to consider the importance of focusing on the eternal, rather than the temporal, aspects of our existence.
Signs of the Second Coming
As Jesus continues, he describes the signs that will precede his second coming. This message instills hope in the hearts of believers, encouraging us to remain vigilant and prepared for the triumphant return of our Lord. The passage resonates with anticipation, urging us to persevere through the tribulations of life while keeping our eyes fixed on the ultimate promise of salvation.
Faith, Beliefs, and Community
Strengthening Our Faith
Exploring Luke 21:20-28 allows us to deepen our faith and strengthen our relationship with God. Through meditating on the words of Jesus, we can find solace and inspiration, even amidst the challenges of our modern society. By delving into the biblical narratives and interpreting their significance, we embark on a journey of self-discovery and spiritual growth.
Connecting with Our Beliefs
Our beliefs, rooted in the teachings of the Catholic Church, form the cornerstone of our community. Luke 21:20-28 serves as a catalyst for reflection, prompting us to examine our beliefs and how they shape our daily lives. It invites us to establish a deeper connection with our faith, leading to a more authentic and fulfilling engagement with our spiritual selves.
Building a Strong Community
As members of the Catholic Engaged Encounter, we foster a strong sense of community and unity. Together, we embark on a shared journey of faith, supporting and uplifting one another along the way. Luke 21:20-28 serves as a unifying force, bringing individuals together in the pursuit of a more meaningful and purpose-driven life.
Join Us for an Enriching Journey
As this site will be inactive soon, we invite you to make the most of your time here and delve into the richness of Luke 21:20-28. Let the profound insights and timeless wisdom of this passage transform your perspective and deepen your faith. Join Catholic Engaged Encounter on this spiritual journey, and may the teachings of Jesus inspire and guide you through every step of your life.
Stay Connected with Catholic Engaged Encounter
While this site will be inactive soon, we encourage you to stay connected with Catholic Engaged Encounter through our various platforms. Follow us on social media, subscribe to our newsletter, and join our community events to continue nurturing your faith and engaging with fellow believers.
Conclusion
Luke 21:20-28 offers us a profound glimpse into the life and teachings of Jesus Christ. Within this passage, we find wisdom, hope, and a call to steadfast faith. As we navigate the challenges of our world, let us hold onto these invaluable insights and let them guide us in our journey of faith, beliefs, and community. Catholic Engaged Encounter welcomes you to explore this transformative passage with us and invites you to embrace the richness it brings to our lives.
© 2023 Catholic Engaged Encounter. All rights reserved.