Ephesians 2:19-22 • The Church (A Family Of Families)
Jan 7, 2022
Sermons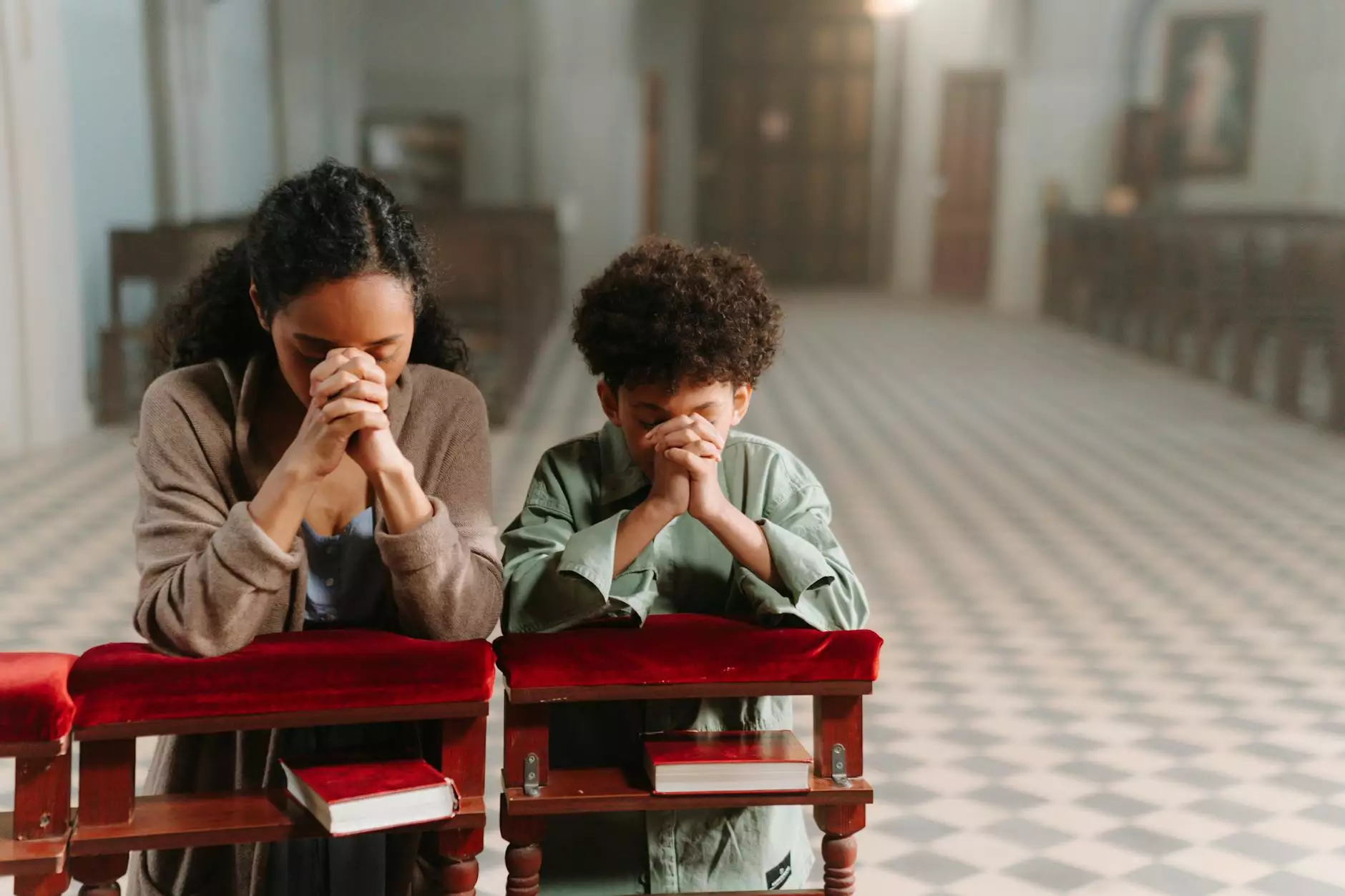 The Power of Unity and Belonging in the Church
Welcome to Catholic Engaged Encounter, a platform where we dive deep into the teachings of the Bible, with a specific focus on Ephesians 2:19-22. In this passage, the apostle Paul highlights the incredible unity and belonging found within the Church, as it is described as a family of families.
Understanding Ephesians 2:19-22
Ephesians 2:19-22 is a powerful reminder of the significance of the Church as a unified body, where believers from all walks of life come together to worship, learn, and grow in their faith. Let's delve into the key aspects described in this Scripture.
The Household of God
In verse 19, Paul refers to the Church as the "household of God" - a place where individuals become part of a spiritual family, nurtured by the love of God. This unity is not based on worldly distinctions, but on a shared bond through Jesus Christ. It is a community encompassing diversity and embracing all who seek a relationship with God.
Being Built on the Foundation of Apostles and Prophets
Verse 20 highlights the foundation of the Church: the teachings of the apostles and prophets, with Jesus Christ as the cornerstone. This solid foundation ensures that the Church remains rooted in truth, offering guidance and inspiration to its members.
The Holy Temple in the Lord
Paul continues in verse 21, describing the Church as a "holy temple in the Lord." Just as a physical temple serves as a sacred place of worship, the Church represents a spiritual dwelling where God's presence resides. This signifies the sanctity and reverence we should have for our faith community.
A Dwelling Place for God by the Spirit
Lastly, in verse 22, Paul emphasizes that the Church is a dwelling place for God through the Holy Spirit. Individually, we are God's temple, but together, we form a collective sanctuary where God's divine presence is experienced, cherished, and shared among believers.
The Church: A Family of Families
As Catholic Engaged Encounter, we firmly believe in the significance of the Church as a family of families. In this context, every member of the Church contributes to the larger tapestry of faith, embodying various roles and responsibilities.
Unity Amid Diversity
Within the Church, individuals from diverse backgrounds come together, transcending societal differences to create a community bound by a common faith. This unity amid diversity is a testament to the transformative power of our shared beliefs and the strength of God's love.
Support and Encouragement
Being part of a family within the Church provides a sense of support and encouragement. Just as a family stands by one another during difficult times, the Church serves as a support system where believers can lean on each other, offering guidance, comfort, and prayer.
Growth and Nurturing
Similar to how families foster growth and nurture their members, the Church plays a vital role in the spiritual development of individuals. Through teachings, worship, and fellowship, believers can experience personal growth, deepen their relationship with God, and strive towards spiritual maturity.
Shared Values and Traditions
One of the remarkable aspects of the Church as a family of families is the shared values and traditions that are passed down through generations. These customs, rooted in our faith and beliefs, connect us with our siblings in Christ, promoting a sense of heritage and continuity.
Catholic Engaged Encounter: Strengthening Faith and Beliefs
As Catholic Engaged Encounter, we are passionate about strengthening faith and beliefs within our community and society. We recognize the importance of a vibrant, united, and engaged Church, where individuals can experience the transformative power of God's love.
Encountering God's Plan for Marriage
One of our core focuses is preparing couples for the sacrament of marriage. We believe that a strong foundation in faith significantly contributes to a healthy and thriving marital relationship. Through retreats, workshops, and resources, we guide engaged couples in exploring God's plan for their marriage.
Building Lasting Connections and Support Networks
By facilitating meetings, events, and gatherings, Catholic Engaged Encounter aims to foster lasting connections and provide support networks within the Church. We encourage couples to engage with their local parish communities, build relationships with other families, and participate actively in the life of the Church.
Embracing Catholic Teachings
Catholic Engaged Encounter places great importance on embracing and understanding Catholic teachings. We provide resources and educational materials that shed light on the richness of our faith, promoting deeper comprehension and appreciation for Catholic beliefs.
Strengthening Faith Communities
Through various initiatives, Catholic Engaged Encounter actively contributes to strengthening faith communities. We encourage individuals to actively participate in local ministries, engage in evangelization efforts, and contribute their unique talents to the Church, creating vibrant and welcoming communities.
Join Catholic Engaged Encounter Today
As you explore the profound message of Ephesians 2:19-22, we invite you to join Catholic Engaged Encounter on this transformative journey of faith. Together, let us discover the beauty of unity, belonging, and a vibrant Church that embraces and supports all families in their spiritual growth.
Take the step towards enriching your faith, deepening your relationship with God, and connecting with a supportive community. Contact Catholic Engaged Encounter today to embark on a life-changing adventure within the Church, a family of families!