Leviticus 9 - 10 - Calvary Chapel Turlock
Mar 29, 2021
Sermons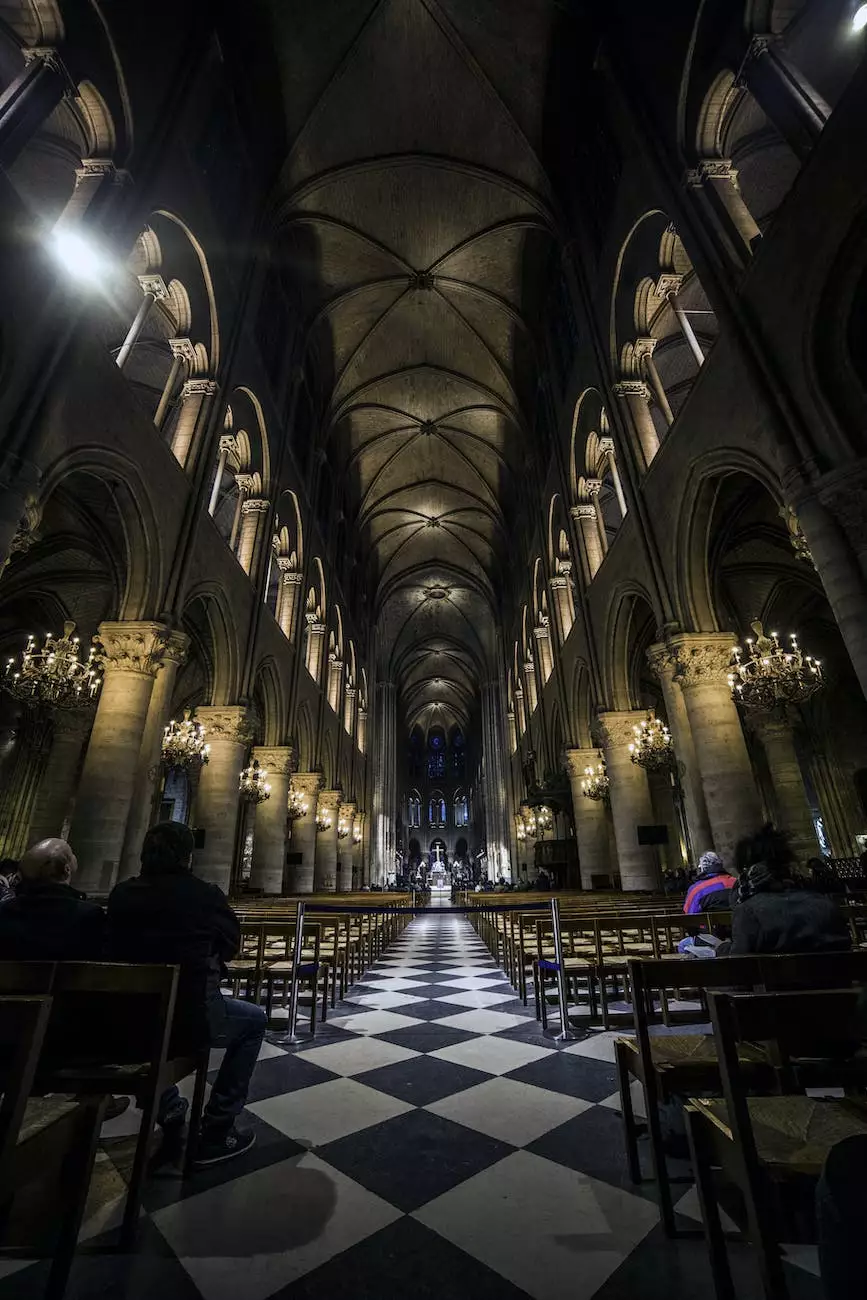 Welcome to Calvary Chapel Turlock: Exploring Leviticus 9 - 10
Welcome to Calvary Chapel Turlock, your source for deep and meaningful exploration of the Scriptures. In this sermon series, we will be delving into the book of Leviticus, specifically chapters 9 and 10. Join us as we gain a better understanding of these chapters and how they relate to our lives today.
Chapter 9: Offering Sacrifices to the Lord
In Leviticus chapter 9, Aaron and his sons are consecrated as priests and instructed on the proper way to offer sacrifices to the Lord. Through vivid descriptions and detailed instructions, we learn about the significance of these sacrifices and the importance of obedience in our worship.
The Significance of Sacrifices
Sacrifices played a crucial role in the Old Testament, symbolizing the need for atonement and the forgiveness of sins. By offering specific animals and carrying out specific rituals, the people of Israel demonstrated their repentance and sought reconciliation with God.
Lessons for Today
Although we no longer offer animal sacrifices, there are valuable lessons we can extract from these practices. The ultimate sacrifice of Jesus on the cross fulfilled the need for atonement once and for all. However, we can still learn from the obedience and reverence displayed in the sacrificial system.
Chapter 10: The Death of Aaron's Sons
In Leviticus chapter 10, tragedy strikes as the two sons of Aaron, Nadab and Abihu, offer unauthorized fire before the Lord and are consumed by fire. This incident serves as a powerful reminder of the holiness of God and the importance of approaching Him with reverence and humility.
The Consequences of Disobedience
Nadab and Abihu's actions highlight the severe consequences of disregarding God's instructions. Their disobedience led to their untimely death, emphasizing the need to approach God with utmost respect and adherence to His commands.
The Holiness of God
Through this event, we are reminded of the holiness of God and His expectation for His people to honor Him in all things. Our worship should always be characterized by reverence, obedience, and a deep sense of awe for the Almighty.
Join Us for a Deeper Understanding of Leviticus 9 - 10
If you are eager to gain a deeper understanding of Leviticus chapters 9 and 10, we invite you to join us at Calvary Chapel Turlock. Our passionate and knowledgeable pastors will guide you through an in-depth study of these chapters, exploring their historical context and delivering practical applications for our lives today.
Discover the Relevance of Leviticus
Leviticus is often overlooked or considered irrelevant in modern times, but by studying these chapters, you will gain a new appreciation for the wisdom and insights contained within. Our goal is to connect the teachings of Leviticus to our daily lives, enabling us to grow in our faith and understanding of God's Word.
Community and Society - Faith and Beliefs
Calvary Chapel Turlock is dedicated to fostering a vibrant and inclusive community where individuals from all walks of life can explore and deepen their faith. We believe in the transformative power of the Scriptures and the importance of community in our spiritual journey. Join us as we grow together in our relationship with God and His Word.
Conclusion
Leviticus chapters 9 and 10 provide us with important lessons on obedience, reverence, and the holiness of God. By studying these passages, we can gain a deeper understanding of biblical principles and apply them to our lives today. Join us at Calvary Chapel Turlock as we dive into the teachings of Leviticus and embark on a journey of spiritual growth and transformation.