1 Timothy 3:1-7 — THIS SITE WILL BE INACTIVE SOON!
Jan 16, 2021
Sermons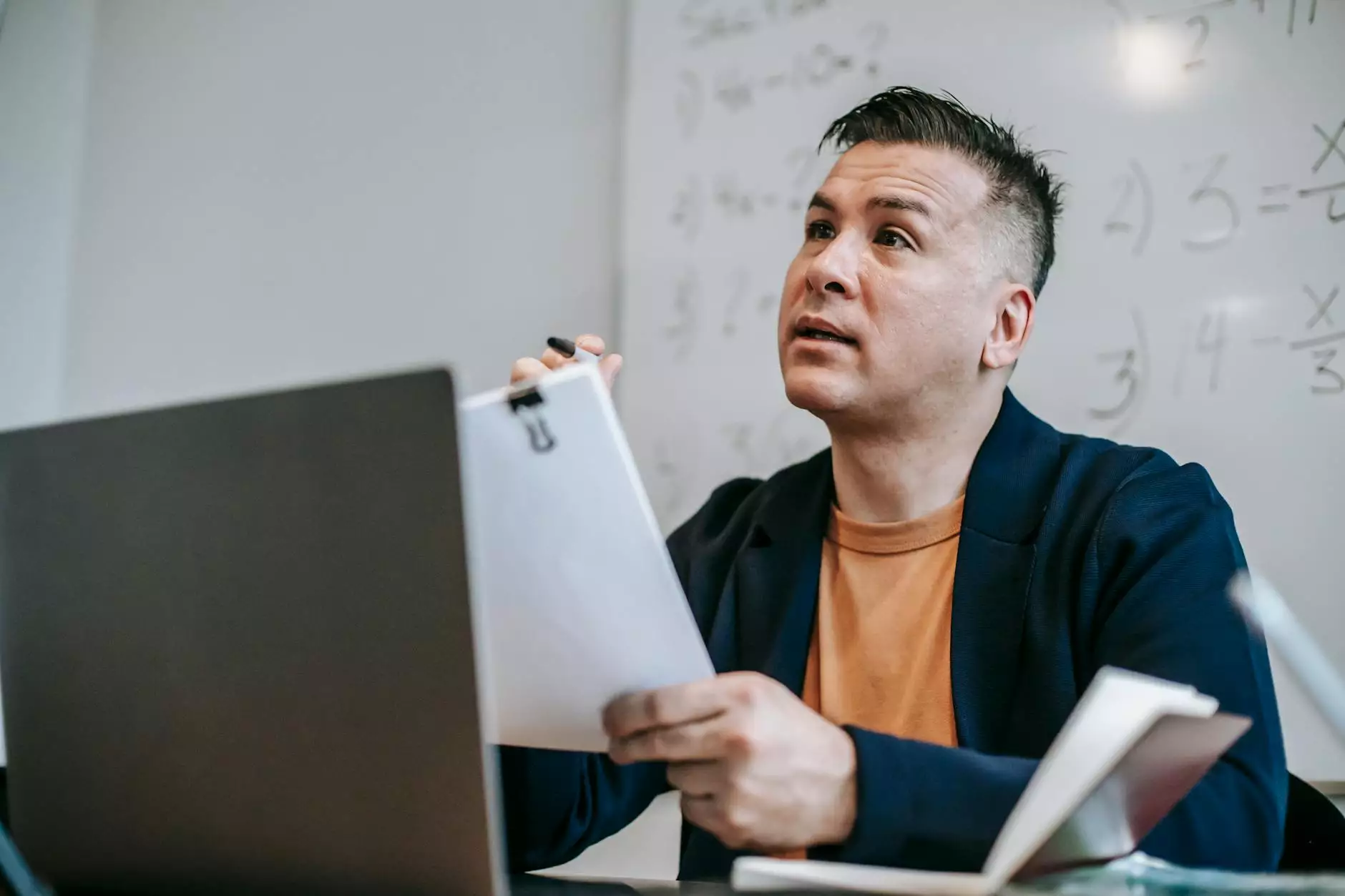 Introduction
Welcome to Catholic Engaged Encounter's page dedicated to exploring the profound teachings found in 1 Timothy 3:1-7. As a community-driven website focused on faith and beliefs, we aim to provide rich and comprehensive insights into this powerful biblical passage.
Understanding 1 Timothy 3:1-7
1 Timothy 3:1-7 is a significant scripture that delves into the qualities and responsibilities of a leader within the Christian community. It serves as a guiding light for individuals seeking to lead a life rooted in faith, love, and service. Let's explore the key teachings found within this passage:
The Importance of Leadership
Leadership plays a crucial role in any community, especially within the context of faith and beliefs. The passage highlights the qualities necessary for those who aspire to such positions of leadership.
Qualities of a Leader
The passage outlines various qualities that should be present in a leader. These qualities include:
Above Reproach: A leader should lead a life of integrity, free from any serious moral failings.
Upright: A leader should exhibit righteousness and uphold ethical standards.
Hospitable: A leader should welcome others with open arms, fostering a sense of belonging and community.
Able to Teach: A leader should possess the ability to articulate and communicate the teachings of faith.
Not a Drunkard: A leader should avoid excessive indulgence in alcohol or any substance that impairs judgment.
Not Violent: A leader should resolve conflicts peacefully, promoting harmony and understanding.
Gentle: A leader should display kindness, compassion, and patience towards others.
Not Quarrelsome: A leader should avoid unnecessary arguments and disputes, focusing on unity and consensus.
Managing Their Household Well: A leader should demonstrate their ability to lead and care for their family.
Application in Daily Life
The teachings of 1 Timothy 3:1-7 offer valuable lessons for individuals seeking to embody these qualities in their own lives, regardless of their leadership positions. These teachings inspire us to lead a life of faith, humility, and service to others, both within our immediate communities and society at large.
Strengthening Faith
By adhering to the qualities outlined in 1 Timothy 3:1-7, we deepen our connection to our faith and establish a strong spiritual foundation. Embracing these qualities enables us to become shining examples of God's love and bring positive change into the lives of those around us.
Fostering Meaningful Relationships
The idea of leadership as expressed in this passage is not limited to formal positions within religious institutions. Applying these qualities helps us build strong and healthy relationships, fostering love, trust, and support among family, friends, and community members.
Upholding the Community
When we embody the teachings of 1 Timothy 3:1-7, we contribute to the growth and strength of the Catholic community and society as a whole. By leading lives characterized by integrity, devotion, and selflessness, we create an atmosphere conducive to spiritual growth and collective progress.
Join Us in Embracing the Teachings of 1 Timothy 3:1-7
Catholic Engaged Encounter invites you to embark on a spiritual journey of growth and self-discovery by immersing yourself in the teachings of 1 Timothy 3:1-7. Enhance your understanding of faith, relationships, and leadership within the community. Our website serves as a valuable resource for individuals seeking to integrate these teachings into their lives.
Stay Connected
Connect with Catholic Engaged Encounter today to join a community passionate about nurturing faith, relationships, and personal growth. Together, let's explore the depths of our beliefs and work towards creating a more vibrant, loving, and compassionate world.
Embrace the Teachings
Allow the teachings of 1 Timothy 3:1-7 to guide your journey towards becoming a compassionate and effective leader, both within the context of faith and in your everyday life. Discover the transformative power of faith and unlock your true potential.
Engage with Us
As an inclusive platform, Catholic Engaged Encounter welcomes individuals from all walks of life who seek to explore the teachings of the Bible. Engage with us through our website, discuss your insights, and share your personal experiences.
Further Exploration
Delve deeper into the teachings of Catholic Engaged Encounter by exploring our other resources covering a wide range of topics related to faith, relationships, and personal growth. Engage in thought-provoking discussions, gain new perspectives, and strengthen your own understanding of spirituality.
Conclusion
1 Timothy 3:1-7 serves as a timeless reminder of the qualities and virtues we should actively cultivate in our lives. By incorporating these teachings into our daily experiences, we can have a positive impact on those around us and contribute to the growth and harmony of our communities.
Discover the profound teachings of 1 Timothy 3:1-7 and join Catholic Engaged Encounter on this spiritual journey to enhance your beliefs, foster stronger relationships, and lead a life rooted in faith, love, and service.