Catholic Engaged Encounter - Matthew 26:17-29
Sep 11, 2021
Sermons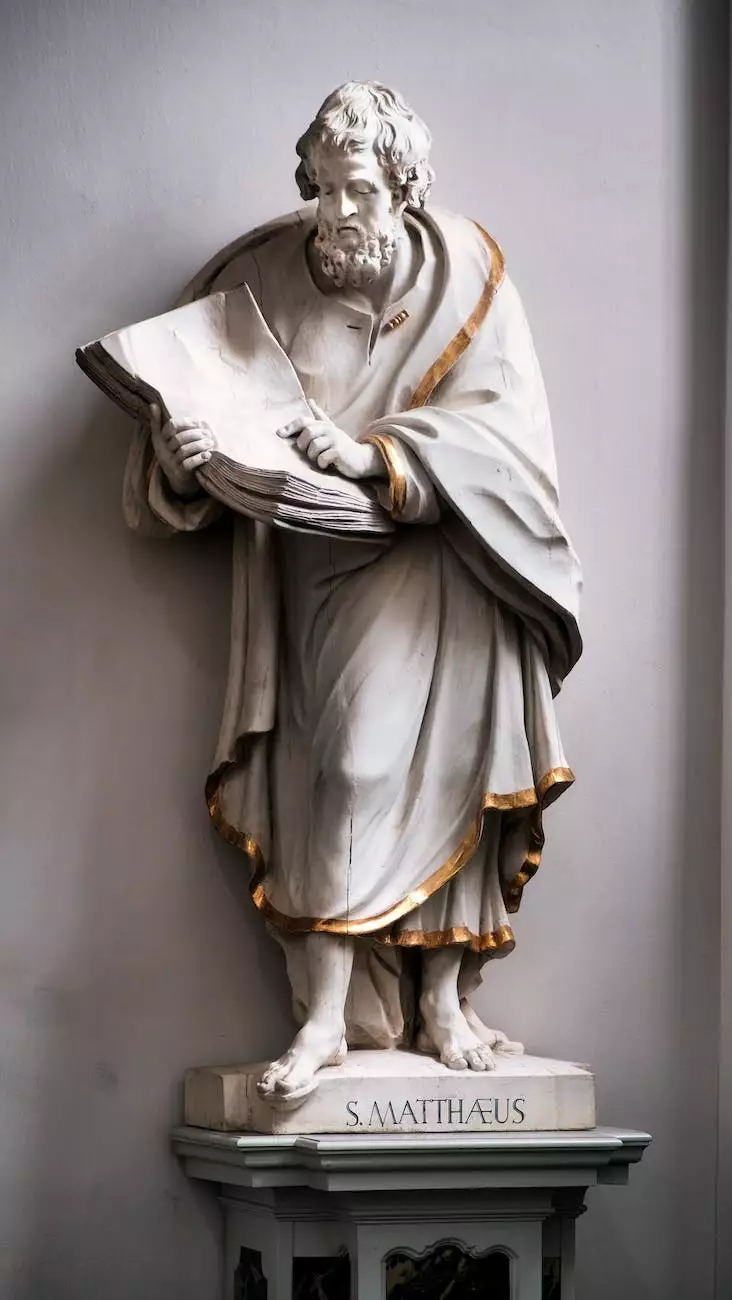 Welcome to Catholic Engaged Encounter's page on Matthew 26:17-29! In this scripture passage, we explore the profound teachings and insights that the Gospel of Matthew offers. Dive into the biblical text and embark on a spiritual journey as we uncover the meaning and significance behind these verses.
Understanding Matthew 26:17-29
Matthew 26:17-29 is a powerful segment of the Gospel that captures a significant moment in Jesus' life. In this passage, we encounter the Last Supper, a pivotal event where Jesus institutes the sacrament of the Eucharist. As Jesus gathers with his disciples, he prepares them for his upcoming crucifixion and offers them his body and blood through the bread and wine, symbolizing the profound sacrifice he will make for humanity's salvation.
Exploring the Teachings
The Last Supper holds deep theological significance within Christianity, and understanding its teachings is essential for Catholic believers. Through the Eucharist, Catholics believe that they receive the real presence of Christ, uniting themselves with him and the entire Church. This sacrament is central to the Catholic faith, imparting grace and nourishment to believers as they partake in the body and blood of Jesus Christ.
Matthew 26:17-29 also emphasizes the importance of selflessness and servitude. Jesus, in humbly washing the feet of his disciples during the Last Supper, teaches us the value of humility, compassion, and the call to serve others. This act of selfless love serves as a model for Christians to emulate in their own lives.
Applying the Lessons to Daily Life
The teachings of Matthew 26:17-29 extend beyond historical significance. They inspire Catholics to embrace the Christian virtues of love, forgiveness, and selflessness in their daily lives. Through the celebration of the Eucharist and acts of service, believers find strength, guidance, and a deeper connection with their faith.
By reflecting on the teachings within Matthew 26:17-29, individuals are encouraged to meditate on the sacraments, participate actively in their faith communities, and seek spiritual nourishment. Engaging with these teachings, believers can experience a transformative encounter with Christ and foster a deeper relationship with God.
Conclusion
Matthew 26:17-29 is a profound scripture passage that invites Catholics to reflect on the Last Supper, the establishment of the Eucharist, and the teachings of Jesus Christ. Catholic Engaged Encounter encourages you to delve into these teachings, meditate upon their meaning, and apply them to your spiritual journey.
As you explore the passages of the Bible, may you find inspiration, guidance, and a deepened faith. Catholic Engaged Encounter is here to accompany you on your spiritual quest, providing resources and support within the Catholic community. Stay connected with us as we navigate the depths of the scriptures and embrace the richness of the Catholic faith.