Ben Riggs, Music Director at Catholic Engaged Encounter
Jul 27, 2023
About Us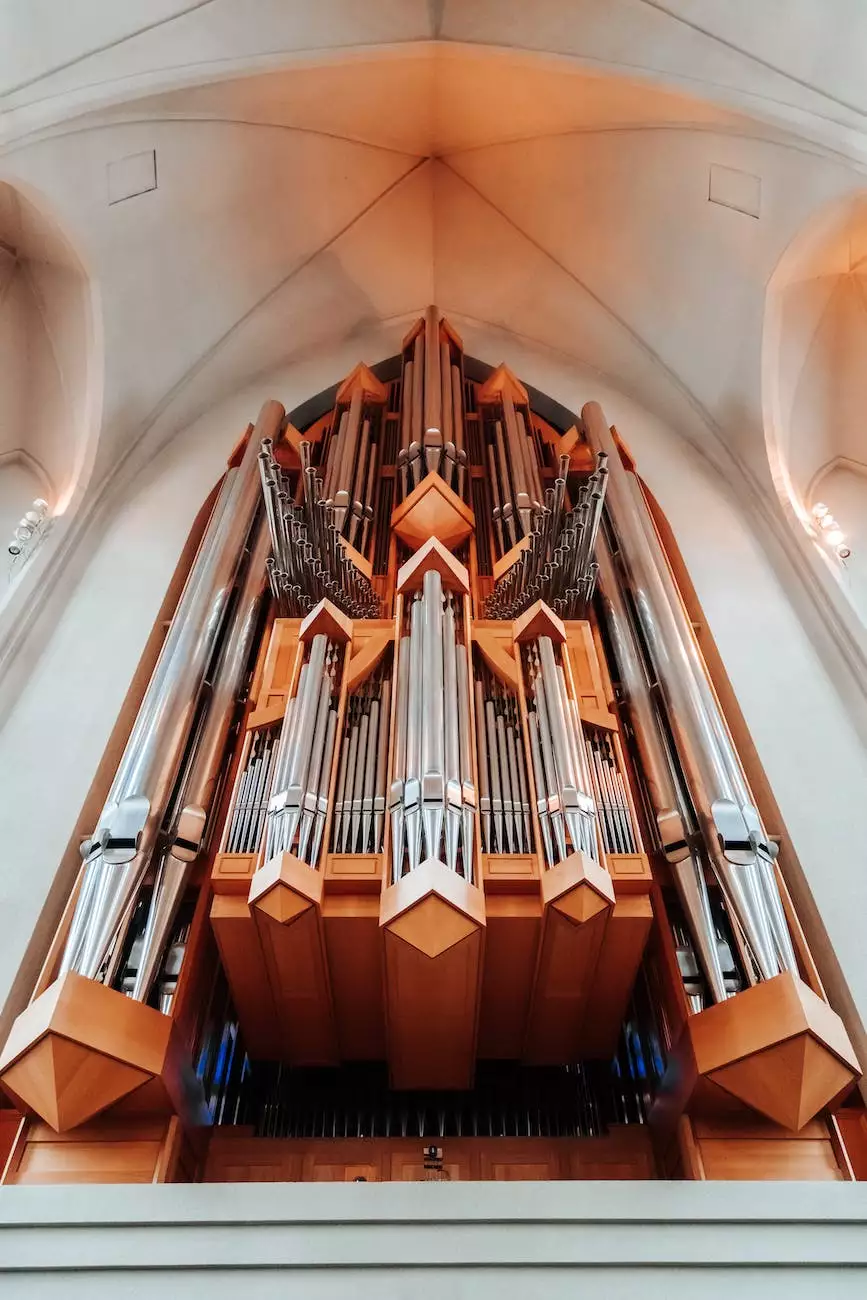 Welcome to the page of Ben Riggs, Music Director at Catholic Engaged Encounter, your go-to expert for creating a magical and memorable atmosphere through music during your wedding ceremony. With years of experience and a deep passion for his craft, Ben has established himself as a trusted professional in the industry.
Background and Experience
Ben Riggs has dedicated his life to music, perfected his skills, and honed his craft to make your wedding ceremony truly unforgettable. As a highly skilled music director, Ben combines his expertise, creativity, and attention to detail to create a perfect harmony on your special day.
With a degree in Music from a prestigious music school, Ben possesses a deep understanding of music theory, composition, and performance. He has also participated in countless workshops and seminars to stay updated with the latest trends and techniques in the industry.
Throughout his successful career, Ben has worked with couples from different backgrounds and beliefs, ensuring that the music reflects their unique love story and chosen faith. His versatility and ability to adapt to various musical styles, including traditional, contemporary, and religious, make him a sought-after music director in the wedding industry.
Services Offered
Music Selection: Ben Riggs works closely with each couple to curate a personalized musical repertoire that perfectly complements their wedding ceremony. From choosing the processional and recessional music to selecting hymns and solos, Ben's expertise ensures that every musical aspect of the ceremony leaves a lasting impression.
Vocal and Instrumental Performance: Alongside his directing skills, Ben is known for his mesmerizing vocal and instrumental talents. Whether it's a heartfelt solo or an enchanting duet, his performances captivate guests and create an emotional connection that truly reflects the love shared between the couple.
Collaboration with Wedding Planners: Ben understands that a seamless coordination between different vendors is essential for a successful wedding ceremony. He works closely with wedding planners, ensuring that the music complements the overall theme and ambiance of the event.
Acoustic Design: With an in-depth understanding of acoustics, Ben Riggs ensures that the sound quality during the ceremony is exceptional. He takes into account the venue's architecture and design to create a balanced and immersive experience for both the couple and their guests.
Rehearsals: To ensure flawless execution on the wedding day, Ben conducts thorough rehearsals with all musicians and vocalists involved. This attention to detail guarantees a seamless performance, leaving no room for any unexpected surprises.
Testimonials
Don't just take our word for it - here are some testimonials from couples who had the privilege of working with Ben Riggs:
"We were truly amazed by Ben's ability to capture the essence of our love story through music. He orchestrated the entire ceremony flawlessly, making it a truly emotional experience for everyone present. Thank you, Ben, for creating a memory that will last a lifetime!" - John and Sarah
"The moment I heard Ben's voice during our wedding ceremony, I was moved to tears. His performance was simply outstanding and added a magical touch to our special day. We are grateful for his passion, expertise, and dedication in making our dreams a reality." - Michael and Emily
Contact Ben Riggs, Music Director
To book Ben Riggs as your music director and to discuss your wedding ceremony in detail, please reach out to us at Catholic Engaged Encounter. We are excited to make your wedding day an extraordinary experience filled with beautiful melodies, heartfelt lyrics, and unforgettable memories.
Experience the true power of music with Ben Riggs, Music Director at Catholic Engaged Encounter, and let your wedding ceremony be an extraordinary celebration that reflects your love and faith.