John Dwyer, Associate Clergy
Mar 8, 2023
About Us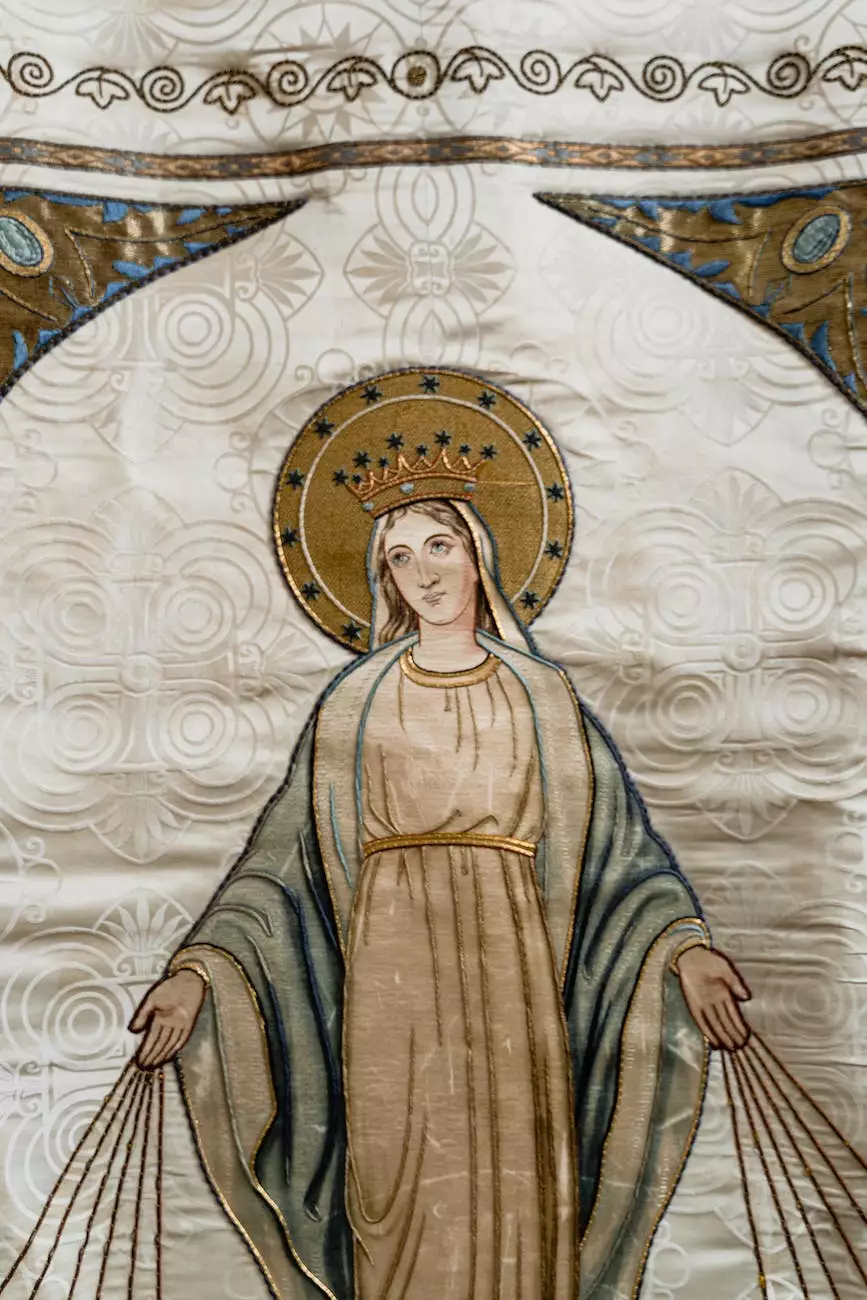 Welcome to the page of John Dwyer, Associate Clergy at Catholic Engaged Encounter. Here you will find detailed information about the spiritual journey and guidance provided by John Dwyer in strengthening faith and beliefs within the community and society.
The Role of John Dwyer in Catholic Engaged Encounter
As an integral part of Catholic Engaged Encounter, John Dwyer brings a wealth of knowledge, experience, and spiritual guidance to the community. With a deep-rooted understanding of faith and beliefs, John Dwyer offers his services as Associate Clergy to ensure that engaged couples and individuals receive the necessary support on their spiritual journey.
Spiritual Guidance and Counselling
Through personalized spiritual guidance and counseling sessions, John Dwyer helps individuals and couples explore and strengthen their faith in preparation for marriage. Drawing upon the teachings of Catholicism, he provides a nurturing environment for individuals to deepen their understanding of their faith and its significance within their relationship.
With a wealth of experience, John Dwyer offers valuable insights into the challenges faced by couples on their journey towards matrimony. He guides and encourages them to embrace and uphold the principles of love, compassion, and unity that form the foundation of a strong and lasting relationship.
Pre-Marital Workshops and Retreats
John Dwyer actively participates in organizing pre-marital workshops and retreats, allowing engaged couples to explore the various facets of a committed relationship through a spiritual lens. These workshops provide an opportunity for couples to engage in meaningful discussions and reflections under the guidance of John Dwyer and other experienced facilitators.
During these retreats, couples are encouraged to delve deeper into their faith and its role in their upcoming marriage. Through interactive sessions, engaging activities, and thought-provoking discussions, participants gain valuable insights and develop a profound understanding of the spiritual aspects of married life.
Active Involvement in the Community
Beyond his role in Catholic Engaged Encounter, John Dwyer actively engages with the community, fostering a culture of faith and beliefs within society. He provides pastoral care and support to individuals and families, helping them navigate through life's challenges by drawing strength from their faith.
With his compassionate and empathetic approach, John Dwyer instills hope, encourages unity, and spreads the message of love and forgiveness. Through his involvement in various community initiatives, he demonstrates the practical application of faith-based principles, reinforcing the importance of faith in our everyday lives.
Catholic Engaged Encounter - Strengthening Faith and Beliefs
Catholic Engaged Encounter is a dedicated platform that focuses on nurturing relationships and strengthening faith within the community. With a mission to help engaged couples embark on their journey towards a sacramental marriage, Catholic Engaged Encounter offers a range of services and resources.
A Supportive Community
At Catholic Engaged Encounter, individuals and couples find a supportive community that fosters an environment of love, understanding, and acceptance. Led by experienced clergymen like John Dwyer, the community guides couples through their pre-marital journey, equipping them with the tools and knowledge needed to build a lasting union grounded in faith.
The community aspect of Catholic Engaged Encounter provides couples with a network of like-minded individuals who share similar beliefs and values. Through shared experiences and open dialogue, engaged couples find solace in knowing that they are not alone on their path towards a faith-filled marriage.
Resources for Spiritual Growth
Catholic Engaged Encounter offers a wealth of resources for individuals seeking spiritual growth and guidance. With an extensive library of literature, podcasts, and online courses, individuals can explore various aspects of Catholicism and deepen their understanding of faith.
These resources cover a wide range of topics, including building a solid foundation for marriage, effective communication within relationships, and the role of spirituality in fostering a harmonious union. By leveraging these tools, individuals can strengthen their faith and connect with like-minded individuals on a similar spiritual journey.
Personalized Support from Knowledgeable Clergy
One of the key features that sets Catholic Engaged Encounter apart is the personalized support provided by knowledgeable clergymen like John Dwyer. As individuals embark on their spiritual journey, they can rely on the expertise, guidance, and wisdom of experienced clergymen who are dedicated to nurturing their faith and beliefs.
With individualized attention and care, John Dwyer and his colleagues listen wholeheartedly to the concerns and aspirations of engaged couples. They provide tailored guidance, ensuring that each couple receives the support needed to overcome obstacles and build a strong spiritual foundation for their marriage.
Conclusion
John Dwyer, Associate Clergy of Catholic Engaged Encounter, plays a crucial role in providing spiritual guidance and support to engaged couples and individuals within the community. Through a combination of counseling, workshops, and active involvement in the community, John Dwyer ensures that faith and beliefs are strengthened, empowering individuals to embark on a lifelong journey of love, commitment, and spiritual growth.
By being an active member of Catholic Engaged Encounter, engaged couples gain access to a supportive community, resources for spiritual growth, and personalized support from knowledgeable clergymen. With John Dwyer's guidance, individuals can find solace, clarity, and a deeper connection to their faith as they prepare for the sacrament of marriage.