Genesis 3:1-19 — THIS SITE WILL BE INACTIVE SOON!
Sep 28, 2021
Reading Plans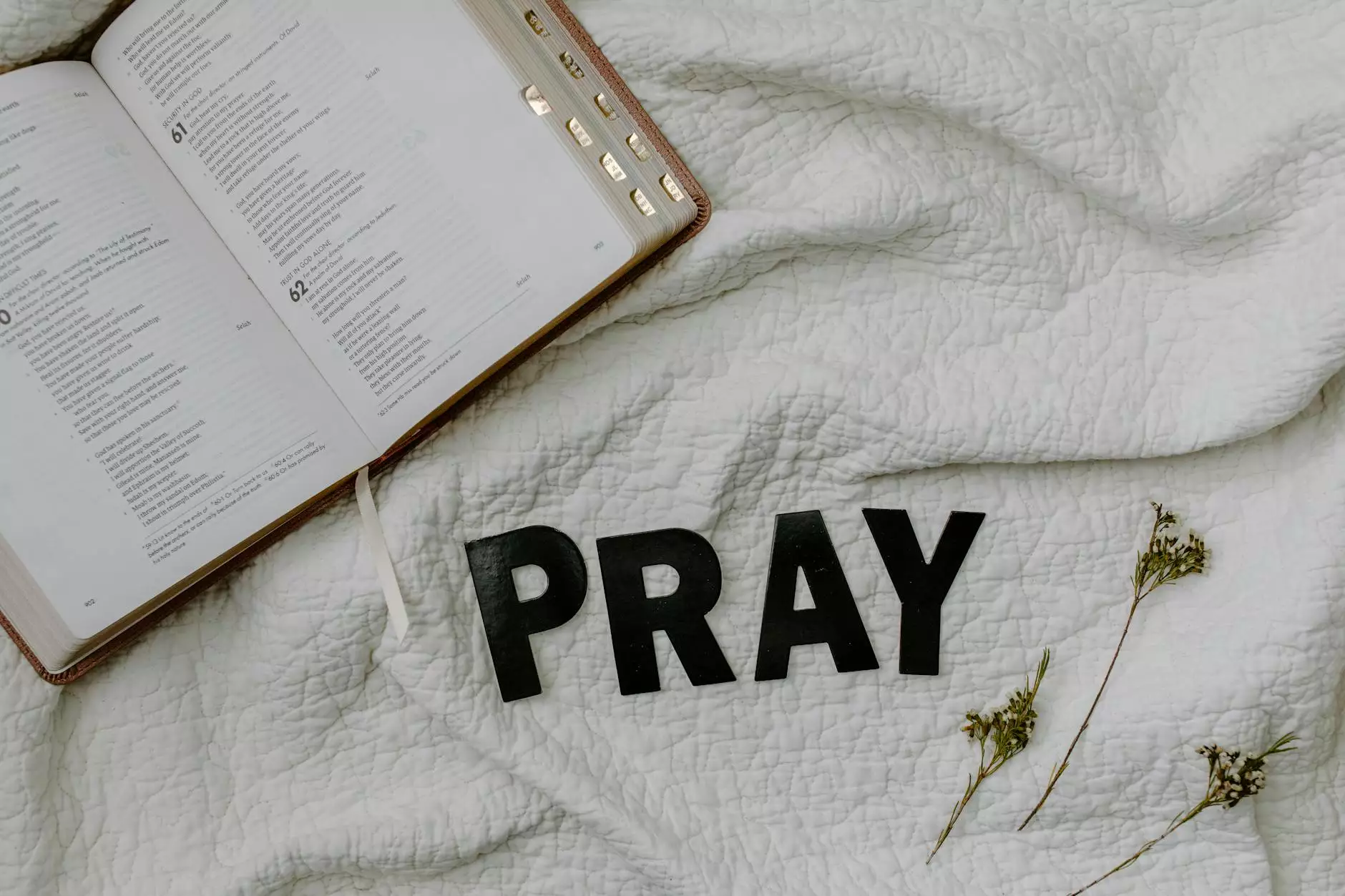 Exploring Genesis 3:1-19
Welcome to the fascinating world of Genesis 3:1-19! In this biblical passage, we delve into the story of Adam and Eve, their encounter with temptation, and the consequences that unfolded as a result. As Catholic Engaged Encounter, we embrace the teachings of the Catholic faith, and through the study of scriptures like Genesis, we find valuable insights for strengthening our relationships and deepening our spiritual connection.
Understanding the Significance
Genesis 3:1-19 carries profound significance within the Catholic Engaged Encounter community. It serves as a reminder of the inherent challenges and temptations that exist in relationships, highlighting the importance of faith, trust, and open communication.
Within this passage, we witness the serpent cunningly leading Eve astray, planting the seed of doubt in her mind about God's intentions. Eve, unfortunately, succumbs to temptation and eats from the forbidden tree of knowledge, as does Adam. Through their disobedience, sin enters the world, leading to the fall of humanity and the consequent need for redemption through Christ.
Applying the Lessons
As we examine Genesis 3:1-19, we gain valuable insights into how we can navigate the challenges that may arise in our own relationships. By closely analyzing the passage, we can draw out key themes such as:
The power of temptation: Adam and Eve's story demonstrates the pervasive nature of temptation and the importance of remaining vigilant in the face of adversity.
The significance of trust: Trust serves as the foundation of any healthy relationship, and through their actions, Adam and Eve experienced a fracture in their trust with God.
The role of personal responsibility: Genesis 3:1-19 highlights the consequences of our choices and the need to take responsibility for our actions.
The power of redemption: Despite Adam and Eve's disobedience, God's love for humanity shines through. We learn the importance of seeking forgiveness and the transformative power of redemption in reestablishing our relationship with God.
Join our Community at Catholic Engaged Encounter
At Catholic Engaged Encounter, we understand the value of fostering strong relationships built on faith and belief. Our community is dedicated to offering support, resources, and guidance to engaged couples seeking a fulfilling and Christ-centered marriage.
Through the study of biblical passages like Genesis 3:1-19, we aim to equip couples with the tools they need to navigate the complexities of married life. Our retreats and workshops provide a safe space for couples to explore their spirituality, communicate effectively, and strengthen their commitment to one another.
Deepen your Faith and Relationship
By immersing yourself in the teachings of Genesis 3:1-19, you can gain valuable insights into building a solid foundation for your relationship. Whether you are engaged or already married, Catholic Engaged Encounter offers a wealth of resources to support you in your journey.
Join our thriving community focused on faith, beliefs, and the beauty of strong relationships. Discover the transformative power of embracing God's word and applying it to your partnership. Together, let us embark on a path towards lifelong love and spiritual connection.
Conclusion
Genesis 3:1-19 holds great relevance for Catholic Engaged Encounter as we navigate the complexities of relationships through the lens of faith. By exploring this biblical passage, we glean lessons on temptation, trust, personal responsibility, and redemption, allowing us to strengthen our connections with God and our partners.
Join Catholic Engaged Encounter today and embark on a journey of growth, love, and fellowship. Embrace the teachings of Genesis 3:1-19 and experience the transformative power of faith in your relationship.