2 Kings — Weekly Sermons — THIS SITE WILL BE INACTIVE ...
Sep 12, 2023
Sermons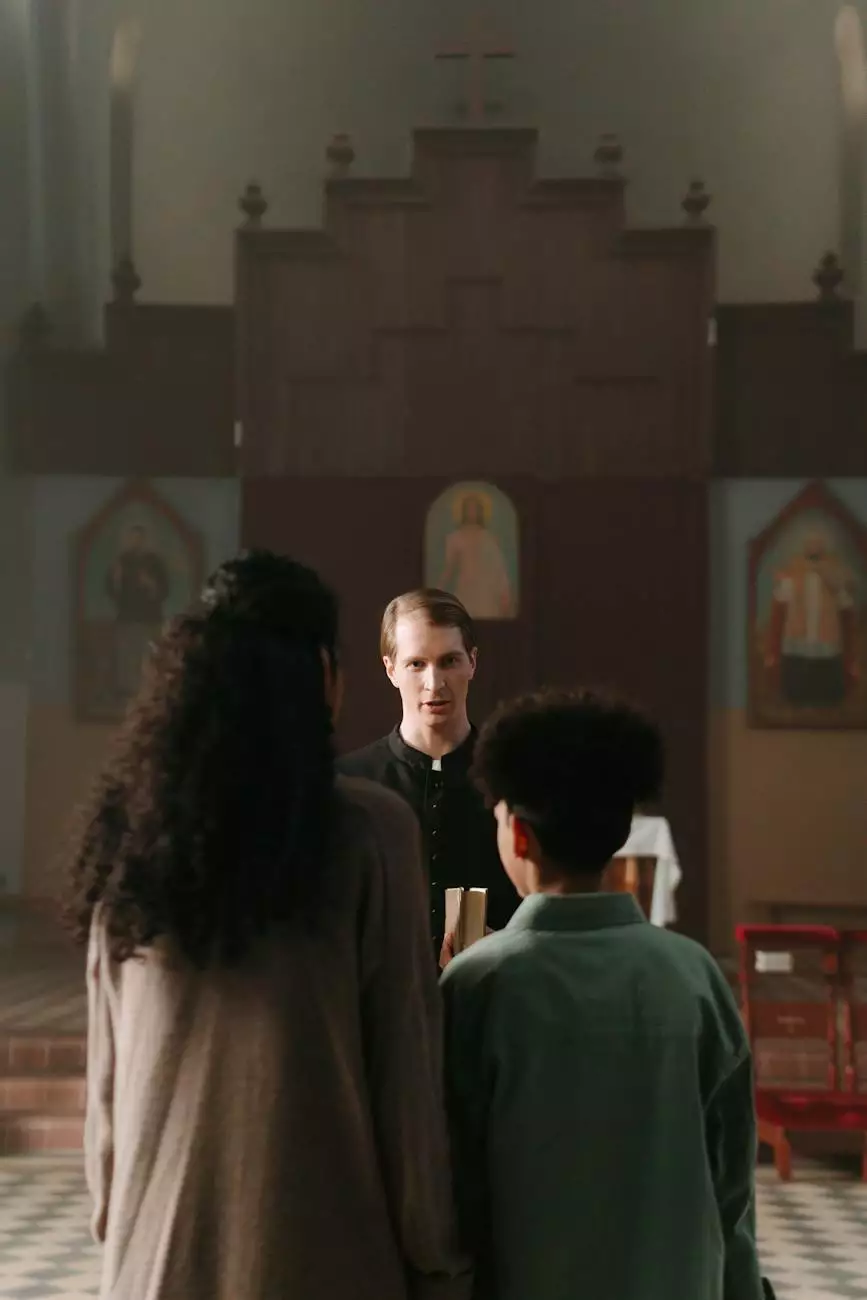 A Journey Through the Teachings of 2 Kings
Welcome to Catholic Engaged Encounter's collection of insightful and captivating weekly sermons on 2 Kings. In this category, we delve deep into the teachings and lessons of this compelling biblical book. Join us as we explore the wonderful stories and wise teachings found in 2 Kings.
What is 2 Kings?
2 Kings, in the Old Testament of the Bible, is a book that continues the historical account of Israel's monarchy. It picks up where 1 Kings leaves off, recounting the reigns of various kings and chronicling important events in the history of the nation.
Exploring the Stories and Teachings
Our weekly sermons provide an in-depth analysis of the narratives, lessons, and themes found in 2 Kings. Through detailed examination, we aim to offer a rich and comprehensive understanding of this significant biblical book. Whether you're a seasoned believer or a curious seeker, these sermons are designed to engage, inspire, and enlighten.
The Themes of 2 Kings
2 Kings touches upon a variety of thought-provoking themes that remain relevant in today's world. Some of the key themes include:
Divine Providence: Discover how God intervenes and guides the course of events, even in the midst of human failures and struggles.
Leadership: Learn from the successes and failures of the kings of Israel and Judah, and explore the qualities that make a wise and righteous leader.
God's Justice: Reflect on the consequences of disobedience and idolatry, and the importance of seeking righteousness.
Prophetic Voices: Dive into the role of prophets in delivering God's messages and the impact they had on Israel's history.
Miracles and Miraculous Events: Witness extraordinary miracles and supernatural events that showcase God's power and faithfulness.
Learning from the Lessons in 2 Kings
By immersing ourselves in this captivating biblical book, we can gain valuable insights and learn essential life lessons. The stories and teachings found in 2 Kings have the power to inspire, challenge, and transform us.
Through our weekly sermons, we encourage you to contemplate how the messages from 2 Kings can be applied in your own life. You'll have the opportunity to reflect on faith, obedience, resilience, and the importance of seeking God's guidance in both triumphs and trials.
Join Us for Weekly Sermons on 2 Kings
Catholic Engaged Encounter invites you to embark on a journey through the teachings of 2 Kings. Our weekly sermons offer a comprehensive exploration of this biblical book, filled with insightful commentary, historical context, and practical application.
Whether you're a biblical scholar, a member of our Catholic community, or simply someone seeking spiritual growth, our sermons provide an opportunity to deepen your understanding of 2 Kings and strengthen your faith in a meaningful way.
Join us as we delve into the stories, events, and characters that make 2 Kings a remarkable piece of sacred literature. Prepare to be captivated by the timeless wisdom and profound lessons that lie within.
Connect with Catholic Engaged Encounter
Stay connected with Catholic Engaged Encounter for updates on our weekly sermons, events, and more. We welcome you to be part of our community and engage in meaningful discussions around faith and beliefs.
Follow us on our social media channels and subscribe to our newsletter to receive regular updates and notifications about our latest sermons and other enriching content.
Embark on a transformative journey through the teachings of 2 Kings with Catholic Engaged Encounter. Start exploring today!