Crossroads Family Christmas Party
Dec 17, 2019
Events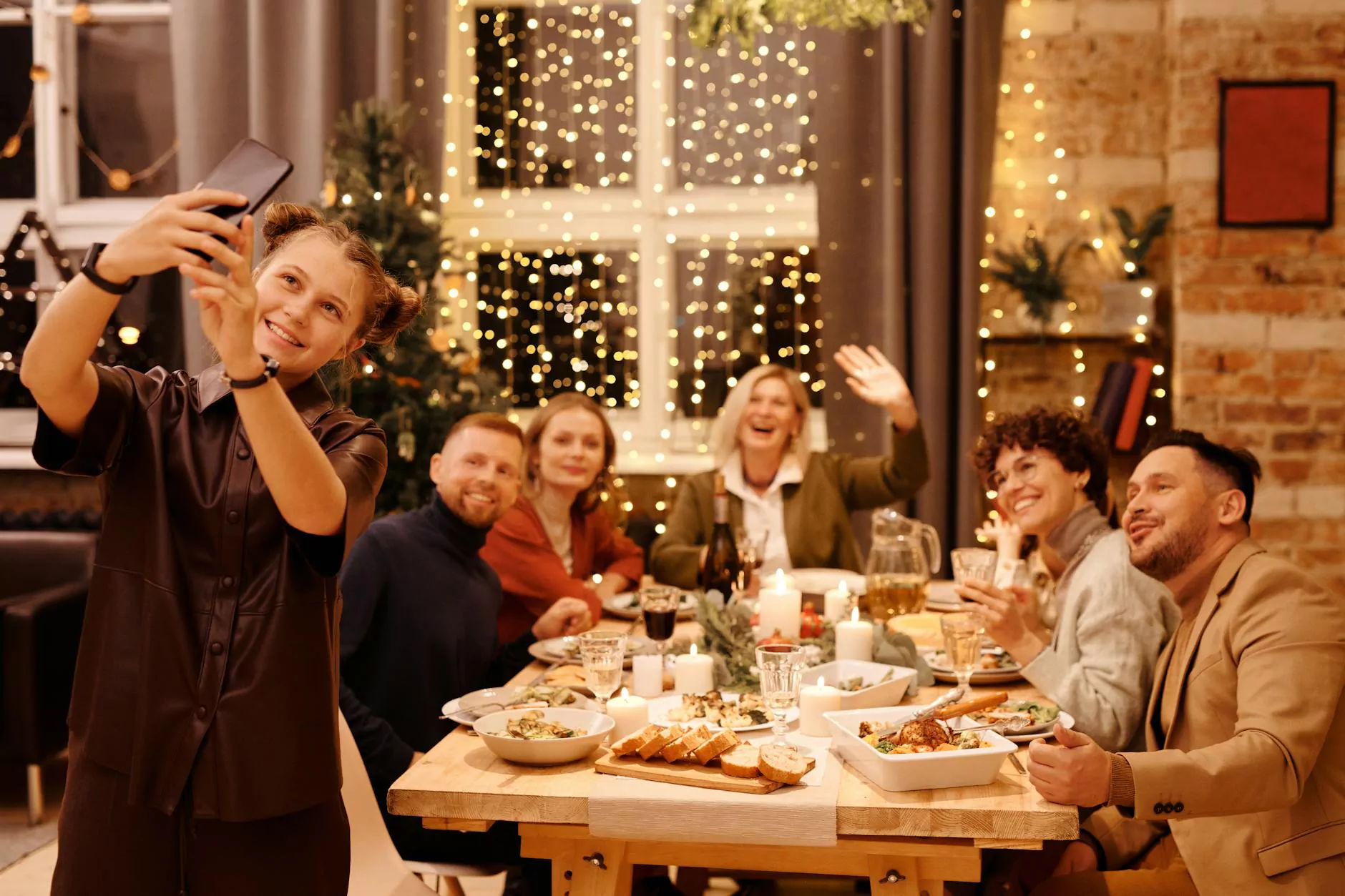 Experience the Joy and Warmth of the Holiday Season
Welcome to the Crossroads Family Christmas Party, hosted by Catholic Engaged Encounter! This festive event is designed to bring our community together and celebrate the true spirit of Christmas. Join us for a day filled with joy, laughter, and heartwarming activities that are perfect for the whole family.
Embrace the Holiday Spirit
At Catholic Engaged Encounter, we believe in creating memorable experiences that strengthen the bonds of community and faith. The Crossroads Family Christmas Party offers a unique opportunity to engage with like-minded individuals and spread the message of love, compassion, and unity.
Activities for All Ages
We have carefully curated a range of activities that cater to all age groups. From exciting games and crafts for children to meaningful discussions and workshops for adults, there's something for everyone to enjoy at the Crossroads Family Christmas Party.
1. Festive Crafts and Decorations
Get your creative juices flowing as we delve into the world of Christmas crafts. From handmade ornaments to personalized stockings, our craft stations will inspire you to create beautiful decorations that will adorn your home and fill it with cheer.
2. Carol Singing and Musical Performances
Experience the magic of Christmas carols as our talented choir fills the air with mesmerizing melodies. Join in the singing or sit back and enjoy the captivating performances. Let the music transport you to a place of warmth and harmony.
3. Delicious Food and Treats
No Christmas celebration is complete without indulging in delectable dishes and mouthwatering treats. Our party will feature a wide range of festive foods, including traditional favorites and delightful surprises that will tantalize your taste buds.
4. Inspiring Workshops and Discussions
Explore the deeper meaning of Christmas through our engaging workshops and discussions. Led by experienced facilitators, these sessions will help you reflect on the significance of faith, family, and community during this special time of year.
5. Santa's Corner and Gift Exchange
Bring your little ones to meet Santa Claus himself! Our Santa's Corner is the perfect spot for children to share their wishes and capture magical moments. Additionally, we will organize a heartwarming gift exchange to spread joy and generosity among our attendees.
Join Us at the Crossroads Family Christmas Party
Mark your calendars and join Catholic Engaged Encounter for an unforgettable Christmas celebration. The Crossroads Family Christmas Party promises to be a day filled with love, laughter, and cherished memories. Don't miss out on this opportunity to connect with your community and experience the true spirit of Christmas.
For more information and to reserve your spot, visit our website at eeweekend.org/crossroads-family-christmas-party. We look forward to celebrating with you!