Isaiah: The Prophetic Voice of Catholic Engaged Encounter
Jan 31, 2021
Sermons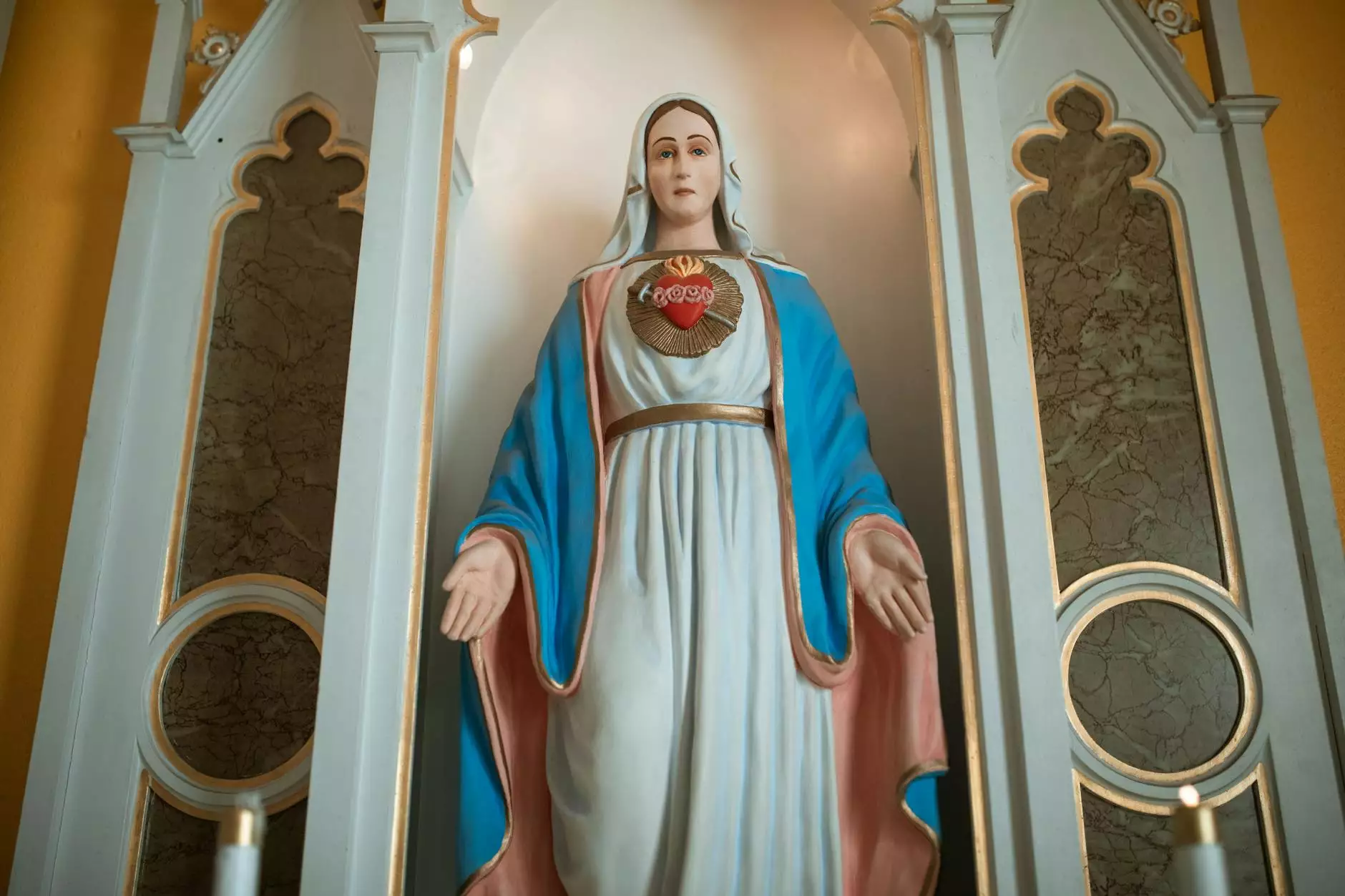 Exploring the Life and Teachings of the Prophet Isaiah
Welcome to Catholic Engaged Encounter's comprehensive guide to the life, teachings, and messages of the revered prophet Isaiah. In this detailed exposition, we delve into the remarkable life of Isaiah and explore the profound impact his words have on our faith and beliefs. Join us on this enlightening journey as we uncover the timeless wisdom of Isaiah.
Understanding Isaiah's Prophetic Role
Isaiah, often referred to as the "Prophet of Salvation," played a crucial role in ancient Israel's history. As one of the major prophets, his voice resonated with hope, warning, and consolation. Through his prophetic ministry, Isaiah guided the people of Israel, offering visions of the future and messages from God. His words continue to inspire and guide believers today.
The Themes of Isaiah's Prophecies
Isaiah's prophecies embraced a wide range of themes, addressing both historical and theological matters. Some of the prominent themes include:
Redemption and Salvation
Messianic Prophecies
God's Justice and Judgment
Israel's Restoration
Faith and Obedience
The Impact of Isaiah's Teachings on Faith and Beliefs
Isaiah's teachings continue to shape and influence the faith and beliefs of millions worldwide. His prophecies reveal an unwavering trust in God's faithfulness, offering comfort during times of trial and despair. His emphasis on justice, righteousness, and love for one's neighbors resonates deeply with the core principles of Catholic Engaged Encounter.
The Legacy of Isaiah's Words Today
The timeless relevance of Isaiah's words transcends centuries. His messages inspire believers to seek spiritual renewal, strive for social justice, and deepen their relationship with God. As we engage with Isaiah's prophecies, we are reminded of the enduring power of faith and the transformative effect it can have on our lives.
Join Catholic Engaged Encounter in Exploring the Prophet Isaiah
At Catholic Engaged Encounter, we invite you to embark on a spiritual journey of discovery as we dive deep into the life and messages of Isaiah. Through our comprehensive resources, engaging articles, and thought-provoking discussions, we aim to shed light on Isaiah's profound influence and offer insights into how his teachings can enrich our spirituality.
The Importance of Studying Isaiah
Studying Isaiah allows us to gain a deeper understanding of God's character, His ongoing plan for humanity, and His redemptive work. Through Isaiah's prophecies, we are reminded of the importance of remaining faithful to God's commandments, fostering unity within the community, and being agents of positive change in society.
Resources for Exploring Isaiah
As part of our commitment to fostering spiritual growth, Catholic Engaged Encounter offers a variety of resources to aid in exploring the life and teachings of Isaiah:
Comprehensive articles on Isaiah's prophecies and their relevance
Interactive study guides for deepening personal reflection
Thought-provoking discussion forums with fellow believers
Podcasts and webinars featuring renowned scholars and theologians
Online courses providing a comprehensive overview of Isaiah's message
Enrich Your Spiritual Journey with Isaiah
Join Catholic Engaged Encounter today and dive into the captivating world of Isaiah. Explore his life, his prophecies, and the impact his words have on faith and beliefs. As we delve into Isaiah's message together, let us be transformed by his wisdom and inspired to live lives centered on God's love, justice, and compassion.