The Radical Love of Jesus
Dec 4, 2017
Blog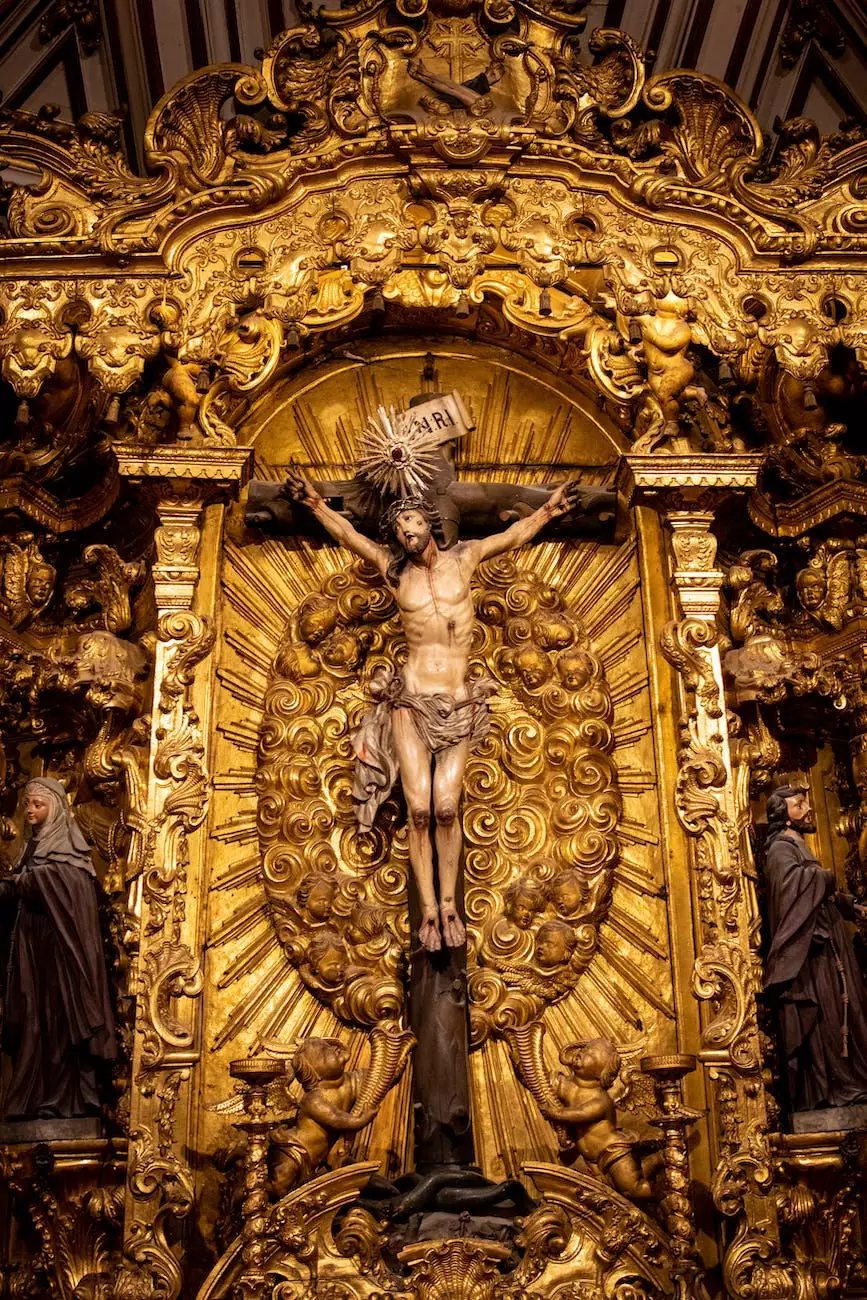 Introduction
Welcome to Catholic Engaged Encounter, a platform where you can immerse yourself in the radical love of Jesus, exploring the profound impact it has on our community and society. In this article, we delve into the teachings, messages, and events that exemplify the transformative power of faith. Join us on this spiritual journey as we embrace the boundless love of Christ.
The Teachings of Jesus
Jesus' teachings form the foundation of Christianity. His extraordinary message of love, compassion, and forgiveness continues to inspire millions worldwide. Through his parables, sermons, and interactions, Jesus invites us to follow his example and live a life dedicated to service, kindness, and the pursuit of justice.
Love and Compassion
At the heart of Jesus' teachings is the command to love one another unconditionally. His radical definition of love goes beyond common understanding, urging us to embrace even our enemies with compassion. Through acts of kindness and mercy, Jesus showed us the path to healing broken relationships and fostering unity within communities.
Forgiveness and Redemption
Jesus' message of forgiveness offers hope and liberation to those burdened by guilt and shame. He taught that through sincere repentance, anyone can find redemption and experience the transforming power of God's love. By forgiving others, we create space for healing and reconciliation, allowing relationships to be restored and renewed.
The Transformative Power of Faith
For centuries, the radical love of Jesus has ignited the flames of faith and transformed countless lives. Through unwavering belief and devotion, individuals and communities have witnessed miracles, found strength in times of adversity, and discovered their purpose in serving others.
Inspiring Stories of Faith
Throughout history, numerous individuals have exemplified the transformative power of faith. From saints who dedicated their lives to serving the marginalized and spreading Jesus' love, to modern-day believers who find strength in their unwavering trust in God, their stories continue to inspire and encourage us on our own faith journey.
The Catholic Community and Society
The radical love of Jesus has had a profound impact on the Catholic community and society at large. Catholic Engaged Encounter, as a platform that promotes faith and beliefs, seeks to foster unity and inclusivity among believers. By engaging in various initiatives, events, and programs, we aim to share the transformative power of Jesus' love with people from all walks of life.
Discovering Jesus' Love
In order to truly embrace the radical love of Jesus, it is essential to engage in prayer, reflection, and study. By deepening our understanding of his teachings, we can apply them to our daily lives and become agents of positive change within our communities.
Prayer and Meditation
Prayer allows us to cultivate a personal relationship with Jesus and seek guidance from him. Through quiet reflection and meditation, we can open our hearts to receive his love, grace, and wisdom. Communing with Jesus in prayer helps us connect with his radical love and strengthens our faith.
Bible Study and Scripture
Studying the Bible and meditating on scripture helps us gain a deeper understanding of Jesus' life, teachings, and profound love. By delving into the sacred texts, we uncover the wisdom and truths that can guide our own spiritual journey. This deeper comprehension enables us to share Jesus' love more effectively with others.
Embracing the Radical Love of Jesus with Catholic Engaged Encounter
Catholic Engaged Encounter is a vibrant community that strives to foster understanding, growth, and transformation through the radical love of Jesus. We provide opportunities for engaged couples, families, and individuals to experience and explore their faith in a nurturing environment.
Engaging Events and Programs
Join us in our interactive workshops, retreats, and seminars that are designed to strengthen your relationship with Jesus and with one another. Through engaging discussions, sharing of personal experiences, and guided reflections, we enable participants to deepen their knowledge of Jesus' love and its impact on their relationships.
Supportive Community
Catholic Engaged Encounter offers a supportive community where individuals can connect with like-minded people who are also passionate about embracing Jesus' radical love. Join us in creating a network of support, where you can share, learn, and grow together in your faith journey.
Conclusion
The radical love of Jesus is a transformative force that continues to touch hearts and change lives. Through his teachings, Jesus guides us towards a life filled with love, compassion, forgiveness, and service. By immersing ourselves in his profound message and embracing the radical love of Christ, we can experience a deep sense of purpose and contribute to building a more compassionate and inclusive society.