Vineyard Update from Pastor Jimmy on Regathering for Church Services
Apr 11, 2023
Blog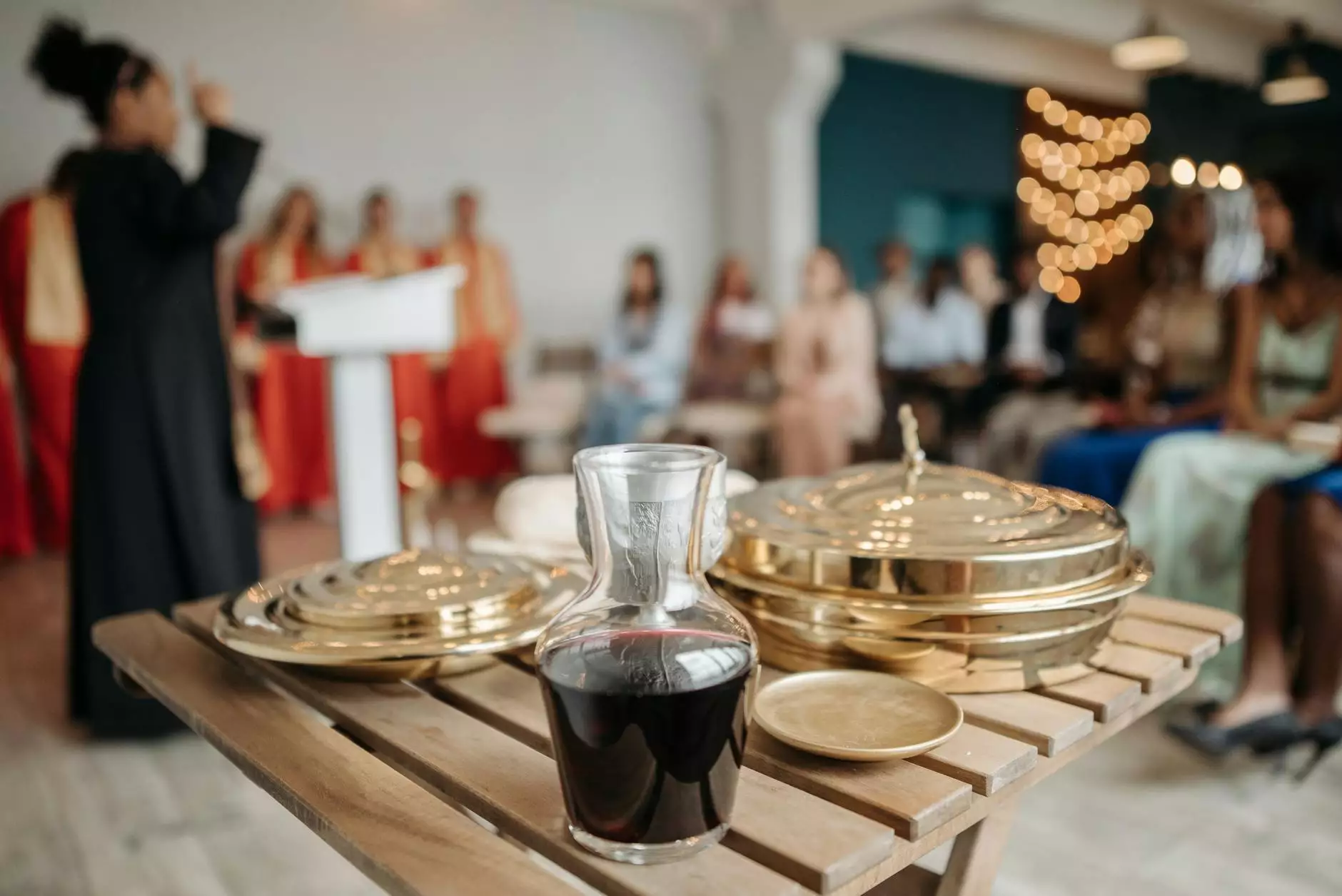 Welcome to the Vineyard Update from Pastor Jimmy on regathering for church services at Catholic Engaged Encounter. We understand the importance of worshiping together and staying connected as a community, especially during these challenging times. In this update, Pastor Jimmy shares the latest guidelines, safety measures, and exciting plans as we prepare to regather for church services.
Understanding the Importance of Regathering
Community and society thrive on the power of faith and beliefs. At Catholic Engaged Encounter, we strongly believe that coming together in worship strengthens our bond with God and brings us closer to each other. After months of virtual services and physical distancing, we are excited to announce our plans for regathering and resuming in-person church services.
The Latest Guidelines and Safety Measures
Our team has been closely monitoring the recommended guidelines from health authorities and government officials to ensure a safe and secure environment for everyone attending our services. Pastor Jimmy provides an overview of the latest guidelines and safety measures we have implemented to protect the health and well-being of our congregation:
Strict adherence to social distancing protocols
Increased sanitization and cleaning practices
Mandatory mask-wearing for all attendees
Capacity limitations to maintain physical distancing
Temperature checks upon entry
Provision of hand sanitizers throughout the facility
By implementing these measures, we aim to create a safe space where our community can gather to worship and celebrate together while minimizing the risk of spreading COVID-19.
Exciting Plans for Regathering
We understand that regathering is not just about resuming services, but also about rebuilding connections and fostering a sense of togetherness. Pastor Jimmy shares some exciting plans we have in store for our regathering process:
Intimate Worship Services: In addition to our regular services, we are introducing smaller, more intimate worship gatherings to allow for a deeper connection and spiritual experience.
Community Outreach: We believe in serving our community beyond the walls of our church. We have planned various community outreach programs to support those in need and make a positive impact on society.
Virtual Engagement: While we encourage physical presence, we understand that some members may prefer to stay connected virtually. We will continue to provide virtual options for those unable to attend in person.
Family and Youth Programs: We have revamped our family and youth programs to engage and empower the younger generations. From Bible study groups to youth retreats, we strive to provide a nurturing environment for growth and learning.
Spiritual Development: Pastor Jimmy emphasizes the importance of continuous spiritual growth, and we have curated an array of resources, workshops, and classes to support personal development and strengthen our faith.
Join Us for Regathering
We invite you to join us as we regather for church services at Catholic Engaged Encounter. Stay connected to your faith and community by being part of our regathering journey.
For more information on our regathering plans, service schedules, and safety guidelines, please visit our website or contact our office. Stay tuned for further updates and announcements as we navigate these unprecedented times together.
Let us come together, support one another, and strengthen our faith as we move forward on this regathering path. We look forward to welcoming you back to our church services at Catholic Engaged Encounter!