A Memorial Day Message in Word & Song
Dec 9, 2020
Blog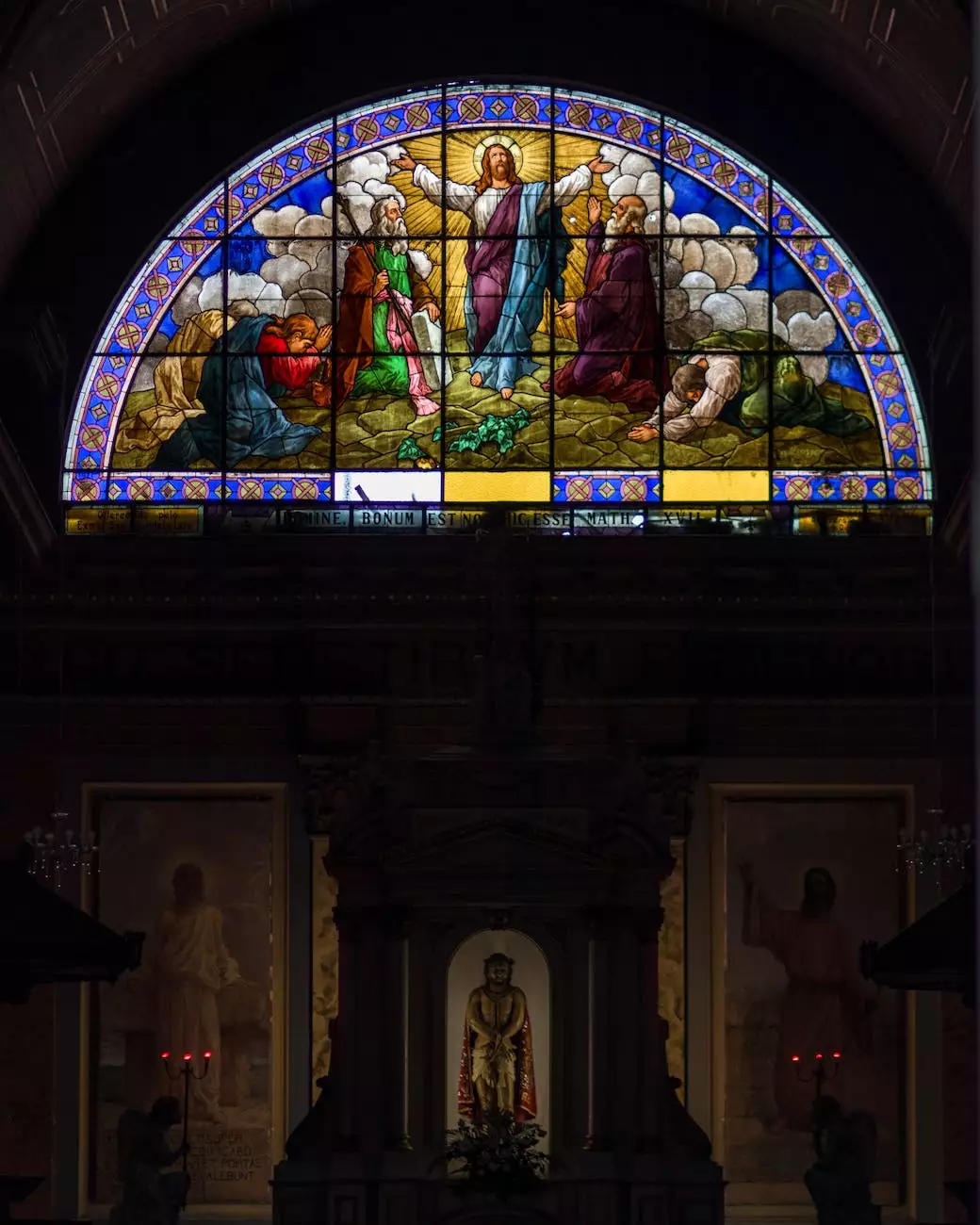 Celebrate Memorial Day with Catholic Engaged Encounter
Welcome to Catholic Engaged Encounter's Memorial Day page! As an organization deeply rooted in faith and community, we believe it is important to take the time to honor and remember those who have served and made the ultimate sacrifice for our country. Memorial Day is a special occasion to reflect, remember, and express gratitude for the men and women in uniform who have protected our freedoms.
Remembering Our Heroes
On this Memorial Day, we invite you to join us in remembering the amazing heroes who have selflessly given their lives in service to our nation. They are the true embodiment of courage, sacrifice, and patriotism. Through their unwavering determination, they have secured the values and principles that our great nation stands for.
An Inspirational Memorial Day Service
At Catholic Engaged Encounter, we are organizing a special Memorial Day service that combines meaningful word and song to honor our fallen heroes. Join us as we pay tribute to those who have made the ultimate sacrifice. Our service will be held at St. Mary's Catholic Church on May 31st, starting at 10 AM.
Schedule of Events
10:00 AM - Remembrance Prayer: We will begin our Memorial Day service with a solemn remembrance prayer to honor and acknowledge the sacrifice of our heroes.
10:30 AM - Inspirational Speeches: Distinguished guests and community leaders will share inspirational words about the importance of Memorial Day and the impact it has on our lives.
11:00 AM - Musical Tribute: Talented musicians will perform patriotic songs to uplift our spirits and commemorate the bravery and dedication of our servicemen and servicewomen.
11:30 AM - Wreath Laying Ceremony: We will conclude our service with a symbolic wreath-laying ceremony, a poignant gesture to honor those who made the ultimate sacrifice.
Join Us in Gratitude
We encourage all members of our community and beyond to join us in expressing gratitude for our fallen heroes. Memorial Day is not just a day off but an opportunity to truly reflect on the price that has been paid for our freedom. It is a day to connect with our shared history and be inspired by the stories of bravery and resilience.
Continuing Their Legacy
As we celebrate Memorial Day, let us not forget that the best way to honor our fallen heroes is to live our lives in a manner that upholds the values for which they fought. Let us continue their legacy by embracing the virtues of courage, selflessness, and patriotism. By doing so, we ensure that their sacrifices were not in vain.
How You Can Contribute
There are numerous ways you can contribute to honoring our fallen heroes this Memorial Day:
Attend the Memorial Day service: Join us at St. Mary's Catholic Church on May 31st and pay your respects during our commemorative event.
Volunteer at a veterans' organization: Offer your time and support to organizations that assist veterans and their families. Reach out to local volunteer programs to find opportunities.
Create a memorial tribute: Initiate a personal or community project to create a memorial tribute that honors our fallen heroes. This could be a painting, sculpture, or even a memorial garden.
Support military charities: Donate to reputable charities that provide assistance and support to veterans and their families. Every contribution goes a long way in making a positive impact.
Celebrate Memorial Day with Catholic Engaged Encounter
Join Catholic Engaged Encounter this Memorial Day as we come together as a community to honor and remember the brave men and women who have sacrificed their lives for our freedom. Our service will be a powerful blend of word and song, stirring emotions and inspiring reflection. Together, let us carry the torch of remembrance and ensure that the legacy of our fallen heroes lives on.