Amor Ministries: Nurturing Faith and Beliefs through Catholic Engaged Encounter
Oct 1, 2018
Missions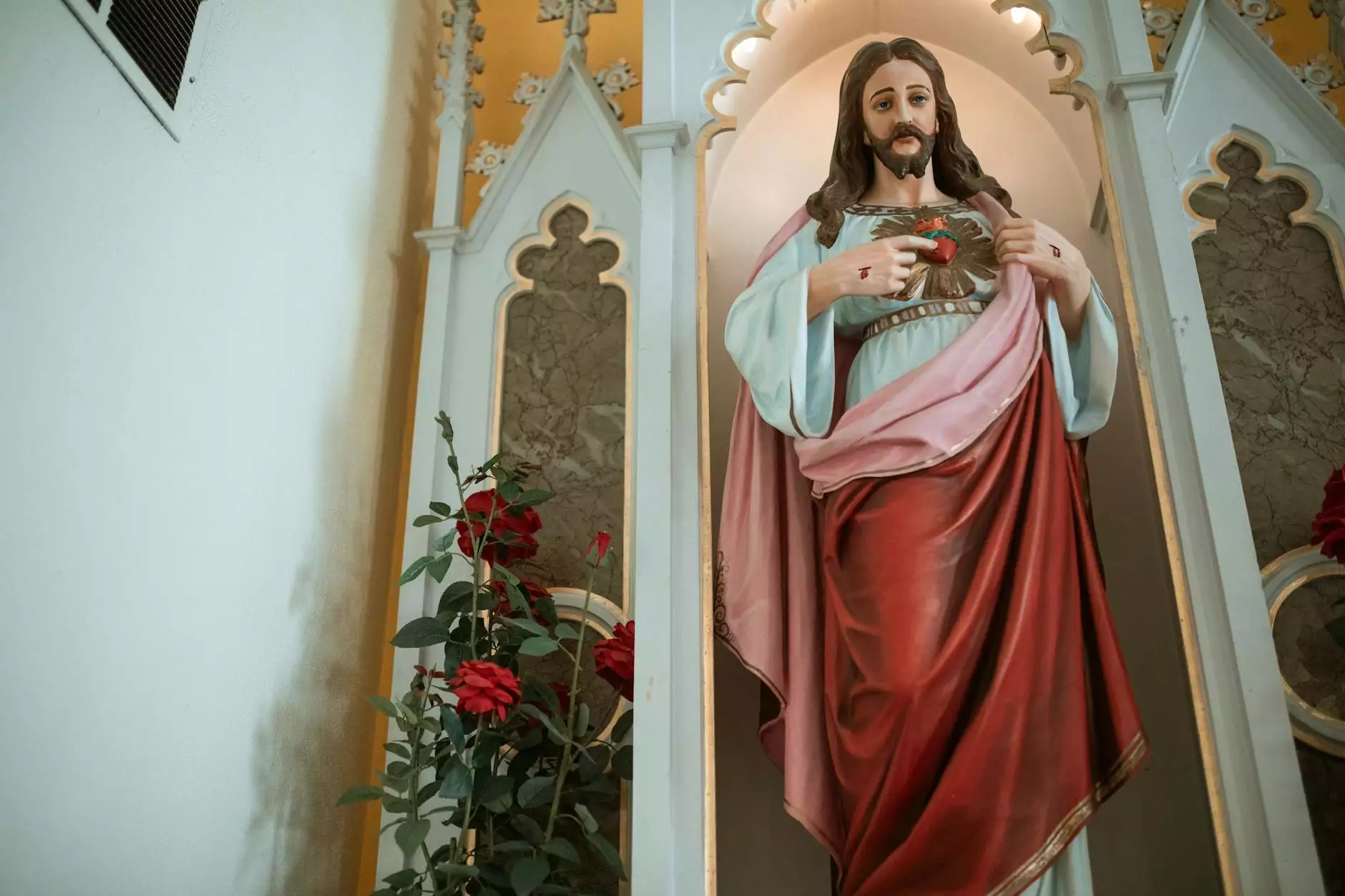 Thank you for visiting the Amor Ministries page, a Catholic Engaged Encounter program dedicated to nurturing faith and beliefs within the community. We understand the importance of preparing engaged couples for a lifelong journey in marriage and strive to provide them with the tools and support they need to build strong foundations.
Our Mission: Strengthening Marriages, Inspiring Faith
At Amor Ministries, our mission is rooted in the belief that a strong and healthy marriage is the cornerstone of a thriving community. We are passionate about empowering engaged couples and equipping them with essential skills to navigate the challenges that may arise in their married life.
Through our Catholic Engaged Encounter program, we offer a comprehensive and enriching experience that combines spiritual guidance with practical insights. Our dedicated team of mentors, who have a wealth of knowledge and experience, are committed to walking alongside engaged couples as they journey towards a fulfilling and lifelong union.
What Sets Us Apart: A Holistic Approach to Relationship Building
At Amor Ministries, we pride ourselves on offering a holistic approach to relationship building. Our program goes beyond simply discussing wedding preparations and focuses on deepening the bond between engaged couples through meaningful conversations, workshops, and retreats.
Our Catholic Engaged Encounter program allows couples to explore various aspects of their relationship, including communication, conflict resolution, intimacy, and spiritual growth. By addressing these areas, we aim to ensure that engaged couples have a solid foundation built on love, trust, and shared values.
Empowering Engaged Couples: Workshops, Retreats, and Support
Amor Ministries provides engaged couples with a range of opportunities to grow in their relationship and faith. Our workshops and retreats are carefully designed to foster open communication, provide valuable insights, and encourage personal reflection. We believe that investing time and effort into pre-marital preparation can significantly contribute to the success and longevity of a marriage.
Our Workshop Offerings:
Effective Communication: Mastering the art of open and respectful communication.
Conflict Resolution Strategies: Learning constructive ways to address conflicts and find mutually satisfactory solutions.
Nurturing Intimacy: Cultivating emotional, spiritual, and physical intimacy within a committed relationship.
Financial Planning: Understanding the importance of financial compatibility and responsible management.
Building Strong Foundations: Exploring the significance of shared values, goals, and vision in a marriage.
Our Retreats:
Escape the distractions of everyday life and immerse yourself in a transformative retreat experience. Our retreats provide engaged couples with a serene and peaceful environment where they can deepen their connection, reflect on their relationship, and strengthen their bond.
Through guided exercises, discussions, and prayer, we encourage engaged couples to explore their faith together and discern how it will shape their future as a married couple. The retreat experience is designed to create a space for self-discovery, growth, and renewal.
Join the Amor Ministries Community: Building Lifelong Connections
By participating in our Catholic Engaged Encounter program, engaged couples not only receive valuable insights and guidance but also become a part of a supportive and vibrant community. We believe in the power of forging lifelong connections and offer ongoing support even after couples have completed the program.
As a member of the Amor Ministries community, engaged couples gain access to resources, events, and a network of couples who, like them, are committed to building strong and enduring marriages. We foster a sense of belonging, where couples can share experiences, seek advice, and find solace in knowing they are not alone on this transformative journey.
Contact Us for More Information
If you would like to learn more about Amor Ministries and our Catholic Engaged Encounter program, we invite you to reach out to us. Our dedicated team is here to answer any questions you may have and guide you towards a pre-marital preparation experience that will set you on the path to a joyous and vibrant marriage.
Thank you for considering Amor Ministries as a valuable resource in your journey towards a lifelong commitment. We look forward to walking alongside you and fostering a strong, enduring, and faith-filled union.