Welcome to Glad Tidings India - Catholic Engaged Encounter
Mar 2, 2022
Missions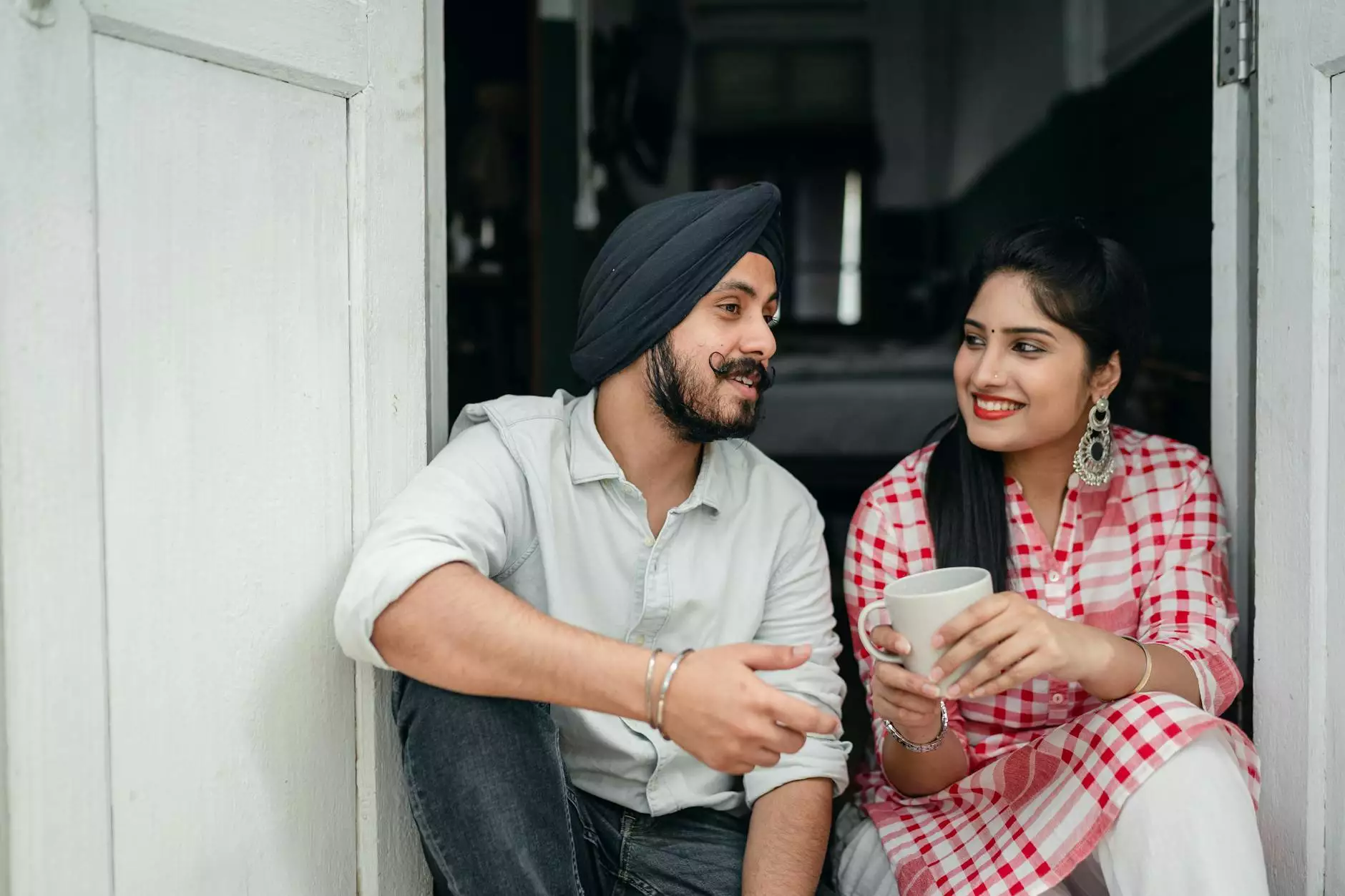 About Catholic Engaged Encounter
Catholic Engaged Encounter is a renowned organization under the umbrella of Glad Tidings India. Our mission is to promote and strengthen the bonds of love, commitment, and faith within engaged couples. We believe that a strong foundation is essential for a successful and fulfilling marriage, and we are dedicated to providing resources, retreats, and programs to support couples throughout their journey.
Our Programs and Retreats
At Catholic Engaged Encounter, we offer a variety of programs and retreats specially designed to help engaged couples prepare for the sacrament of marriage. Our programs provide a safe and nurturing space for couples to reflect, communicate, and grow in love.
Pre-Cana Retreats
Our Pre-Cana Retreats serve as a comprehensive preparation for engaged couples. These retreats take place over a weekend and cover various aspects of marriage, including communication, conflict resolution, spirituality, and intimacy. Through interactive sessions, group discussions, and personal reflection, couples gain valuable insights and practical tools to navigate the joys and challenges that lie ahead.
Marriage Preparation Workshops
Our Marriage Preparation Workshops are interactive sessions led by experienced facilitators. These workshops delve into topics such as effective communication, understanding one another's love languages, financial planning, and building a strong spiritual foundation. Couples have the opportunity to connect with other engaged couples, exchange ideas, and learn from each other's experiences.
Our Initiatives
Marriage Enrichment Programs
After couples have completed our marriage preparation programs, we continue to support and enrich their marital journey through our Marriage Enrichment Programs. These programs focus on deepening the bond between husbands and wives, fostering better understanding, and nurturing spiritual growth. Couples engage in regular gatherings, spiritual retreats, and community service initiatives that strengthen their commitment to each other and to their faith.
Online Resources
In addition to our in-person retreats and programs, Catholic Engaged Encounter provides a wealth of online resources for engaged and married couples. Our website features articles, blogs, and downloadable materials covering a wide range of topics, including relationship dynamics, spirituality, parenting, and more. Through our online community, couples can also connect with like-minded individuals, seek advice, and share their own insights and experiences.
Join Us Today
If you are an engaged couple seeking to strengthen your relationship and deepen your spiritual connection, Catholic Engaged Encounter is here for you. Join our community and take advantage of our programs, retreats, and resources. Embrace the beautiful journey of marriage and embark on a path filled with love, faith, and joy.
For more information, visit our website http://eeweekend.org/glad-tidings-india or contact us directly.