Bible Studies – Unleashing the Power of Faith and Beliefs
Mar 2, 2021
Reading Plans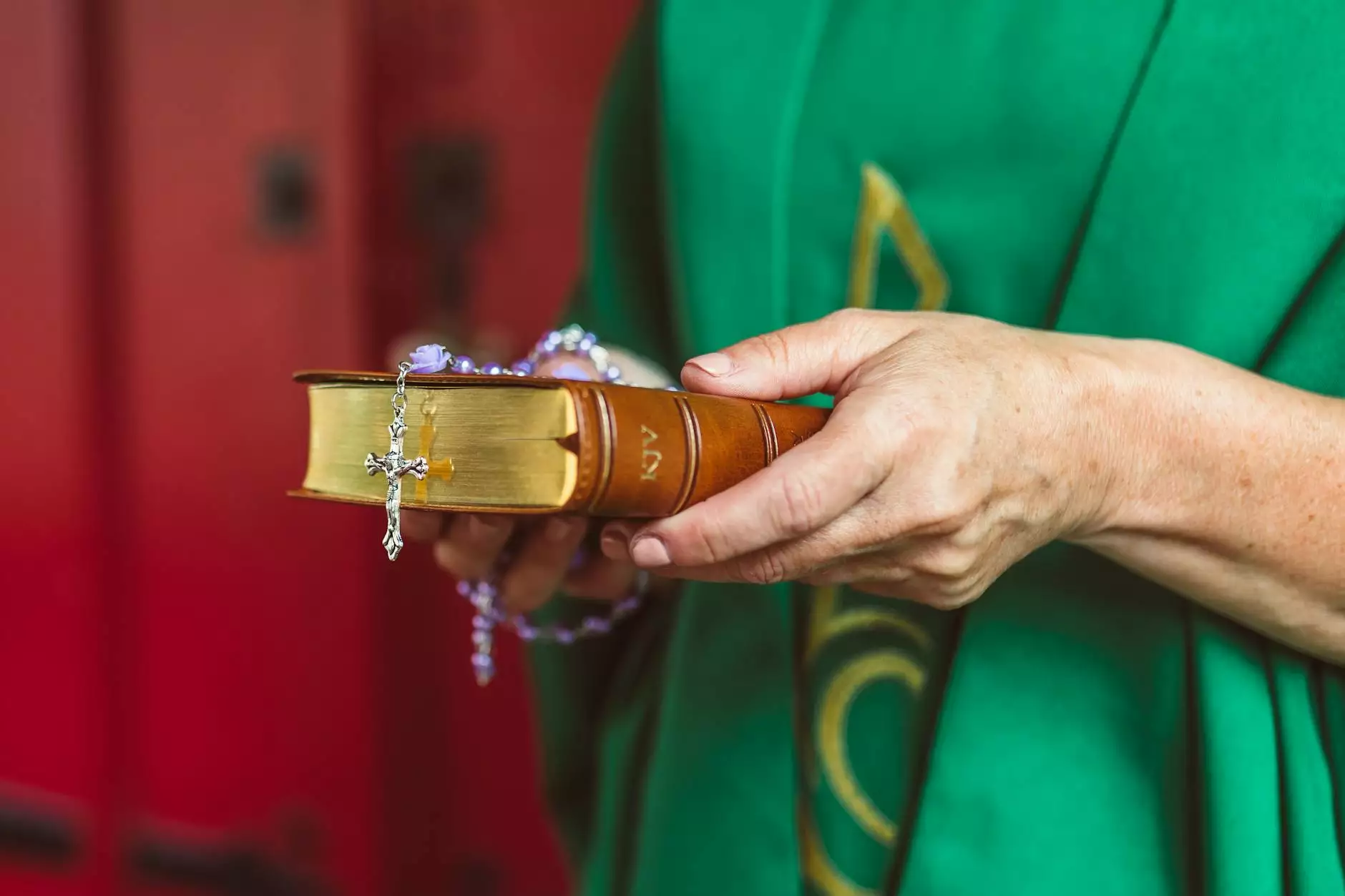 Introduction
Welcome to Catholic Engaged Encounter's Bible Studies – a treasure trove of knowledge and spiritual growth. Our comprehensive collection of Bible studies is designed to deepen your understanding of faith, beliefs, and community. Join us on this enlightening journey as we explore the sacred texts, uncover profound insights, and connect with the divine wisdom.
Why Engage in Bible Studies?
Bible studies offer a transformative experience, allowing individuals and communities to delve into the heart of religious teachings. By engaging with the scriptures, we gain insights into the core principles of faith, discover moral guidance, and develop a stronger connection with our beliefs. The study of the Bible not only nourishes our spiritual growth but also strengthens our sense of community.
Discover the Richness of Faith
At Catholic Engaged Encounter, we believe that faith is a cornerstone of life. Our Bible studies dive into the sacred texts, exploring the stories, parables, and teachings that have shaped Christianity for centuries. Uncover the underlying meaning behind scripture passages, and let the wisdom of ancient prophets and apostles guide you through the complexities of modern life.
The Old Testament: A Window into History and God's Promises
Our Old Testament studies take you on a captivating journey through the origins of humanity, the struggles of ancient civilizations, and the unyielding commitment of God to His people. From the creation story in Genesis to the prophecies of Isaiah, each study offers a deeper understanding of the rich traditions that lay the foundation for our faith.
The New Testament: Embracing the Teachings of Jesus
Discover the life-changing message of Jesus Christ through our New Testament studies. Immerse yourself in the Gospels, witness the miracles, and follow Jesus' transformative ministry. Explore the epistles of Paul, Peter, and other disciples, and uncover the early Christian communities' struggles and triumphs. Gain insights into the universal values of love, compassion, and redemption that continue to resonate in today's world.
Beliefs that Shape Our Lives
Our Bible studies help you comprehend the profound theological concepts that shape our beliefs and inspire our actions. Delve into topics such as the Trinity, sacraments, grace, and the role of the Church in the world. Uncover the spiritual significance behind rituals and teachings that have guided generations of faithful individuals.
Building a Stronger Community through Study
Catholic Engaged Encounter's Bible studies foster an inclusive and nurturing community environment. By engaging in these studies, you connect with like-minded individuals who share a passion for spiritual growth. Join discussion groups, attend workshops, and participate in meaningful conversations that enrich your perspective and deepen your bond with others in the journey of faith.
Your Spiritual Journey Begins Here
Embark on a transformative and enlightening spiritual journey with Catholic Engaged Encounter's Bible studies. Whether you are a seasoned scholar or new to the realm of biblical exploration, our comprehensive resources provide valuable insights and foster a deeper connection with God, faith, and community. Enrich your life, expand your knowledge, and nurture your soul through our thought-provoking studies today.