An Invitation to Fast: Church Letter August 6, 2020
Mar 4, 2021
Blog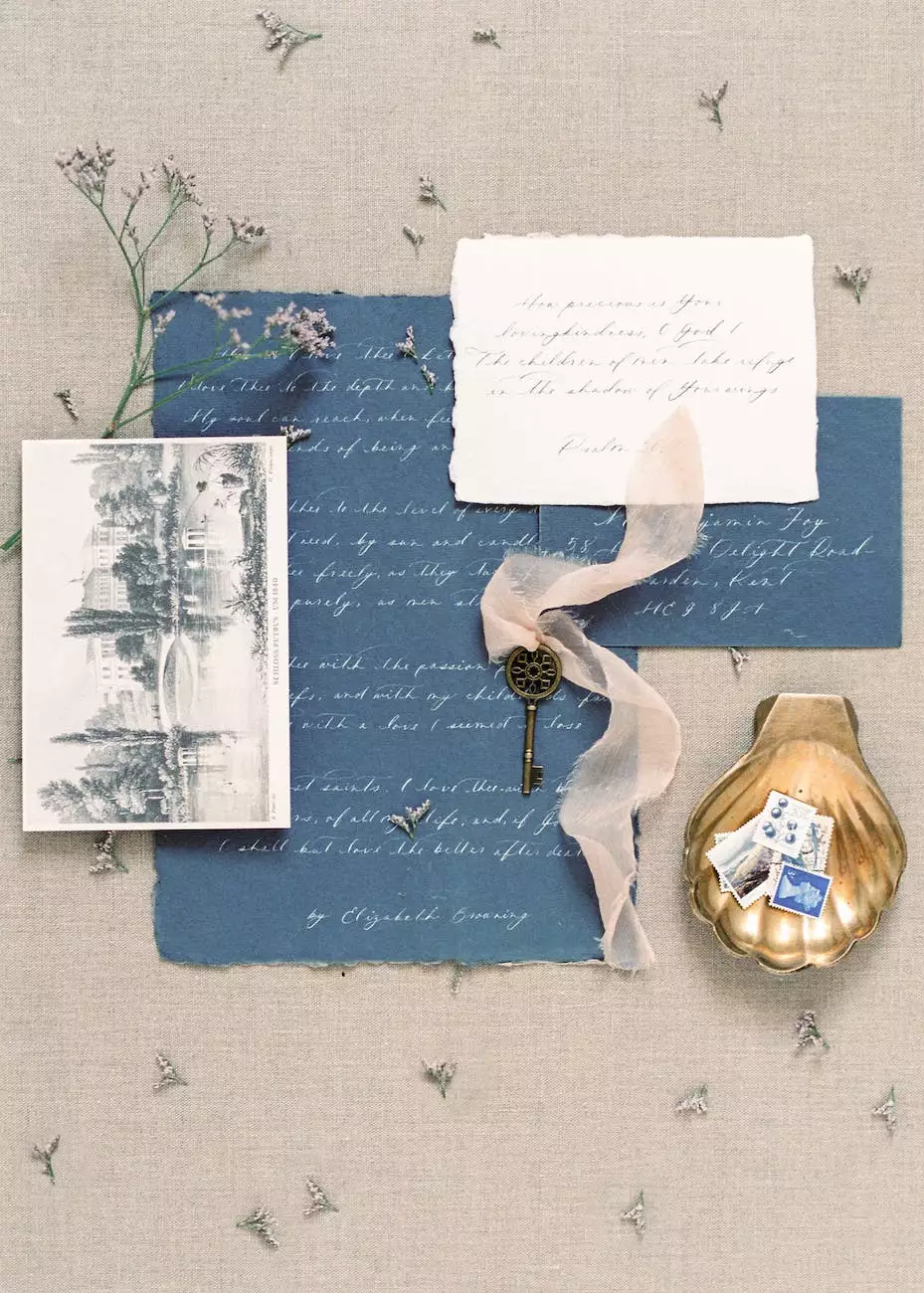 Introduction: Join Catholic Engaged Encounter for a Transformative Fasting Experience
Welcome to Catholic Engaged Encounter, a community dedicated to nurturing faith and enhancing your spiritual journey. We cordially invite you to join us on August 6, 2020, for a special fasting event that will provide you with a unique opportunity to deepen your connection with God and fellow believers.
Why Fasting?
In today's fast-paced world, it is easy to get caught up in the chaos and lose sight of what truly matters. Fasting has been practiced for centuries across various religious traditions as a means to refocus our minds, bodies, and spirits. By temporarily abstaining from food or other indulgences, we create space for reflection, self-discipline, and greater awareness of our spiritual selves.
The Transformative Power of Fasting
Fasting is more than a physical act; it is a spiritual journey that offers numerous benefits. During this intentional period of self-denial, you may experience a sense of clarity, renewed purpose, and heightened spiritual sensitivity. Fasting helps us break free from distractions, allowing us to center our thoughts on our faith, goals, and the divine presence in our lives.
Join Us for a Day of Fasting and Spiritual Growth
On August 6, 2020, Catholic Engaged Encounter will be hosting a community-wide fast, providing a supportive environment for individuals seeking to deepen their relationship with God. Our community will gather for prayer, reflection, and mutual support as we embark on this transformative journey together.
Fasting Guidelines and Preparation
Participating in a fast requires thoughtful consideration and preparation. Here are some guidelines to ensure a fulfilling experience:
Consult with a healthcare professional if you have any concerns or pre-existing conditions.
Choose the type of fast that aligns with your physical capabilities and spiritual goals.
Prepare your body and mind by gradually reducing your food intake prior to the fast.
Stay hydrated throughout the day by drinking ample amounts of water.
Use this time to disconnect from technology and immerse yourself in prayer and meditation.
Engage in Community and Prayer
As part of Catholic Engaged Encounter's commitment to fostering a strong community, we encourage participants to join our virtual prayer sessions throughout the day. Engaging with fellow believers can offer much-needed support and inspiration, allowing us to share our experiences, challenges, and triumphs as we journey together.
FAQs
1. Can I participate if I have dietary restrictions?
Absolutely! Fasting is a personal and flexible spiritual practice. If you have dietary restrictions or health concerns, we encourage you to modify the fast to ensure your well-being.
2. Is fasting suitable for children or older adults?
While fasting can be a wonderful experience for individuals of all ages, it's essential to consider the unique needs and health requirements of children and older adults. We advise consulting with a healthcare professional to determine the best approach.
3. Can I join if I'm not a part of the Catholic faith?
Our fast is open to individuals from all faith backgrounds who are interested in deepening their spirituality. We warmly welcome anyone seeking to explore the transformative power of fasting.
Conclusion: Embrace the Power of Fasting
Join Catholic Engaged Encounter on August 6, 2020, as we embark on a day of fasting to deepen our connection with God and strengthen our faith. This unique opportunity offers valuable insights, personal growth, and a sense of unity within our community. Prepare yourself for a transformative experience and come together with fellow believers as we embark on this spiritual journey. We look forward to sharing this meaningful day with you.