Special Events at The Village Church
Feb 6, 2021
Events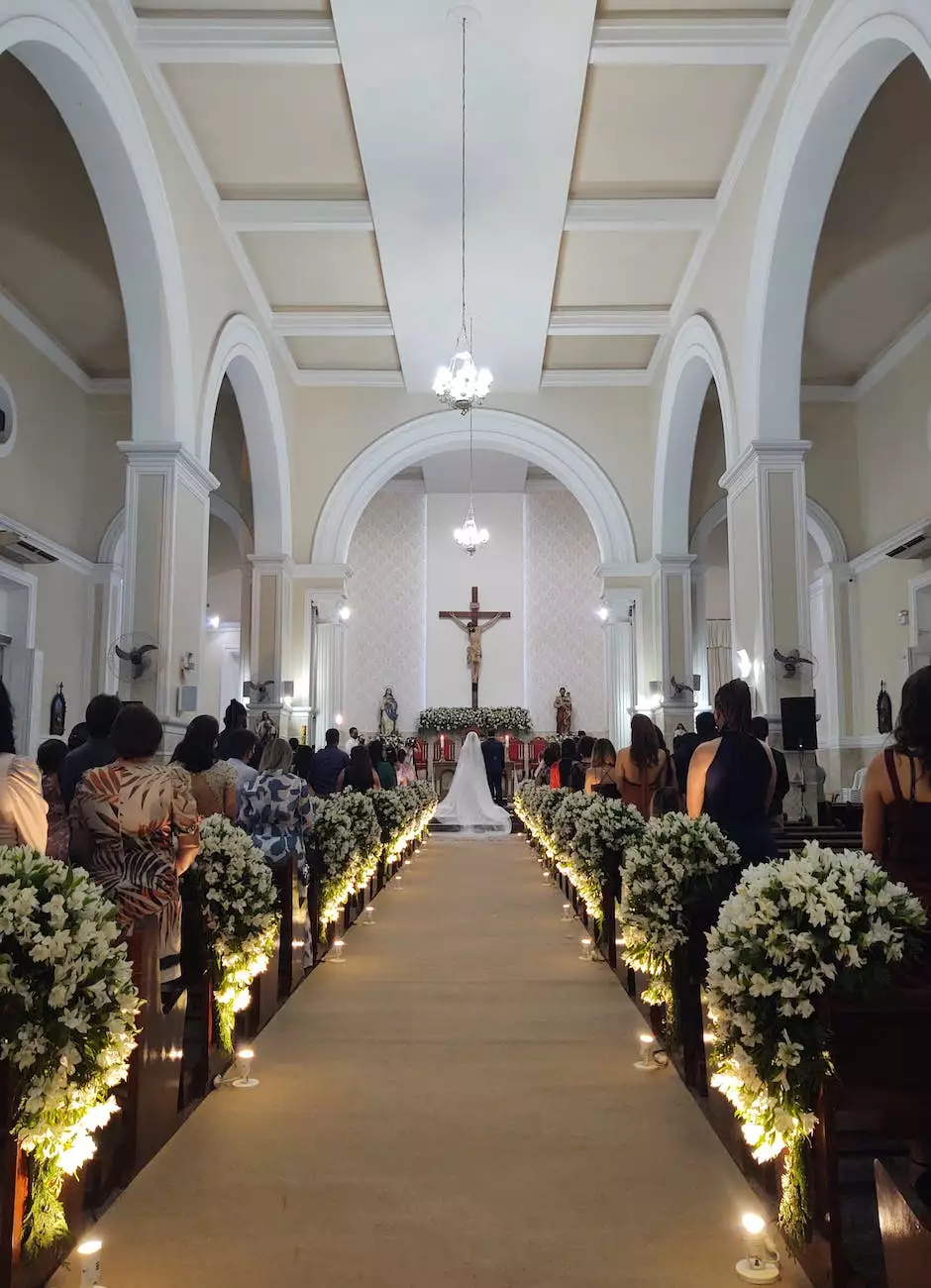 Introduction
Welcome to The Village Church, a vibrant center for the community, where we gather to celebrate our faith and beliefs. As a part of Catholic Engaged Encounter, we are dedicated to enriching lives through various special events and activities. Join us for dynamic experiences that foster a deep sense of community, strengthen faith, and create lasting memories.
Creating Lasting Memories
At The Village Church, we believe in the power of special events to bring people together and create genuine connections. Our aim is to provide a place where individuals can celebrate, learn, and grow as part of a thriving community. Through a diverse range of engaging activities, we ensure that there is something for everyone.
Annual Church Picnic
Join us for our highly anticipated annual church picnic, a fun-filled day for individuals and families alike. The event offers a variety of activities such as games, music, and delicious food. From interactive games for children to engaging conversations for adults, this picnic is an opportunity to bond with fellow parishioners and create cherished memories.
Charity Fundraisers
We actively engage in charitable initiatives to support the local community. Our charity fundraisers bring together passionate individuals who share a common goal of making a positive impact on the lives of those in need. From marathons to bake sales, these events offer opportunities to give back while building relationships based on shared values.
Retreats and Workshops
At The Village Church, we recognize the importance of continuous spiritual growth. That's why we organize impactful retreats and workshops focused on deepening one's faith and understanding. These retreats provide a serene environment for reflection and provide valuable insights for spiritual development. Our workshops cover various topics such as mindfulness, prayer, and scripture study, offering opportunities for personal and communal growth.
Uplifting Worship Services
Our worship services are a cornerstone of The Village Church's special events. We strive to create an atmosphere of joy, reverence, and unity through our carefully curated services. Our skilled musicians and choir members create a soul-stirring experience, while our welcoming community embraces diversity and inclusivity.
Sunday Mass
In addition to our regular Sunday Mass, we organize special themed Masses that celebrate important milestones throughout the year. These services allow our community to worship together, reinforcing the bonds that unite us in faith. With inspiring homilies and meaningful rituals, our Sunday Masses are an opportunity for spiritual renewal and reflection.
Holiday Celebrations
The Village Church embraces the spirit of various holidays throughout the year. From Christmas and Easter to Thanksgiving and Advent, our holiday celebrations exemplify the joy and significance of these occasions. Our services include beautiful decorations, traditional ceremonies, and heartwarming sermons that capture the essence of each holiday.
Youth and Children's Programs
We believe in nurturing the spiritual growth of our younger members. Our youth and children's programs offer engaging activities and classes that make learning about faith enjoyable and relatable while fostering a strong sense of belonging. Faith formation, interactive workshops, and engaging events empower our youth to explore their spirituality and values in a supportive environment.
Connecting with Like-Minded Individuals
At The Village Church, our special events provide an opportunity to connect with like-minded individuals who share a common faith and values. We offer several avenues to foster deeper relationships and create a tightly-knit community.
Small Group Discussions
Our small group discussions provide a space for individuals to share their thoughts, questions, and experiences related to faith. These gatherings encourage open dialogues, personal growth, and a sense of belonging. Through small group discussions, participants form deeper connections with others who are on a similar spiritual journey.
Social Outreach Programs
Our social outreach programs exemplify our commitment to serving the broader community. Engaging in activities such as volunteering at local organizations, organizing food drives, and addressing social issues, we aim to make a meaningful difference. By participating in these programs, you not only contribute to the betterment of society but also forge friendships with compassionate individuals who share a common purpose.
Fellowship Events
Building strong community bonds is essential, which is why we organize fellowship events to encourage social interaction and camaraderie. These events range from game nights to potluck dinners, offering a relaxed and enjoyable atmosphere to connect with other members while deepening friendships.
Join Us Today!
Special events at The Village Church organized by Catholic Engaged Encounter provide unique opportunities for individuals to come together, celebrate our faith, and create cherished memories. Join us for an enriching experience that fosters a deep sense of community, spirituality, and personal growth. Check our website regularly to stay updated on our upcoming events and make sure not to miss out on these transformative experiences!