Ben Riggs, Music Director - Catholic Engaged Encounter
Mar 31, 2023
Contact Us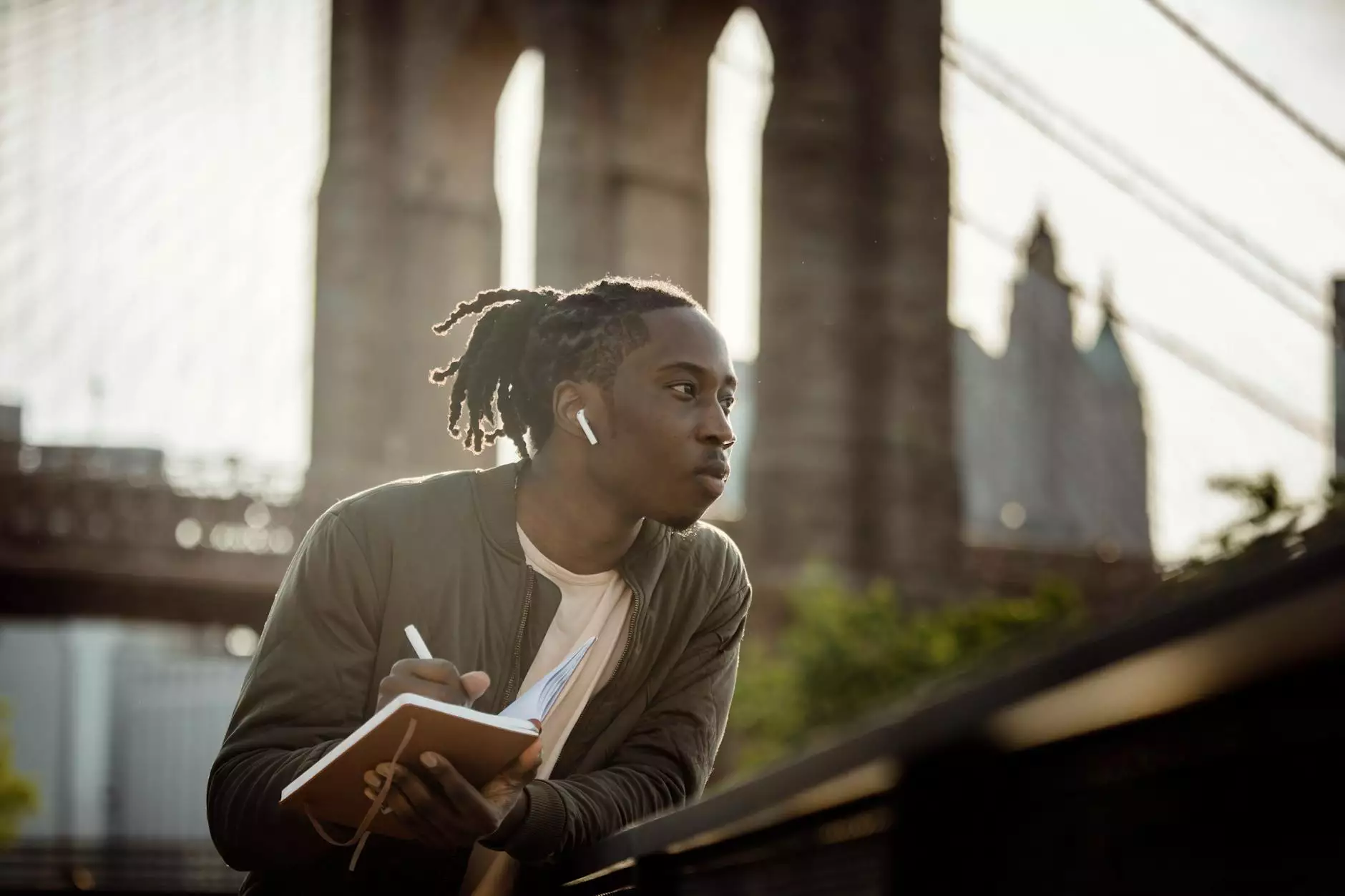 Introduction
Welcome to the page of Ben Riggs, Music Director at Catholic Engaged Encounter. In this role, Ben Riggs contributes to fostering a sense of community and faith within the Catholic Engaged Encounter organization. Through the power of music, Ben creates a spiritual atmosphere that enhances the engagement of the community in their faith and beliefs.
The Role of Music in Fostering Faith and Beliefs
Music has always played a vital role in religious and spiritual practices, serving as a means of expressing devotion and connecting with the divine. At Catholic Engaged Encounter, music holds a profound significance, guiding members in their faith journey and enriching their experiences.
Ben Riggs, with his extensive knowledge and talent as a music director, understands the impact that harmonious melodies, resonating lyrics, and well-executed performances can have on individuals seeking solace and enlightenment. Through carefully selected musical compositions, Ben elevates the spiritual atmosphere, creating an ambiance conducive to introspection, prayer, and a deepening of faith.
Contribution to Community and Society
As the Music Director at Catholic Engaged Encounter, Ben Riggs contributes not only to the spiritual growth of individuals but also to the larger community and society as a whole. The uplifting power of music can bring people together, fostering a sense of unity and shared values.
Engaging with the Catholic Engaged Encounter community through various musical programs, events, and services, Ben Riggs promotes the values of love, faith, and commitment. He utilizes his expertise to compose and arrange music that aligns with the core beliefs of the organization, reinforcing the significance of marriage, family, and faith in today's society.
Creating a Spiritual Atmosphere
Ben Riggs is dedicated to creating a spiritual atmosphere at Catholic Engaged Encounter through his exceptional musical abilities. His attention to detail and artistic vision allow him to curate musical experiences that resonate with the congregation on a deep, emotional level.
By incorporating a diverse range of musical genres, including traditional hymns, contemporary Christian music, and even classical compositions, Ben appeals to people of all ages and backgrounds. This inclusivity reinforces the welcoming and accepting nature of Catholic Engaged Encounter, ensuring that everyone feels a sense of belonging within the community.
Experience and Expertise
Ben Riggs brings a wealth of experience and expertise to his role as Music Director. With a formal education in music theory, composition, and conducting, he possesses a strong foundation on which to build his creative endeavors.
Throughout his career, Ben has worked with various choirs, orchestras, and ensembles, honing his skills as a conductor and arranger. His ability to bring out the best in musicians and encourage them to perform at their highest potential ensures that the music produced at Catholic Engaged Encounter is of the utmost quality.
Moreover, Ben understands the liturgical traditions and requirements specific to the Catholic faith, allowing him to select music pieces that align with the spiritual practices and sacraments celebrated within the community.
Conclusion
In conclusion, Ben Riggs, Music Director at Catholic Engaged Encounter, plays a vital role in fostering a sense of faith and belief within the community. Through his expertise and passion for music, he creates a spiritual atmosphere that enhances the engagement of individuals and strengthens their connection with their faith.
With careful consideration of musical selections, collaboration with talented musicians, and dedication to creating a welcoming environment, Ben Riggs ensures that the music at Catholic Engaged Encounter enriches the lives of all those who participate. His contribution to the community and society is immeasurable, amplifying the impact of faith and beliefs in the lives of individuals and strengthening their commitment to love, family, and spirituality.