The Captivating Journey of Catholic Engaged Encounter
Feb 3, 2023
About Us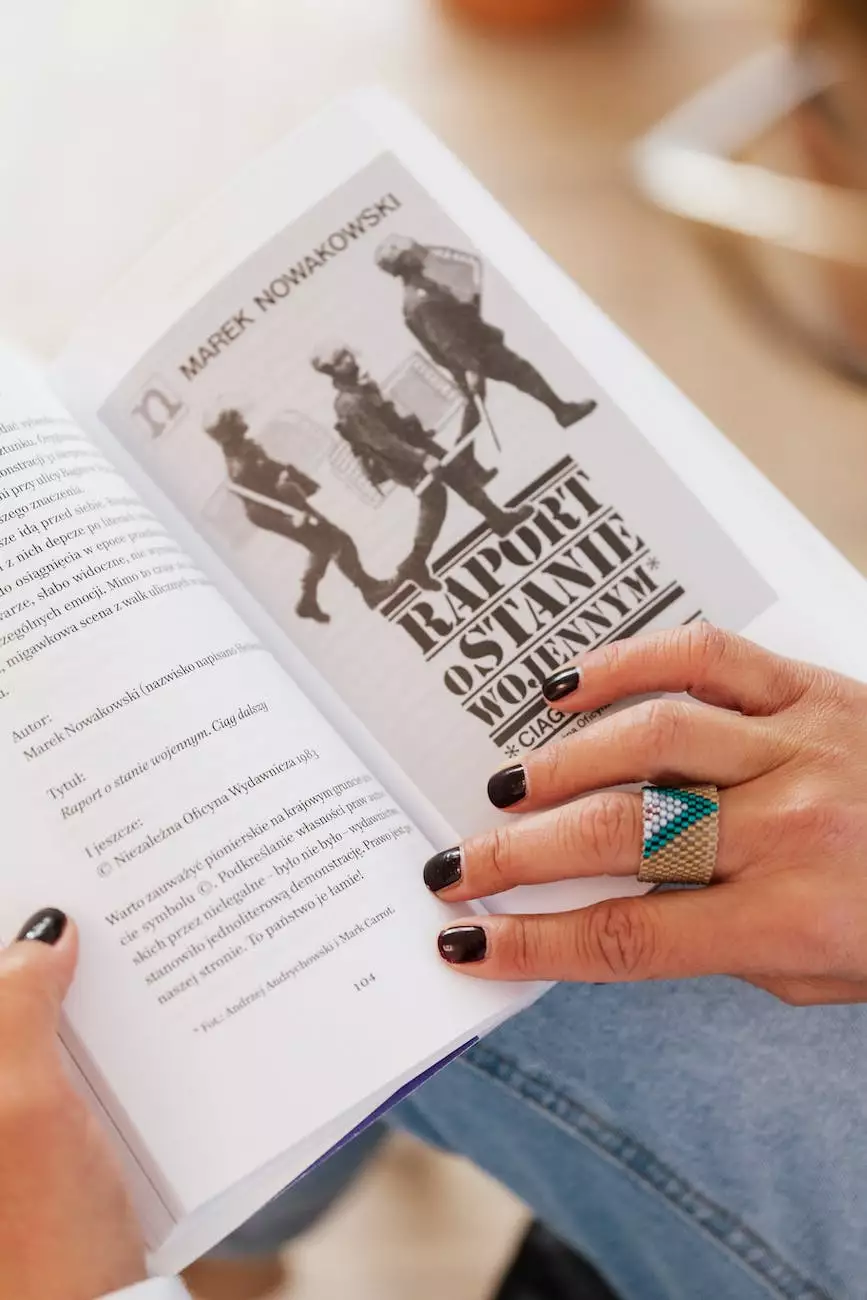 Welcome to Catholic Engaged Encounter, a premier community and society organization dedicated to fostering love and faithfulness among engaged couples. Our story is one of love, commitment, and spiritual growth. Through our comprehensive guidance and support, we strive to equip engaged couples with the tools necessary for a strong and lasting relationship.
A Foundation Rooted in Faith and Beliefs
At Catholic Engaged Encounter, we believe that a strong spiritual foundation is vital for a successful marriage. Our programs are rooted in the teachings of the Catholic Church, emphasizing the importance of love, respect, and communication. Through a series of engaging sessions, couples are encouraged to explore their faith and deepen their understanding of each other's beliefs. We provide a safe and supportive environment where couples can openly discuss their hopes, dreams, and fears about their future together.
Comprehensive Guidance for Engaged Couples
Our organization offers a comprehensive range of resources and activities tailored to meet the unique needs of engaged couples. From weekend retreats to workshops, we provide various opportunities for couples to strengthen their bond and prepare for the lifelong commitment of marriage.
Engaging Weekend Retreats
Our engaging weekend retreats serve as the cornerstone of our program. Held in serene and peaceful settings, couples are immersed in a transformative experience that deepens their connection and prepares them for the challenges and joys of married life. Throughout the retreat, trained facilitators guide couples through a series of interactive exercises, discussions, and reflections aimed at fostering open communication, conflict resolution, and shared values. Each retreat provides ample time for self-reflection, couple dialogue, and personal growth.
Inspiring Workshops
In addition to our retreats, we offer inspiring workshops that delve into specific aspects of relationships and marriage. These workshops cover a wide range of topics, including effective communication, conflict resolution, financial planning, and sexual intimacy. Led by experienced professionals and experts in relationship counseling, our workshops provide couples with practical tools and strategies to navigate the challenges that may arise in their married life.
Building Strong Relationships for a Lifelong Commitment
At Catholic Engaged Encounter, our ultimate objective is to help engaged couples build strong and resilient relationships that can withstand the tests of time. We recognize that successful marriages require ongoing effort and commitment. Therefore, our programs not only focus on the premarital stage but also provide post-wedding support to couples as they embark on their marital journey.
Continued Support and Resources
Following their participation in our programs, couples gain access to a wealth of support and resources. We offer ongoing guidance through marriage mentors, who provide personalized counsel and support based on their own successful marriages. Additionally, our organization hosts regular community events and gatherings where couples can connect with others who share their values, fostering a sense of community and support.
Online Resources and Tools
As technology continues to advance, we understand the importance of online resources and tools in supporting couples on their path to a fulfilling marriage. Our website provides a wealth of resources, including articles, videos, and interactive tools, focusing on various aspects of married life. Engaged couples can access these resources at their convenience, from anywhere in the world, allowing them to further deepen their understanding and practice of the principles we teach.
Join Us on the Journey
Whether you are recently engaged or in the midst of wedding planning, we invite you to embark on this captivating journey with Catholic Engaged Encounter. Discover the beauty of love, faith, and commitment as you prepare for a lifelong union. Join our vibrant community and society of engaged couples who are dedicated to building lasting and loving marriages rooted in faith and beliefs.
Contact us today to learn more about our programs, retreats, and workshops. We look forward to accompanying you on your path to a joyous and meaningful marriage.