Bible Plan - Embark on a Transformative Journey with Catholic Engaged Encounter
Jul 10, 2019
Reading Plans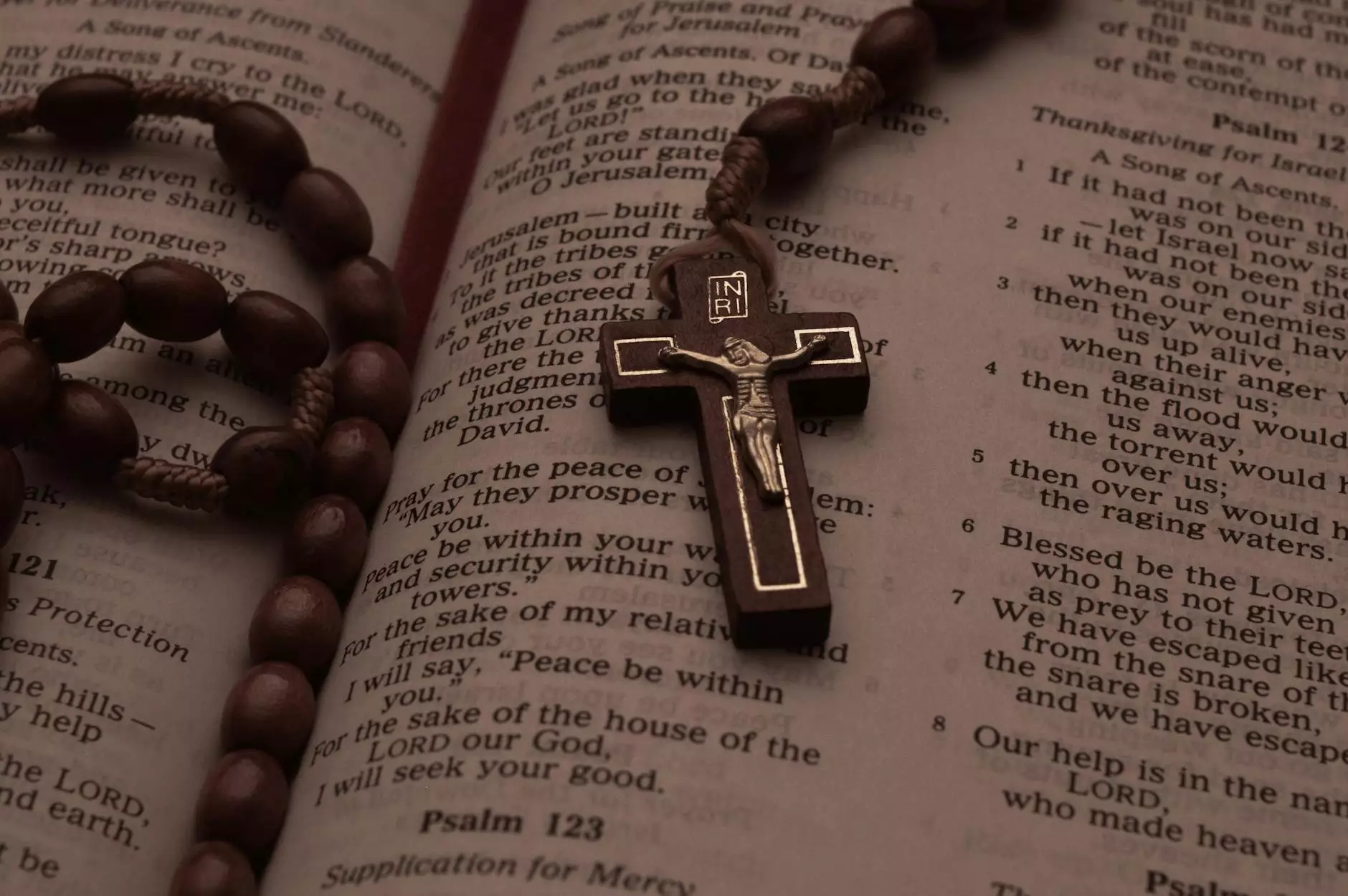 Welcome to Catholic Engaged Encounter's Bible Plan, your go-to resource for deepening your knowledge and connection with the Bible. As a leading community and society organization within the realm of faith and beliefs, Catholic Engaged Encounter is dedicated to enriching the spiritual lives of individuals seeking a stronger connection with their Catholic faith. Our Bible Plan has been carefully curated to provide a comprehensive and transformative journey through the teachings of the Bible.
Unveiling the Beauty of Scripture
The Bible is a profound and timeless collection of writings that holds the wisdom and guidance central to the Catholic faith. Our Bible Plan is designed to help individuals like you unleash the power of Scripture, enabling you to discover the transformative impact it can have on your life. Through this plan, we aim to bring the stories, teachings, and messages of the Bible to life, encouraging a deeper understanding and stronger connection to your faith.
Why Choose Catholic Engaged Encounter's Bible Plan?
1. Comprehensive Guidance: Our Bible Plan provides you with a comprehensive roadmap, guiding you through the different books and passages of the Bible. We break down each section, highlighting key themes, historical context, and relevant insights to ensure you grasp the full meaning behind the scriptures.
2. Expert Insights: Our team of experienced theologians and scholars have meticulously curated the content, providing expert insights and explanations. You can trust the information you receive, knowing it is backed by extensive knowledge and theological expertise.
3. Interactive Learning: We believe in active engagement with the text, which is why our Bible Plan incorporates interactive exercises and reflection questions. This encourages personal introspection and deeper connections to the messages of the Bible, leading to a more profound spiritual experience.
The Transformative Journey Awaits
Catholic Engaged Encounter's Bible Plan offers an opportunity for growth, exploration, and spiritual transformation. By immersing yourself in the scriptures, you can expect:
1. Increased Spiritual Awareness
As you dive into the Bible, you'll develop a heightened spiritual awareness, recognizing the divine presence within your life. The scriptures will serve as a guiding light, aligning your actions and choices with the teachings of Christ.
2. Strengthened Faith Foundation
Our Bible Plan will help you build a solid foundation of faith, equipping you with the knowledge and understanding necessary to navigate life's challenges. By grounding yourself in the word of God, you'll find solace, strength, and courage in the face of adversity.
3. Personal Transformation
Prepare to experience profound personal transformation as you engage with the Scriptures. The messages within the Bible have the power to reshape your thoughts, actions, and perspective, fostering personal growth, and guiding you towards a purposeful life rooted in faith.
Join Catholic Engaged Encounter Today
Embark on an extraordinary journey through the Bible with Catholic Engaged Encounter. Our Bible Plan is open to individuals of all backgrounds, whether you are new to the church or seeking a deeper connection to your Catholic faith. Join our inclusive and supportive community today and unlock the transformative power of the Bible.
Contact us now to learn more about our Bible Plan, upcoming events, and how you can get involved. Together, we will embark on a shared journey of faith, drawing inspiration from the timeless teachings of the Bible.