Welcome to the Family - Catholic Engaged Encounter
Dec 11, 2017
Blog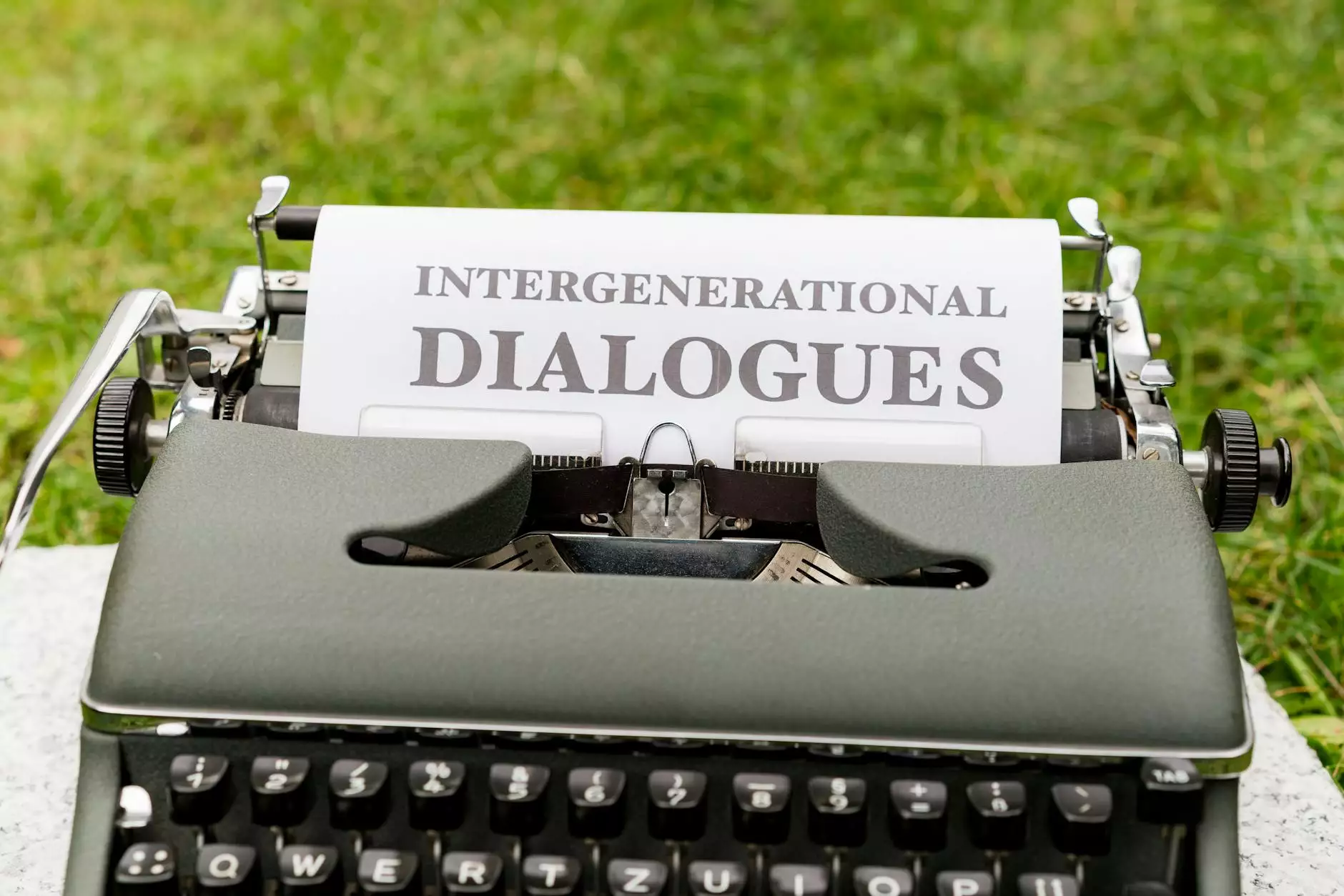 Welcome to the Catholic Engaged Encounter, a vibrant community dedicated to faith, beliefs, and the sanctity of marriage. As part of our mission, we aim to provide engaged couples with a comprehensive and enriching experience, equipping them with the tools necessary for a successful and fulfilling lifelong commitment.
Our Vision
At Catholic Engaged Encounter, our vision is to foster strong and enduring marriages rooted in faith, love, and understanding. We believe that marriage is a sacred covenant, and through our programs, we seek to empower couples to build a foundation grounded in God's teachings and the principles of Catholicism.
Why Choose Catholic Engaged Encounter?
Choosing Catholic Engaged Encounter means embarking on a transformative journey towards a deeply meaningful and lasting marriage. Our program is designed to provide engaged couples with the knowledge, tools, and support necessary to navigate the challenges and joys of married life.
Our dedicated team of experienced facilitators and counselors, all of whom share a passion for empowering couples, will guide you through thought-provoking presentations, interactive exercises, and open discussions. The program encompasses a range of topics, including effective communication, conflict resolution, financial management, intimacy, and spirituality.
Through our engaging sessions, you will have the opportunity to explore individual and shared values, build trust, improve communication skills, and gain invaluable insights into the sacredness and beauty of the sacrament of marriage. Our program aims to deepen your understanding of one another on both emotional and spiritual levels, laying a strong foundation for a lifelong commitment filled with love, respect, and happiness.
Our Programs
At Catholic Engaged Encounter, we offer a variety of programs tailored to meet the unique needs and circumstances of engaged couples. These programs include:
Weekend Retreats
Our signature weekend retreats provide engaged couples with an immersive and intimate experience for reflection, growth, and preparation for the journey of marriage. Held in a tranquil and welcoming setting, the retreats offer a blend of presentations, personal reflections, and couple discussions, allowing you to explore and strengthen your relationship in a supportive environment.
Online Workshops
For couples unable to attend our weekend retreats, we also offer online workshops that provide the same comprehensive content in a convenient virtual format. Through interactive webinars, engaging activities, and personal guidance, you can participate in the program from the comfort of your own home, while still receiving the guidance and support of our experienced facilitators.
One-on-One Counseling
We recognize that every couple's journey is unique, and we offer personalized one-on-one counseling services for those seeking individualized guidance. Our experienced counselors will work closely with you to address specific challenges, provide personalized insights, and help you navigate any concerns you may have as you prepare for the sacred union of marriage.
Join Us Today!
We invite you to join the Catholic Engaged Encounter community today and embark on a transformative journey of love, commitment, and spiritual growth. Whether you're just starting your engagement or your wedding day is fast approaching, our programs are designed to provide you with the knowledge, support, and tools necessary to build a strong and enduring marriage.
At Catholic Engaged Encounter, we believe that a healthy and vibrant marriage is built on a strong foundation of faith, love, and open communication. Join us today and take the first step toward a lifetime of happiness, fulfillment, and eternal blessings.
Contact us at [insert contact information] to learn more or to register for one of our upcoming programs. We look forward to welcoming you to our Catholic Engaged Encounter family!