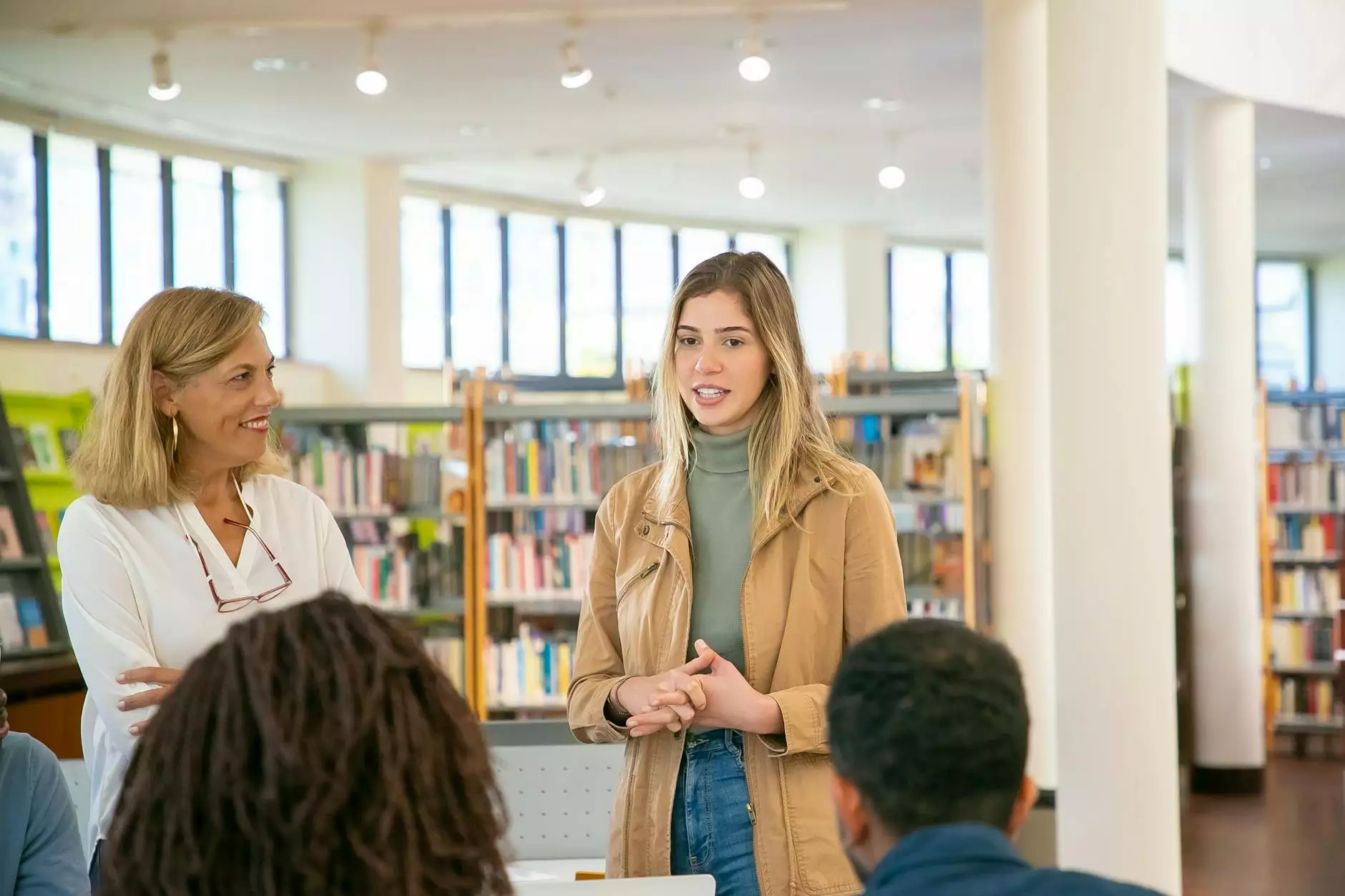 Discover the Message of Romans
Welcome to Catholic Engaged Encounter's Ladies Bible Study on the book of Romans! We are excited to explore the profound teachings and insights offered by this incredible book of the Bible. Romans holds immense significance in Christian theology, addressing themes of faith, justification, salvation, and God's redemptive plan for humanity.
Why Join Our Bible Study?
By joining our Ladies Bible Study on Romans, you will have the opportunity to gather together with like-minded individuals who share a strong faith and a deep desire to understand the Scriptures. This community of believers provides a supportive and enriching environment for spiritual growth and fellowship.
Delve Into the Rich Teachings
Romans is an epistle written by the apostle Paul to the early Christian community in Rome. It serves as an in-depth theological treatise, exploring important truths about God, the nature of humanity, and the way of salvation.
Exploring Key Themes
Throughout the book of Romans, several key themes emerge:
Justification by Faith: Romans emphasizes that righteousness is not attained through works but through faith in Jesus Christ.
God's Grace and Mercy: The letter underscores the abundance of God's grace and the mercy He extends to all people.
Redemption and Salvation: Romans provides a comprehensive understanding of the way God rescues humanity from sin and offers eternal salvation through Jesus Christ.
Living According to the Spirit: The book challenges believers to live transformed lives, empowered by the Holy Spirit.
Unity within the Church: Romans addresses the importance of unity and love within the Christian community.
An In-Depth Study Experience
Our Ladies Bible Study on Romans offers a comprehensive and in-depth exploration of each chapter, verse, and concept within this powerful book. Through engaging discussions, guided reflections, and relevant teachings, we aim to help participants gain a profound understanding of God's Word and how it applies to our lives today.
Why Study Romans with Catholic Engaged Encounter?
Catholic Engaged Encounter is dedicated to connecting individuals with a passion for their faith and a commitment to growing in their knowledge of Scripture. As a community-driven organization, we provide an inclusive space for theological exploration, fostering spiritual growth, and building lasting relationships.
Join Our Ladies Bible Study Today!
Don't miss out on this incredible opportunity to embark on a transformative journey through the book of Romans. Join our Ladies Bible Study at Catholic Engaged Encounter and witness how Scripture can illuminate your path and strengthen your relationship with God and others.