New Bible Study Series - Exodus
Jul 17, 2023
Events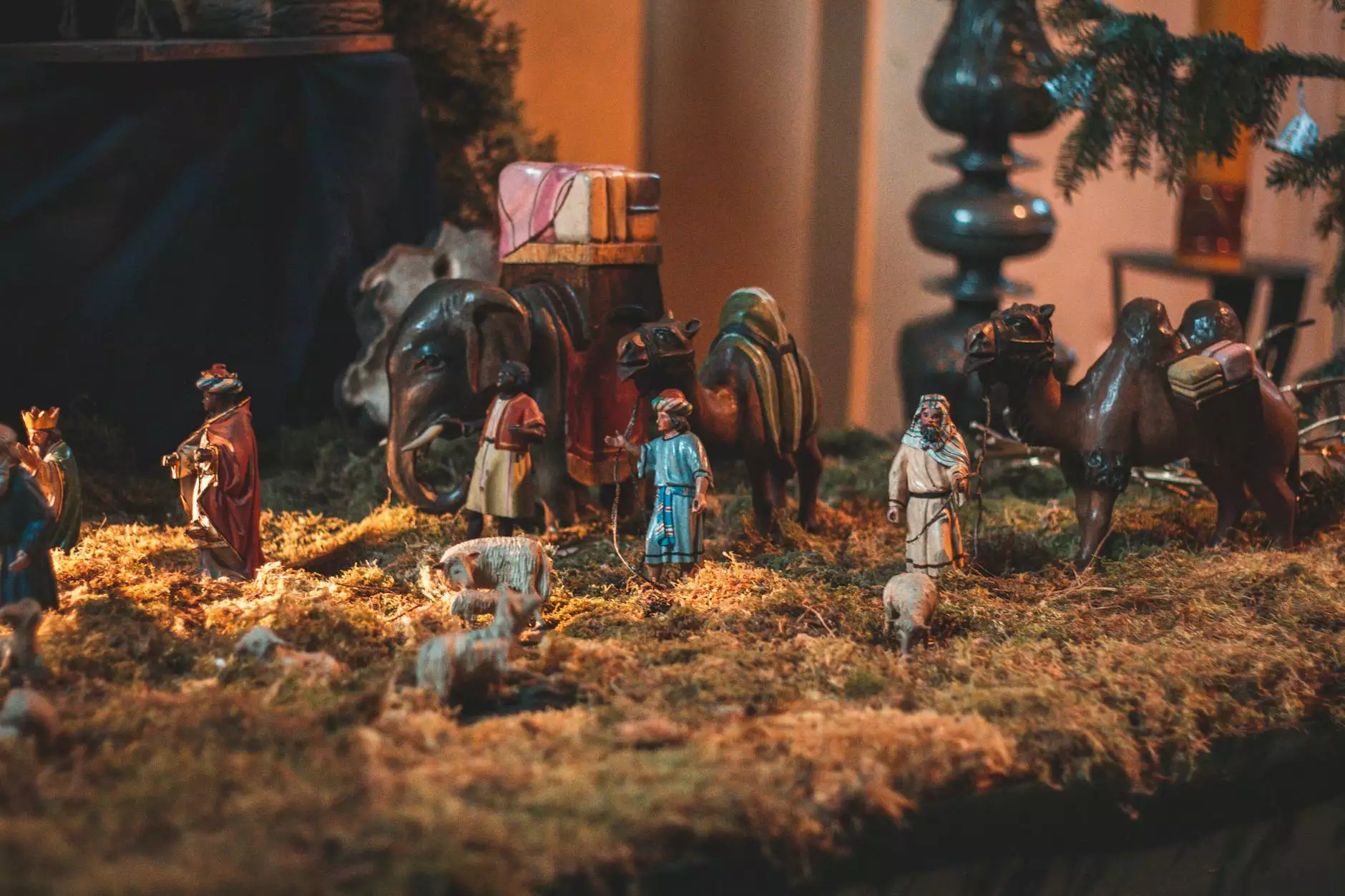 Explore the Rich History and Teachings of Exodus
Join us for a captivating journey through the book of Exodus, one of the most significant books of the Bible. In this exciting new Bible study series, we will delve into the rich history and teachings of Exodus, gaining a deeper understanding of its timeless lessons and their relevance in our lives today.
Uncover the Fascinating Stories of Moses and the Israelites
Get ready to discover the epic tale of Moses, a humble leader chosen by God to lead the Israelites out of slavery in Egypt. Through engaging discussions and insightful teachings, we will explore the miraculous events, such as the ten plagues, the parting of the Red Sea, and the giving of the Ten Commandments on Mount Sinai.
Immerse Yourself in the Old Testament Wisdom
The book of Exodus offers a wealth of wisdom and guidance that continues to shape the faith and beliefs of millions around the world. By delving into the rich narratives, laws, and rituals found within its pages, we will gain a deeper appreciation for the spiritual heritage that has been passed down through generations.
Engage in Thought-Provoking Discussions
Our interactive Bible study sessions provide a platform for meaningful dialogue and the exchange of diverse insights. Together, we will explore the profound themes of liberation, faith, obedience, and the enduring presence of God. Each session is designed to encourage personal reflection and foster a deeper connection with the biblical text.
Register Now for this Engaging Community Event
Don't miss out on this incredible opportunity to deepen your understanding of the book of Exodus. Register now for our upcoming Bible study series organized by Catholic Engaged Encounter. This event is open to all individuals seeking spiritual growth and a deeper connection with the scriptures.
Why Choose Catholic Engaged Encounter?
Catholic Engaged Encounter is a trusted organization committed to providing enriching experiences that help individuals and communities strengthen their faith and beliefs. Our team of experienced facilitators and dedicated volunteers ensures a nurturing environment where participants can explore biblical teachings in a supportive and inclusive setting.
Connect with Like-Minded Individuals
By joining our Bible study series, you will have the opportunity to connect with like-minded individuals who share a passion for deepening their spiritual knowledge. Engage in fellowship, build relationships, and grow together as you journey through the book of Exodus.
Take the Next Step on Your Faith Journey
Whether you are a lifelong believer or someone seeking to understand the foundations of the Christian faith, this Bible study series on Exodus will provide you with a solid grounding in the Old Testament teachings. Take the next step on your faith journey and embark on a transformative experience that will leave a lasting impact.
Sign Up Today to Reserve Your Spot
Spaces are limited, so sign up today to reserve your spot for this captivating Bible study series on Exodus. Expand your knowledge, deepen your faith, and connect with a community of individuals united in their pursuit of spiritual growth. We look forward to welcoming you to this enriching event organized by Catholic Engaged Encounter.