The Justice of Jesus
Jun 17, 2022
Blog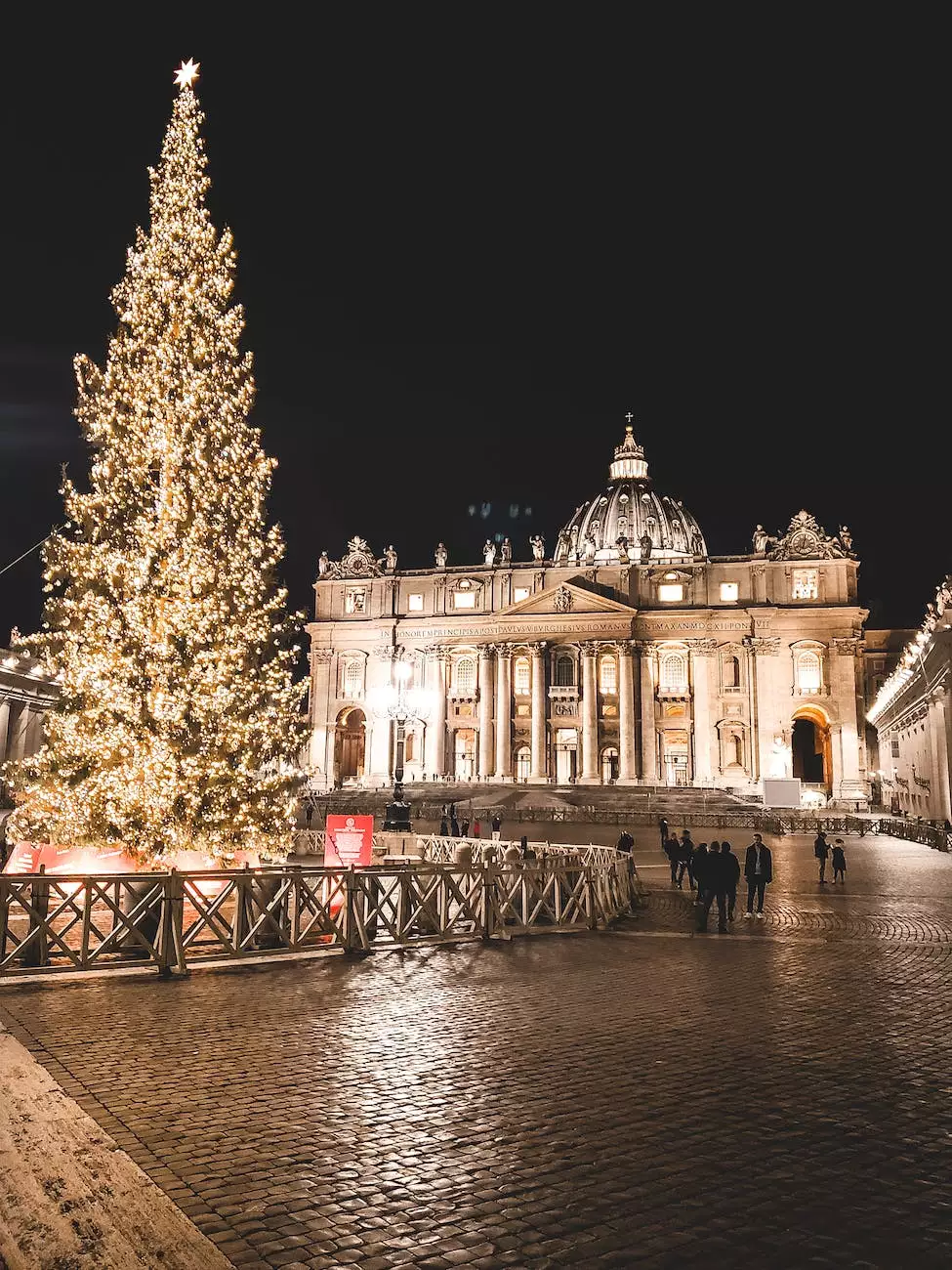 Introduction
Welcome to the page dedicated to exploring the profound justice of Jesus! At Catholic Engaged Encounter, we believe that understanding the justice of Jesus plays a pivotal role in fostering a sense of community and strengthening faith and beliefs. Join us on this enlightening journey as we delve deep into the teachings and virtues of Jesus Christ.
The Justice of Jesus: Understanding His Message
Jesus Christ, the central figure of Christianity, came to Earth with a mission to spread the message of love, compassion, and justice. His teachings emphasized the importance of treating others with fairness and respect, irrespective of their background or social status. In the Gospels, Jesus consistently advocated for the marginalized and downtrodden, challenging societal norms and empowering the oppressed.
Through his parables, Jesus provided practical examples of righteousness and mercy, encouraging his followers to embrace a life guided by justice. He emphasized the value of forgiveness, urging his disciples to show compassion even to those who wronged them. The justice of Jesus extends beyond legal systems; it permeates every aspect of human interaction.
Embodying Justice Today: Catholic Engaged Encounter
At Catholic Engaged Encounter, we believe that the justice of Jesus is not a mere theoretical concept but rather a call to action. Our mission is to help engaged couples prepare for a lifelong commitment based on the principles of love, justice, and equality. Through our comprehensive retreats and workshops, we empower couples to build strong foundations for their marriages.
During our retreats, participants engage in reflective discussions and activities that encourage them to explore the justice of Jesus in the context of their relationships. By learning about effective communication, conflict resolution, and mutual respect, couples are better equipped to embark on a journey of love rooted in justice.
Fostering a Sense of Community
Community plays a vital role in strengthening faith and beliefs. At Catholic Engaged Encounter, we foster a supportive and inclusive community where engaged couples can connect with others who share similar values and aspirations. By participating in our retreats, couples have the opportunity to build lasting relationships and expand their support network.
Through shared experiences and discussions, couples learn from one another and nurture an environment that promotes justice and understanding. Our community empowers couples to face the challenges of married life and seek guidance and support from their peers.
Strengthening Faith and Beliefs
Exploring the justice of Jesus helps strengthen faith and beliefs. At Catholic Engaged Encounter, we provide couples with the tools and knowledge to deepen their spiritual journey. Through prayer, Scripture study, and engaging presentations by experienced facilitators, couples gain a deeper understanding of the justice of Jesus and its relevance in their lives.
We believe that a strong foundation of faith rooted in justice allows couples to navigate the complexities of married life with grace and compassion. By aligning their actions and decisions with the teachings of Jesus, couples can contribute to a more just and loving society.
Conclusion
The justice of Jesus is a profound and transformative concept that calls us to live according to principles of fairness, mercy, and love. At Catholic Engaged Encounter, we strive to embody this justice in our mission to prepare engaged couples for lifelong commitments. Join us on this remarkable journey as we explore the teachings of Jesus and forge a community rooted in faith, justice, and beliefs.