2 Chronicles 34 - 35 — THIS SITE WILL BE INACTIVE SOON!
May 16, 2019
Sermons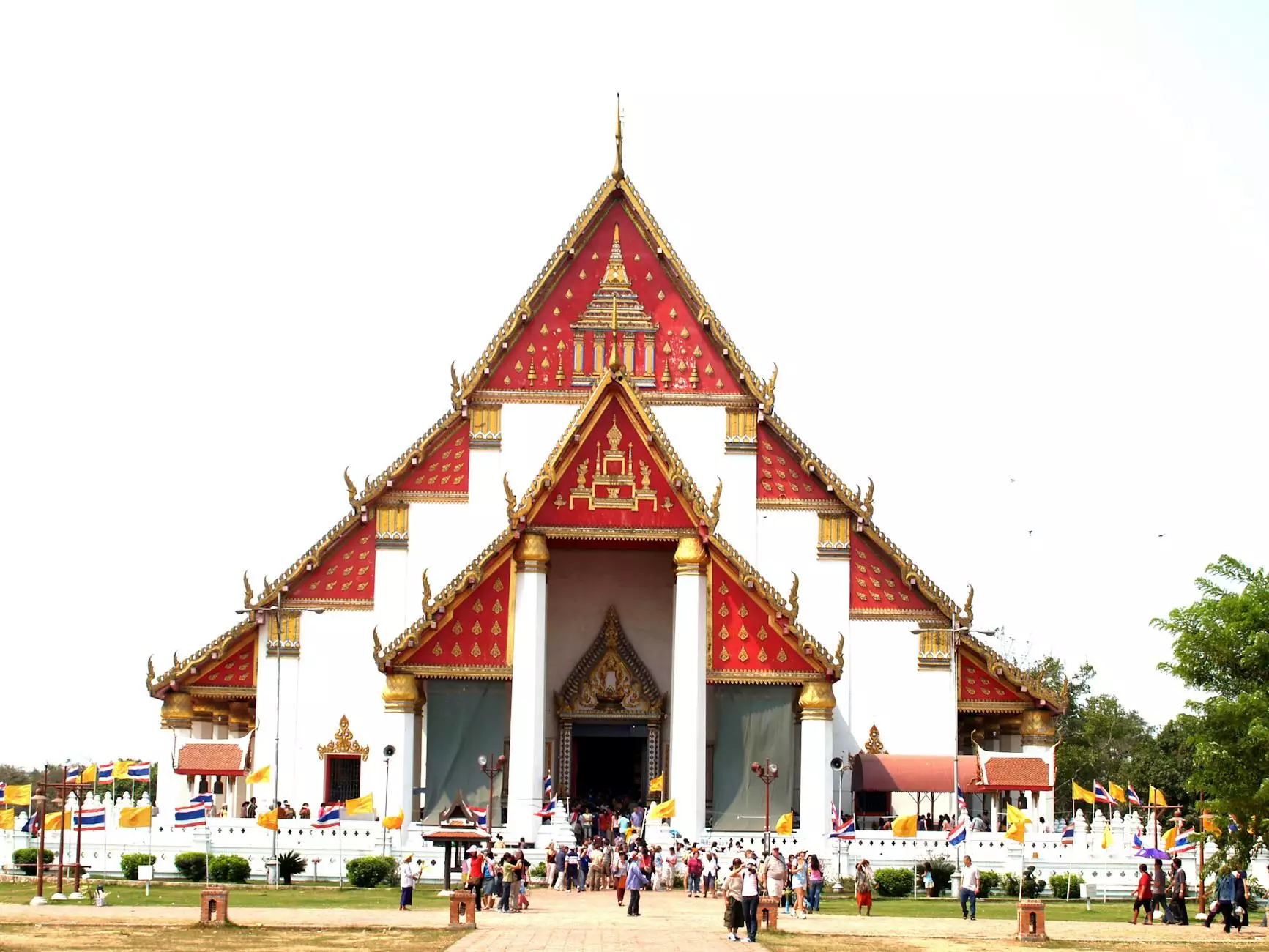 Understanding 2 Chronicles 34
In the book of 2 Chronicles, chapter 34, we find a narration of the reign of King Josiah. This powerful passage holds immense significance for our spiritual growth and understanding of faith. Here, we witness the profound transformation of a young king who, despite his age, showed remarkable wisdom and commitment to follow God's commandments.
The chapter begins by highlighting Josiah's righteous rule, emphasizing his dedication to seek God and walk in His ways. It chronicles his efforts to restore the House of the Lord, which had fallen into a state of neglect. Josiah's determination to bring about spiritual revival led him to cleanse the temple, remove idols, and restore true worship. His actions serve as a powerful example of the importance of maintaining a pure and genuine relationship with God.
The Inspiring Message of 2 Chronicles 35
Moving forward to 2 Chronicles 35, we discover the account of King Josiah's observance of the Passover feast. This significant event marked a turning point in the spiritual journey of the Israelites. Josiah's commitment to celebrating the Passover according to the Law of Moses demonstrates his passion for honoring God's commands and the covenant established with His people.
The text illustrates how Josiah sought to reinstate the Passover feast, contributing immense resources to ensure its success. He encouraged the priests and Levites in their duties, urging them to dedicate themselves to the service of God. This chapter not only emphasizes the importance of faithful adherence to God's instructions but also serves as a reminder of the blessings that pour out when we wholeheartedly honor our spiritual commitments.
Reflecting on the Lessons
The story of Josiah's reign in 2 Chronicles 34 - 35 offers valuable insights into faith, leadership, and the power of devotion. We can draw several meaningful lessons from these scriptures, which can profoundly impact our lives and deepen our relationship with God.
The Importance of Seeking God
King Josiah's commitment to seeking God ignited a transformation not only in his own life but also in the entire nation. His passion for righteousness and his desire to do what was pleasing in the sight of the Lord demonstrate the importance of seeking God's guidance in our own lives. When we seek Him wholeheartedly, He reveals His will and empowers us to make a positive impact on those around us.
The Power of Restoration
Josiah's dedication to restoring the temple serves as a powerful reminder of the significance of spiritual restoration in our lives. Just as the temple needed repair and cleansing, so too do our hearts and souls require restoration. By removing distractions and focusing on God, we can experience a renewed sense of purpose and a deepened connection with our faith.
Faithful Obedience to God's Word
The story of Josiah's Passover feast highlights the essential role of faithful obedience to God's commandments. His adherence to God's instructions reminds us of the importance of honoring our own spiritual commitments, be it through observing sacred traditions or pursuing acts of righteousness. In such obedience, we position ourselves to receive the abundant blessings God desires to pour out upon our lives.
Embracing Our Spiritual Journey
The story of King Josiah in 2 Chronicles 34 - 35 serves as an inspiring testament to the transformative power of faith. As members of the Catholic Engaged Encounter community, we are called to embrace our own spiritual journey, just as Josiah did. Let us learn from his example and remain committed to seeking God, restoring our hearts, and obeying His Word so that we may experience the fullness and blessings of a vibrant faith-filled life.
Join the Catholic Engaged Encounter Community
At Catholic Engaged Encounter, we are dedicated to supporting individuals and couples in their journey toward a marriage rooted in faith. By providing enriching resources, uplifting sermons, and a vibrant community, we aim to strengthen relationships and deepen one's understanding of God's plan for marriage.
If you are seeking guidance or looking to connect with individuals who share your faith and beliefs, we invite you to join the Catholic Engaged Encounter community. Explore our website to discover a plethora of valuable resources, including weekly sermons and powerful teachings, that will inspire and equip you on your spiritual journey.
Discover the Power of Faith and Beliefs
At Catholic Engaged Encounter, we firmly believe in the transformative power of faith and beliefs in our community and society. By navigating the scriptures and delving into the depths of our faith, we can develop a profound understanding of God's purpose for our lives and our relationships.
Join us at Catholic Engaged Encounter as we explore the rich heritage of scripture, engage in thought-provoking discussions, and embrace a vibrant community united by a shared belief in the power of faith. Together, let us discover the joy and fulfillment that come from walking in the footsteps of our Lord.